November 15, 2011
Future workforce needs your support
By Sally Harvey CLT, CLP
Education and Labour Development Department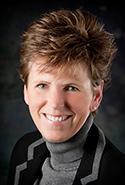 I had the pleasure of travelling throughout the province this fall, meeting with several industry-related program teachers, instructors and program coordinators. We discussed opportunities for Landscape Ontario to provide stronger support and industry connection.
We are privileged to have such dedicated teachers and instructors. The challenges they face are many, and include generating industry awareness to fill classes, budget restrictions, and students with a wide range of skill and experience levels. I left each school feeling a greater appreciation for teachers and instructors. They have their work cut out for them.
If we want to sustain our business, we must look to the future for our next generation of skilled labour. Many of us have survived fairly well by hiring unskilled or inexperienced staff, however, we would likely have accelerated our business growth had we taken the opportunity to hire skilled staff from college, university or apprenticeship programs.
It is our duty as employers, and industry to support the teachers, instructors, programs and schools who provide our industry with skilled labour for our future. I urge you and/or your staff get involved with your local high school, college, or university program to engage youth by sharing your passion and love for this industry. Become a positive influence. Remember back to when you entered the industry? Who mentored you? Those memories remain positively vivid for me. I was blessed with the opportunity of being trained by three wonderful industry members over my career. They took me under their wing, taught me, trained me and most importantly inspired me. Our young people have many choices today, however, they also need the opportunity to understand the possibilities to make smart choices. I encourage every employer to introduce at least one young person to our industry this winter:
Host a class field trip to your yard, site or a recently completed project.
Offer to work with a class on a project, or demonstrate a skill that they can try out.
Offer to take a student or a class to Congress 2012.
Provide them with relevant co-op/work placements to give them a taste of what we love to do every day.
Donate materials and supplies so that students may gain experience.
Offer to join the school's program advisory committee, offering your guidance and leadership so that they remain relevant and connected.
The sky truly is the limit. Please write to let me know how you have introduced our industry to youth and become involved in supporting our programs,
sharvey@landscapeontario.com
.
Have you registered your apprentices yet?
This is my last chance to remind employers to register employees for the apprenticeship program for this winter. The program focuses on occupational skills, landscape construction and landscape maintenance.
Our industry apprenticeship teaching delivery agents are starting programs this November, December, or January. Apprenticeship is expected to be offered at Fanshawe College (London), Humber College (Toronto), Loyalist College (Connon Nursery, Trenton), Mohawk College (Royal Botanical Gardens, Burlington), University of Guelph, Kemptville College.
For more information on the program go to:
http://bit.ly/pE5JtC
for a fact sheet, or
www.horttrades.com/apprenticeship
and scroll to bottom of page and click on 'Apprenticeship pre-Registration Form, Incentives and Employer Training Tax credits;
http://bit.ly/qIVDzs
employers' guide. To register:
www.horttrades.com/apprenticeship
and scroll to bottom of page and click on apprenticeship pre-registration form.
Red Seal Trade designation
As with all training programs, there is good value in achieving the Red Seal Trade designation in the landscape horticulture program for you and your staff. Benefits include:
Employees/apprentices expand their knowledge, skill, ability and experience that will benefit their employers when they return each spring.
Employees are in school only 12 weeks over two winters, so they can still work for employers and gain valid experience during the season.
Sponsoring employers can become mentors and trainers and contribute to their apprentices training in the field and by sending them to school.
Employers who support apprentices gain loyal employees who contribute to business growth and success
Financial incentives are available to both employers and employees.
If your employees will be laid off this winter, or are interested in extra training in a program as described, and eventually want to achieve their Red Seal designation, then apprenticeship is the right fit for them. Register now to avoid delay and disappointment.
---
Contact Sally Harvey should you have any questions at
sharvey@landscapontario.com
.