June 2, 2023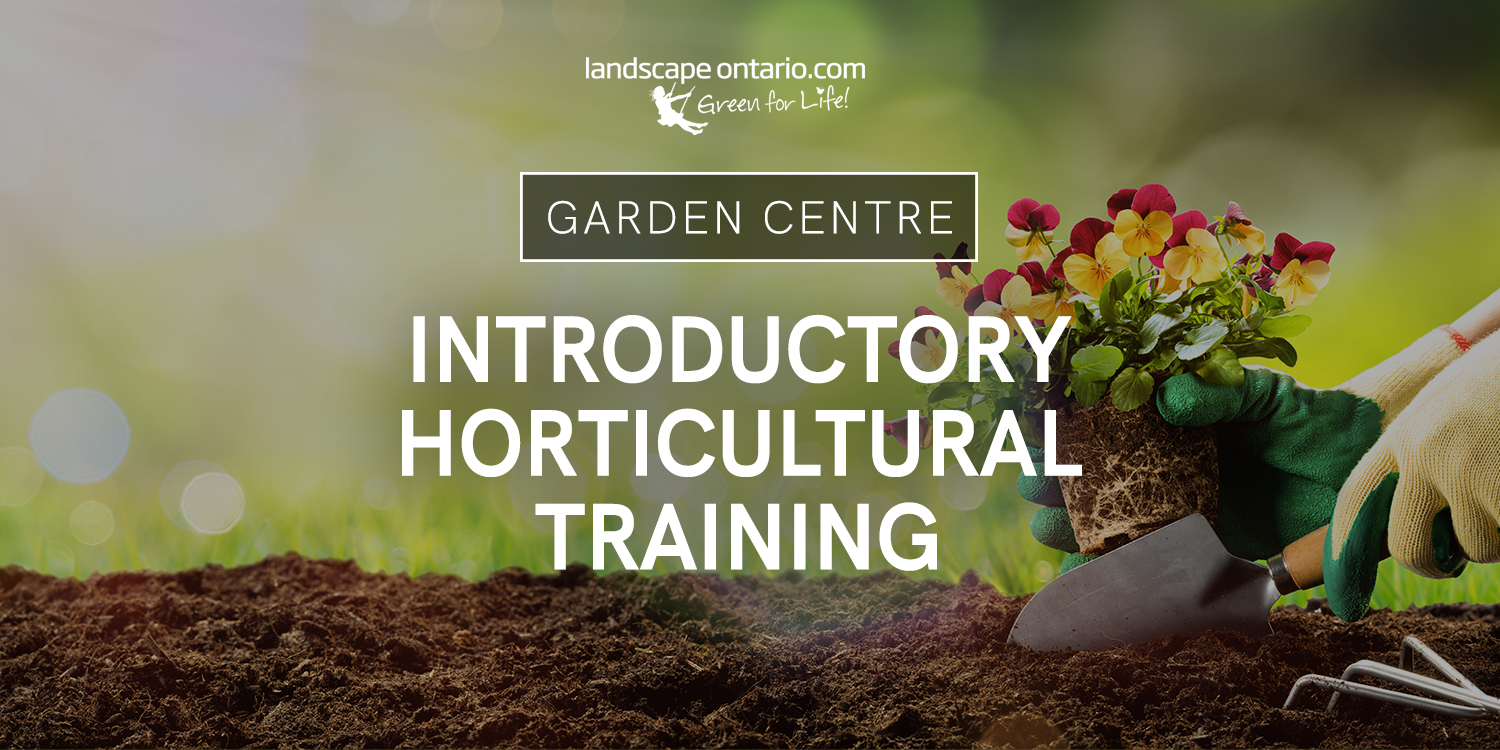 Garden Centre Group provides free training to new staff
By Art Vanden Enden
Chair, Landscape Ontario Garden Centre Sector Group
The Landscape Ontario Garden Centre Sector Group recently held a series of live Zoom training webinars targeted to new and entry level positions in Ontario independent garden centres.
One of the biggest challenges that all garden centres face each spring is fast tracking and prioritizing training for new employees. Not only is it a challenge for business owners and managers, it is also a real challenge for new employees. This business has a reputation of going from zero to one hundred at the flip of a switch. Spring weather brings out masses of enthusiastic gardeners, itching to get gardening and doing things outdoors as the weather improves.
The garden centre industry can be heavily reliant on college, university and second career employees to fill essential seasonal positions as well as start to recruit new employees for longer work terms. Timing for having these employees come on board trained and ready for the huge influx of customers can be very tight. This phenomenon is compounded when we get a taste of great weather early in the spring like we did in 2023 in Ontario.
The challenge is training is often left to 'train on the fly', or 'sink or swim'. This is not only tough for customers whose demands and expectations of strong product knowledge from garden centres is high. It's also tough on willing and enthusiastic staff. While it is not an expectation or reasonable to think that a new employee can become a knowledgeable gardener in a short season, it is very useful to at the very least give the new staff some lessons on industry terminology and common practices. These exact areas are where we focused on with the training. We purposefully stayed away from content that was not applicable for all garden centres. Things like service, merchandising, product selection, pricing can have a wide range of positions on the scale from one centre to the next.
The topics in week one covered basic horticultural terminology, plant families and uses. What is the difference between an annual, a biennial and a perennial? What is the difference between deciduous and conifers? Did you know that Ontario is home to native deciduous conifers?
During week two, we dug into (get it?) soils, fertilizers, and some watering basics. Which conditions can be ideal for certain practices? Without getting into specific brands, what are the meanings of the numbers of fertilizer bags, and what do each of them do for plants. This is important stuff for people working with plants.
Week three we spent a good amount of time talking about lawns, lawn maintenance practices and some of the more common pests, diseases and insects that homeowners need to deal with. It was also a week where we talked about container gardening, as well as what to watch out for when new shipments of plants are arriving at a garden centre.
The feedback from the students and owners has been positive. Training is one of the most important things to do to help your staff become successful in their career. We recognize how important it is as well as how difficult it can be to spend the right amount of time on it, all the while business owners and managers are working feverishly to be ready for the mad spring rush. There is nothing quite like the frenzy of a spring day in a garden centre. Something to look forward to every year. Spring at a garden centre can be like planning for 40 weeks, for a 12-week season. Don't shortchange your staff on training.
At Landscape Ontario, we were very happy to help with the training and we look forward to helping you be more successful in the future.
Access the videos online at
HortTrades.com/introductory-horticulture-training-videos-2023
.