March 1, 2018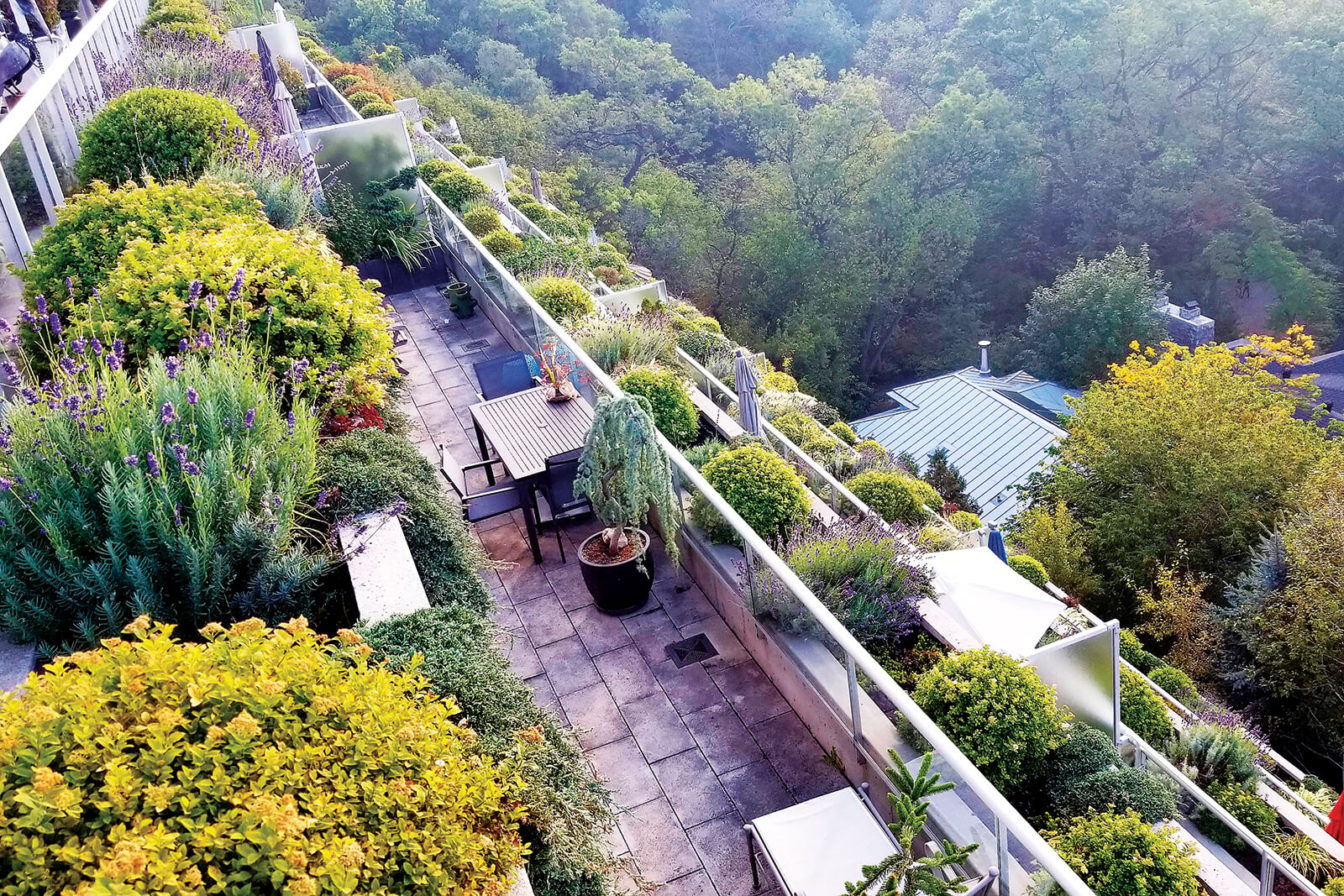 These award winning gardens show the incredible possibilities for condo gardening. Urban Garden's maintenance expertise enabled these lush terrace and balcony gardens and planters to flourish, making this condo truly stand out in Toronto's High Park neighbourhood.
Year-round visual interest is achieved by using plants such as spirea, juniper and lavender.
Careful thought into plant choices by your green industry professional will ensure your terrace space has colour, function and form that won't overwhelm.
For more ideas and to contact a landscape professional in your area, visit the Professional's gallery and Find a company page at
landscapeontario.com
.