August 15, 2010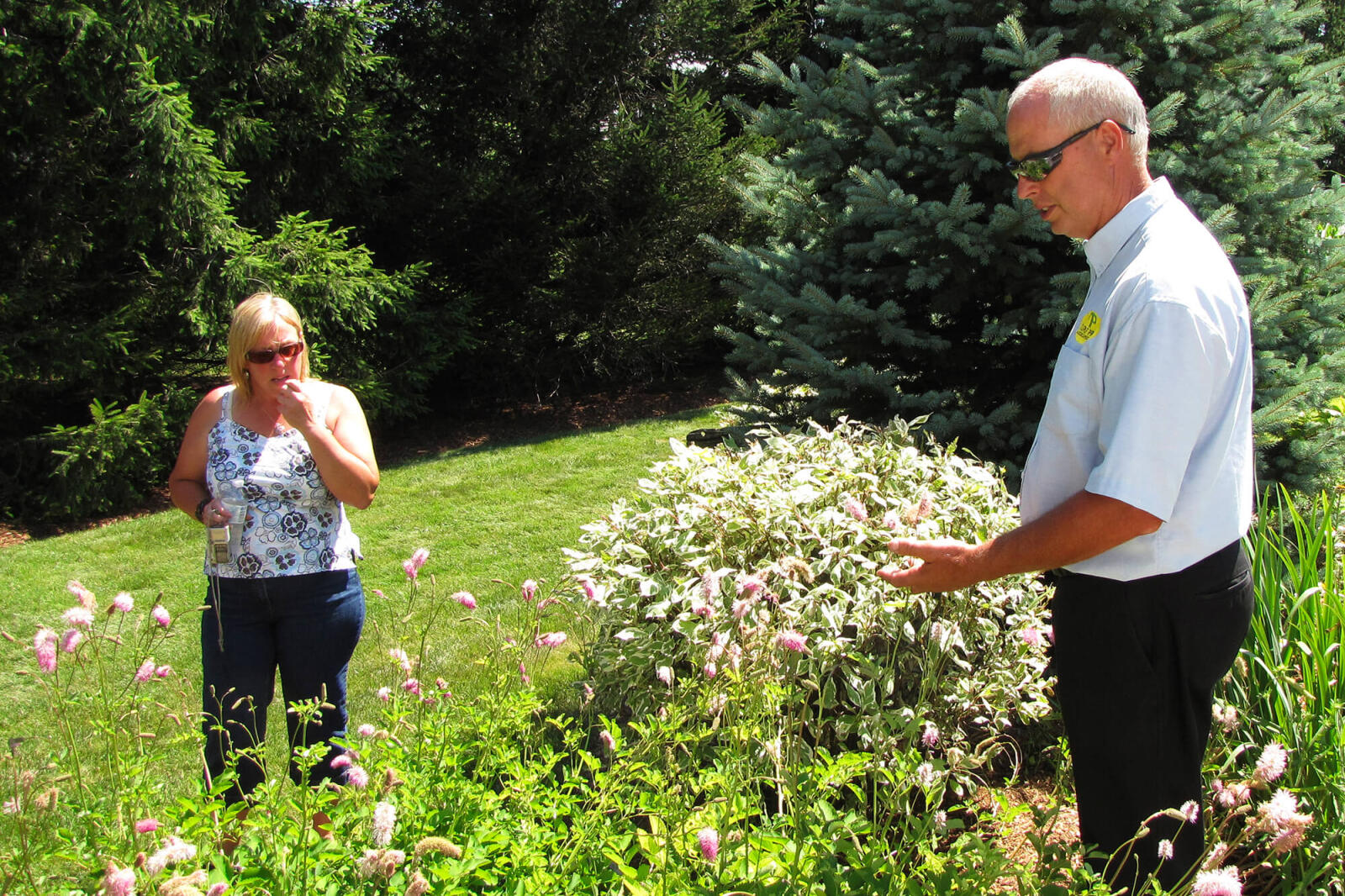 Gardens of Distinction meets with great success in second season
By Wendy Harry CLT

Perfect skies and warm temperatures combined to make the second annual Gardens of Distinction Tour another huge success. The day was steady with over 300 visitors who purchased passports enjoying the 14 London-area gardens in the tour.

Each garden offered a different theme and unique feature. All were truly inspiring with individual creative solutions to challenges that always arise when planning and designing a garden space. Visitors were amazed with what can be done for various challenges, such as small size, slopes, combining mature and new landscapes, drainage problems, privacy issues and more.

All of the gardens offered a tranquil setting that the homeowners will enjoy for many years. All who visited the gardens went home with great inspirations for their property. The tour demonstrated first-hand that every LO member has a unique flair and creative design style. The unique aspect of this tour allows the public to see and hopefully make a connection for a future project.

The idea behind the tour is to offer LO members an opportunity to present a living showroom of their professionalism, to brand LO and promote Green for Life. Members are at the garden they created, and are able to explain to visitors various aspects about the property. The program includes garden centre and associate supplier members who help sell passports. Proceeds are donated to local charities, making it a win/win situation for everyone. Approximately $4,000 was raised to go toward the Diabetes Association Global Garden at Banting House, the Gardens of Fanshawe College and the London Chapter for community projects.

Members involved in the tour included: PGS Landscape, Eden Gardenworks, TLC Professional Landscaping, Patrick Callon Landscape Designer, Beamish Landscape, RW Allen Horticultural Services, Escapes Outdoor Living Design, Lobo Landscaping/Sifton Properties, Rural Roots, Turf-Pro Landscaping, Tydan Landscape Design, Ericks Horticulture Services and Coldstream Land Escape Company.

The garden committee members are Jerry Hakkers, Michelle Peeters, Jason Zehr and Wendy Harry who all did a great job organizing the event. A thank you to the following members who helped promote and sell passports: Baseline Nursery, Bycraft Gardens, Canadale Nurseries, Fisher Landscape and Golf Supplies, Grand River Brick and Stone, Moore Water Gardens, Oxford Insta-Shade, Parkway Gardens, Silverthorn Landscape and Supplies, Springbank Gardens, V&P's Topsoil and Van Horik's Greenhouses.