March 6, 2023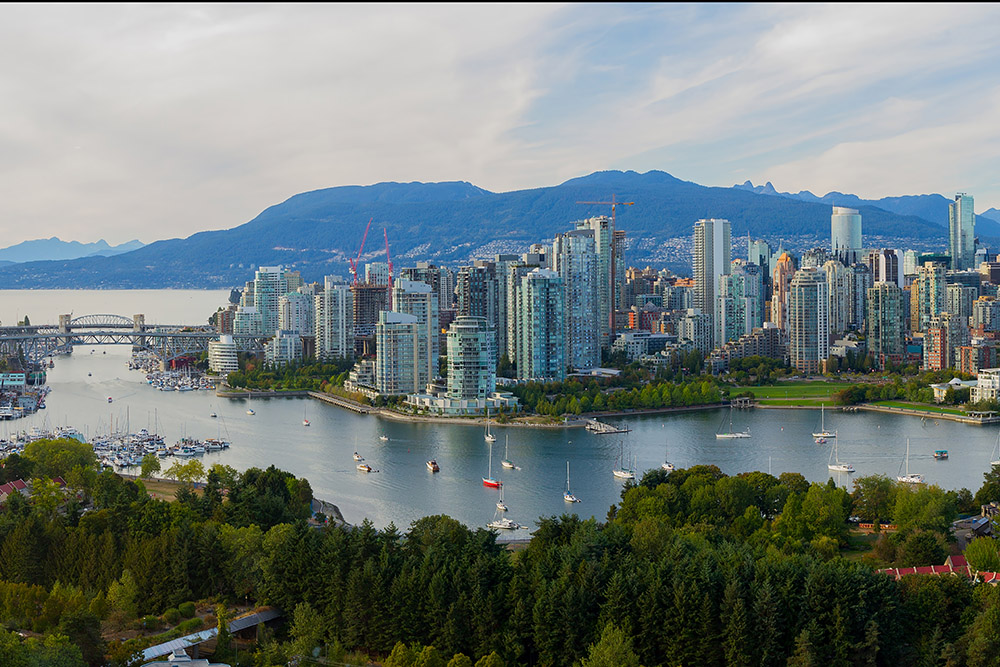 GCC Summit heads to Vancouver
Garden Centres Canada Summit heads to Vancouver
Garden Centres Canada's (GCC) annual national retail
Summit
is a networking and educational opportunity for independent garden centre owners and managers to come together and discuss the latest trends and patterns, and share innovative ideas. The 2023 event held will be held in Vancouver, B.C. July 9-12 and feature new speakers, locations, and great places to eat.
Part of the Canadian Nursery Landscape Association, GCC supports independent garden retailers across Canada through education, training, advocacy, and marketing.
"Together, we will discuss the latest trends and patterns, and share innovative ideas," Anne Kadwell, CNLA's Landscape and Retail Sector Specialist, said. "Attendees will spend two days touring local garden centres and participating in a full day of industry expert speakers. This is the ultimate networking and educational opportunity for independent garden retail owners, entrepreneurs, and senior influencers within the ornamental horticulture industry. Be part of our "Inspiring Growth" summit."


Tour Destinations
Hunter's Garden Centre (Surrey) - https://huntersgardencentre.co... **Morning coffee
Hunter Garden Centre has two stores one in Surrey, BC and the other in the hub of Kitsilano. Hunters Garden Centre was founded in the fall of 1953. They are celebrating their 70th anniversary. Recently the Surrey Leader newspaper readers have repeatedly voted our
Surrey store
as one of their Favourite Garden Centers in their "Best of Surrey" contest and the Vancouver Courier readers consistently vote our Broadway store as their Favourite Garden centre in the "Stars of Vancouver" contest. We look forward to touring with Miles Hunter who is a 3rd generation owner.
Number of Employees = Surrey 20, Vancouver 25
Square footage of operations = Surrey 1.9 acres (85,000 sq'), Vancouver 6,000 sq'
---
Grow & Gather - https://www.growandgather.com
A very unique one-of-a-kind retail location which was renamed after the purchase in 2012.
Grow & Gather is a farmstead garden and pond shop in Maple Ridge. This is our lunch stop for day one of the GCC Summit. Grow and Gather has a full complement of culinary, floral, landscape, aquatic plants, and garden utilities, plus an outstanding array of pond supplies. The shop is also a stockist for Richie-Smith farm feeds through their click-and-collect system. This is a destination for customers who come for their homegrown and locally sourced garden plants including their famous HUGE hanging baskets.
Number of Employees = 10-14
Square footage of operations = retail 3.6 acres of retail, production and field crops
Open February through to November
---
Amsterdam Greenhouse & Garden Centre – https://www.amsterdamgreenhous...
Amsterdam Greenhouses and Garden Centre's land was purchased as an open field in 1979 by founders, Lidy and Ron Kok. Over the past 44 years, Amsterdam Greenhouses and Garden Centre has become both a complete, year-round garden centre as well as a wholesale producer of quality plants. Now, Jason, together with his wife Lindsay, own the farm to keep it in the family. They pride themselves in their exceptional customer service and wide range of high quality, home-grown and local products.
Number of Employees = 22 full-time, year-round staff members; 30 staff members during peak season.
Square footage of operations = 36,000 sq ft of covered greenhouse and 25,000 sq ft of nursery.
---
Art's Nursery – https://www.artsnursery.com
Founded in 1973, Art's Nursery Garden & Home, is a destination 10+ acre garden centre, nursery and landscape supply yard located in Surrey BC, a suburb in Metro Vancouver. We offer a huge selection of plants, pots and all manner of gardening related products in a relaxed and friendly atmosphere. We're open year round with a variety of seasonal offerings including our popular 'popup pumpkin patch' and festive Christmas market. High Res. - we have 2 Number of employees = range 35-85 depending on the season. Retail location is on 10 open acres, with greenhouses an courtyard display area. Active Growing space is at about 10 acres and includes a growing area in the nearby town of Fort Langley, and local fields near the retail location.
---
Cedar Rim Nursery - https://cedarrim.com
Cedar Rim Nursery is a family owned and operated business that has been serving the Langley, Surrey area and the rest of the Fraser Valley for the past 40 years. Since Cedar Rim's humble beginnings in 1978, it has expanded from a small, family run operation to one of the largest Retail and Wholesale nurseries on the West Coast of British Columbia.
Number of Employees – 20 full-time year-round employees and we get up to around 55-60 in spring
Square footage of operations – Our retail yard is 10 acres and we grow on approximately 125 acres.
---
Kato Nursery's – https://katosnursery.com
**dinner in their greenhouse with spectacular views confirmed
Kato's started on the current site in 1952 when Masagoro and Tamako Kato purchased 20 acres of land near Abbotsford after WW2. The '70s and '80s saw rapid growth with more and more of the property being converted to above-ground growing facilities as well as more greenhouse structures. In 2007 George & Sarah Kato's son Michael purchased the nursery from his parents and has taken over day-to-day operations. There are now 10 acres adjoining the original 20 acres and a 1.25 million litre irrigation pond which is able to reclaim 70% of the surface water and recycle it.
Number of Employees - 30 during peak season
Square footage of operations – 30 Acres, 5.5 Acres undercover