May 15, 2014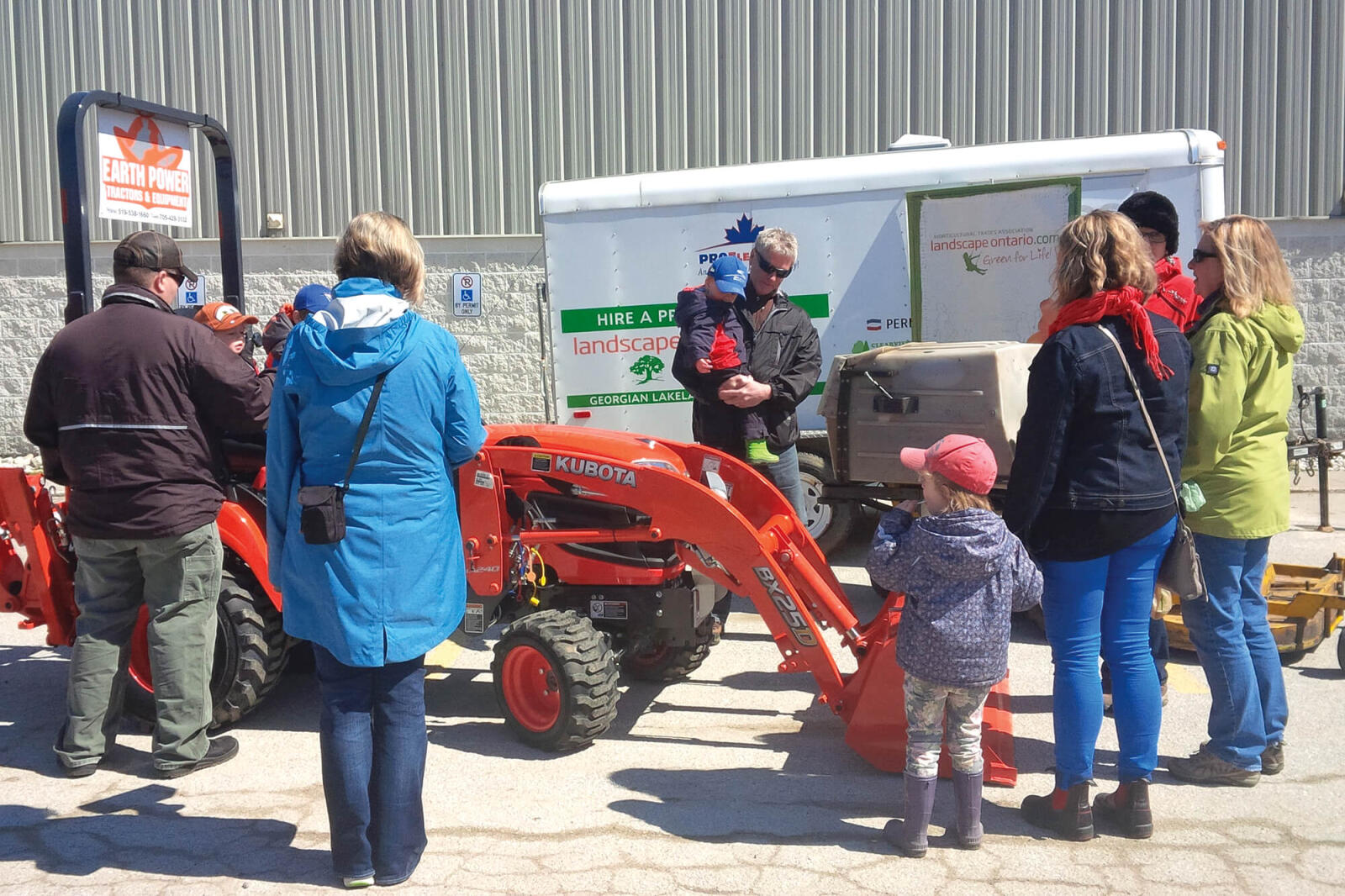 Georgian Lakelands Chapter helps local food bank
The Georgian Lakelands Chapter members stepped up to help its community with the annual Fill the Landscape Trailer food drive on Apr. 19 at the Beaver Valley Arena in Thornbury.

The food drive ran in conjunction with the Beaver Valley Outreach Easter Eggstravaganza.

"The food brought in by participants filled many of the empty cupboards for the Beaver Valley Outreach program," said Chapter President Lexi Dearborn. Most of the food brought in were items desperately needed by the Outreach program.

The Chapter challenged member companies to bring their donations of non-perishable food items.

Chapter members once again were able to chat with numerous visitors giving great and positive exposure for LO in the community.

Fred Barnes won the $100 certificate for Ormsby's Garden Centre in Meaford by bringing in a whopping 27 pounds of food.