April 5, 2018
Getting to know your LO president
By Myscha Stafford
LO Membership and Chapter Coordinator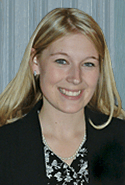 In January 2018, Warren Patterson began his term as president of Landscape Ontario, continuing his longstanding participation with the association. He has volunteered on numerous committees, the Georgian Lakelands Chapter Board and Canada Blooms. You have likely seen him at an LO event and by now you may have read at least a couple of his monthly columns in Landscape Ontario magazine. I had the opportunity to chat with Warren at Canada Blooms last month in order to get to know our president a little better.
Did you know that owning a garden centre is Warren's second career? You'd be hard pressed to find a more stark contrast between Warren's work day in 2018 compared to 16 years ago. A graduate of Brock University's Bachelor of Business Administration program, Warren is a Chartered Professional Accountant (CPA) and entered the world of finance as a Senior Strategic Consultant for PricewaterhouseCoopers.
A life-changing moment
On Halloween in 2000, Warren was away from his family in New York City on business while his wife Heather was getting their six-month-old son ready for his first trick-or-treating. Having a father who also travelled a lot for business, Warren was hit with the realization that his work life was taking a toll on his ability to spend time with his family. It was time for a change. Warren already owned a parcel of land in Barrie, Ont., and had the idea of opening a garden centre which would give him the opportunity to be closer to home and spend more time with his family, and travel in the winter (some of Pattersons' favourite things).
Learn from the best
Before diving into his new venture, Warren sought the advice of Paul Olsen, founder of Brookdale Treeland Nurseries in Schomberg, Ont. — a pioneer and leader in Landscape Ontario. When Warren told Olsen about his idea to open a garden centre, the latter advised, "Warren, just do it!" Olsen would later prove to be a key mentor and friend in Warren's career as the owner/operator of Barrie Garden Centre and co-founder of LinkGreen, a software development company offering online order management to retailers, wholesalers, suppliers and distributors.
Having been in business since 2002, Warren's favourite thing about operating a garden centre is his customers. "Everyone who comes in is so happy," he explains. "People want to talk, smell and feel the plants and they're not in a rush."
While the customers are one of the biggest joys (and key ingredients) of a successful garden centre, running the business is not without its challenges. In fact, Warren is continuously on the lookout for new challenges, be that a product or idea, and is always seeking opportunities for continuous improvement. The real challenge he says, is getting staff to buy into new ideas. When asked what his favourite product is that his garden centre sells, his answer was "the last one."
Family life
When he's not working, Warren can be found with his family — either driving kids to hockey or watching a game or practice. He has two sons and a daughter who are committed to playing the sport. He also likes to take time off the grid, enjoying fishing expeditions and camping trips. He doesn't have a favourite food and has a tough time making it to the end of a movie, let alone picking a favourite one. Our LO president is also an avid traveller, having been to various spots around the globe for work such as South Africa, Bali and Greece. Warren's favourite places to go are the ones with the most contrast, so that we appreciate what we have. He also isn't the type to book with a travel agent. He's a free traveller who would much prefer to book a plane ticket and figure the rest out along the way. Warren's list of future travel destinations includes: Iceland, Central Africa and Machu Picchu in Peru.
Presidential mandate
As president, Warren's mandate is to help the association and its members to grow and adapt to impending changes, including government regulations, a changing workforce and new technologies. By preparing for and adapting to these changes, Patterson believes LO will remain relevant and important to its members by delivering key services to help their businesses to thrive.
I admit, before chatting with Warren I did not know much about him other than the fact he was an incredibly savvy businessman and one you definitely want to talk numbers with. We are very fortunate to have a leader who is very family-oriented, witty, adventurous and extremely passionate about what he does everyday. We are in excellent hands. The next time you see Warren, be sure to chat with him. He is a great resource for mentorship and can tell you firsthand how being a part of the Landscape Ontario family is going to benefit you, your company and help to ensure a very prosperous future.
Myscha Stafford can be reached at myscha@landscapeontario.com or 1-800-265-5656 ext.2333.