September 15, 2010
Golf events provide fun and generous donations
By Helen Hassard
Membership and Chapter Coordinator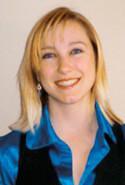 The Upper Canada golf tournament on July 16 was great fun, resulting in proceeds going toward the local apprenticeship program. We can all feel proud of our day on the links, even if you're not proud of your scorecard. The players enjoyed a hot and sunny day, followed by a huge steak dinner and prizes.
The Toronto Chapter golf tournament was held the following week, and also raised a great deal of funds for selected charities, the Sick Kids Foundation and Haiti Fund. The generosity didn't stop there, as the winners of the Poker Run (Tombro Trucking) donated its winnings back to the charities. The organizing committee asked golfers to select their favourite charity from a list, and money that would normally pay for gifts went towards these worthy causes.
Learning about Prosperity Partners
In addition to golf tournaments, gearing up for winter Chapter meetings and preparing for membership renewal packages, I recently attended the Building your Prosperity seminar, the starting block for The Prosperity Partners program. The six hours I spent learning about building a better business were extremely valuable to me, as I found most of what was taught translated beyond running your own business. When I applied the principles to myself, it helped me to better understand my own goals, strengths and weakness. Learning how to view yourself and your business objectively is an excellent tool for improvement.
I also found the day's seminar very inspiring, as my fellow students were all extremely eager to learn and improve their businesses. I have faith that each one of them will see improvements in their business, if they remember what they learned and keep that enthusiasm going strong.
Don't forget that we have a series of fun fall events coming up soon. Golden Horseshoe and Georgian Lakelands will both host respective chicken roasts on Sept. 16, and Toronto, in partnership with the Toronto Botanical Gardens, is hosting Artistry with Bulbs on Sept. 16, as well. On Sept. 22 Durham is hosting the fall barbecue and supplier night, and on Oct. 15, LO members will enjoy the Argos against the Ti-Cats football game; you can purchase tickets and register online at
www.horttrades.com
.
Generous sponsors
Thank you to our generous sponsors for supporting the Upper Canada golf tournament:
A and B Precast Manufacturing, Connon Nurseries/CBV Holdings, Fresh Landscaping and Garden Solutions, HortProtect, Oaks Concrete, Richvale York – Oaks and Willowlee Sod Farms.
A big thank you to our generous sponsors for supporting the Toronto golf tournament:
Al Miley and Associates, Al 4 Recycling, Beaver Valley Stone, Bluestone Landscaping, Boekestyn Greenhouses, Brookdale Treeland Nurseries, Bruce Wilson Landscaping, Caledon Treeland, Commander Industries, Contrans Group, Cornerstone, DEL Equipment, Douglas Wood Large Tree Services, Draganjac Pressman Chartered Accountants, Dufferin Aggregates, Envirobond, Fernview Construction, Firstbrook, Cassie and Anderson, Freemont Landscaping, Future Road Solutions, G and L Group, Glen Echo Nurseries, Golfers Green, Gro-Bark, Hanson Hardscapes, Harmony Printing, Hartwell Irrigation and Technical Services, Hermanns Contracting, Hillen Nursery, HortProtect, Humber Nurseries, Investors Group, Juergen Partridge Ltd., Lawn Barber, LNR Alarms, Maple Farm Supply, New Roads National Leasing, North Star Landscaping, Phazer Electric, Pioneer Flower Farms, Remax – Al Spizirri, Sheridan Nurseries, Sinclair-Cockburn Financial, Sora Contractors, Southland Insurance, Sycamore Landscape, Targa Landscaping and Construction, Techniseal, TFP Media, Tombro Trucking, Toronto Congress Centre, TradeWinds International Sales, Unilock, Vander Hoeven Greenhouses and Zander Sod.
---
Helen Hassard may be contacted at helen@landscapeontario.com.