May 15, 2011
Great appreciation for members' vision and leadership
Tony DiGiovanni CHT
LO Executive Director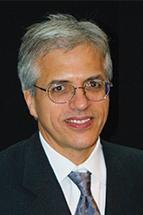 You inspire us!
At this time of year, you have very little time to read this magazine, so I will keep this month's comments short.
I have always been inspired by the business owners, who are the majority of our membership. You shoulder a heavy burden. You have purposefully forfeited the safety nets enjoyed by most employees. You are responsible for finding and keeping customers. You create the work that creates prosperity. You direct complex operations and processes. You keep the records, pay the bills and collect the money. You create jobs and you add value. Many people rely on your entrepreneurial spirit.
The government exists on the taxes generated by you, your business and staff, even as it keeps increasing the regulatory burden and makes it more difficult for you to operate. Doesn't seem fair, does it?
The public benefits from your hard work because wonderful social programs are paid for by the economic activity generated by your activities.
Landscape Ontario would not exist if you did not participate in funding the association and activities. We owe you a great deal of thanks for your vision and leadership.
In this busy spring time, all of us at Landscape Ontario wish you and your employees the very best in personal, family and financial prosperity. We also hope you will find some time to "smell the roses."
Landscape Ontario exists as your collective voice, your partner, your advocate, your professional development provider and sometimes your protector. Please use us if we can help enhance your life, as you go about enhancing the lives of others.
Have a great spring!
---
Tony DiGiovanni may be reached at
tonydigiovanni@landscapeontario.com
.