November 15, 2010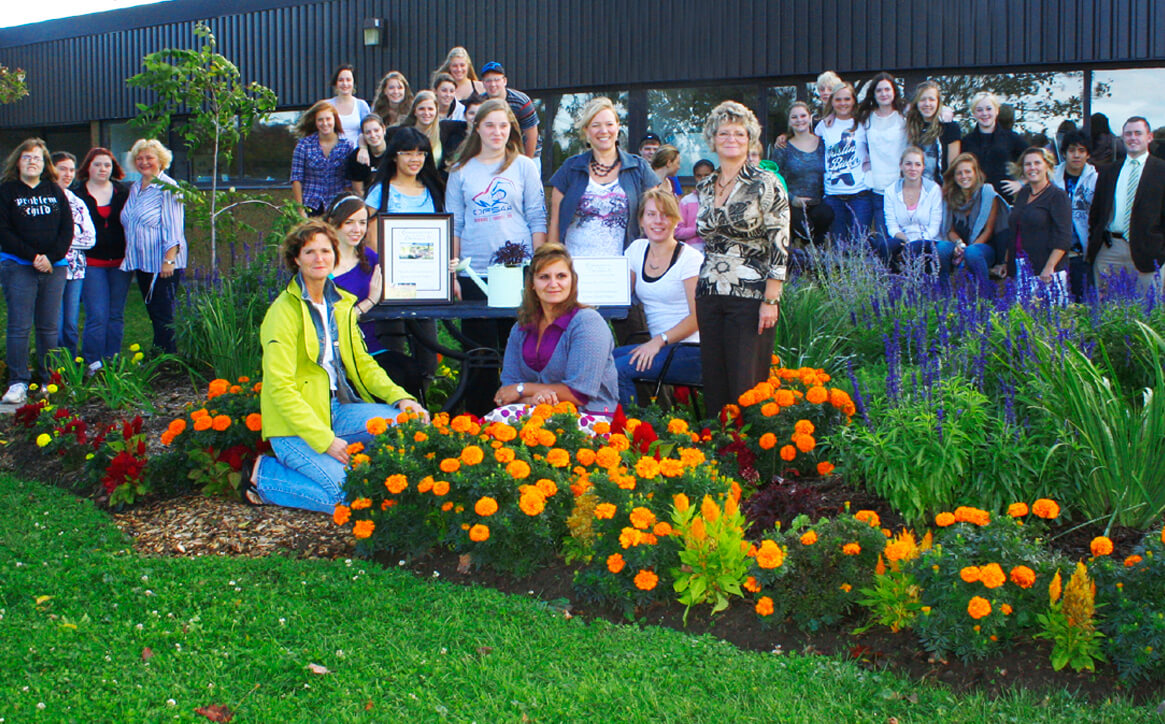 Denis Flanagan CLD
Director of public relations and membership services
As part of my role representing LO, I am the current chair of Communities in Bloom Ontario, an organization that has added enormous value to towns and cities across Canada.
Community groups, municipalities and professionals are encouraged to work together to beautify and showcase their communities.
The group's provincial awards presentations were held in Sarnia. As the host for the recent event, the City of Sarnia did an amazing job showcasing its community. Over 25 municipalities were represented at the event.
LO was well represented by Bob Allen from St. Thomas, Bruce Warren from Burlington and Paul Ronan from the OPA. Also judging this year were Tom Somerville, Charlie Dobbin and Kristen McIntyre.
In order to promote LO through Communities in Bloom, we created a new awards category under the name, Green for Life Community Awards of Excellence. This program gives community groups the opportunity to enter a single project. Judges for the new category this year were from the Municipal Cultural Planning (MCPI), with support by the Ministry of Culture. MCPI is a grassroots, non-profit cultural services directorate that encourages local community groups. It believes that citizen-engaged planning processes, smart policies and public investment in culture are essential for vibrant, prosperous, creative communities.
Judges were asked to evaluate the entries on community spirit, innovative ideas and environmental sustainability. The following entries were recognized with a LO certificate: City of Markham for Grandview Park Woodlot Restoration, City of Sarnia for Sarnia Horticultural Society Park Upgrade, City of Waterloo for University Downs Park Playground, Crystal Beach for Streetscaping, Friends of Pelee for Beautification of Pelee, Municipality of North Glengarry for Beautification of Alexandra Town Hall, Municipality of Southwest Middlesex for 2010 Open Garden Tour, Niagara Falls for The Olympic Torch Run Legacy Trail, Prince Edward County for Picton's Shire Hall Parkette, Town of Bradford West Gwillimbury for Bear Carving, Town of Goderich for Goderich Lighthouse and Garden, Town of Huntsville for The Brunel Historic Lift Locks Renewal, Town of Wasaga Beach for Schooner Town Heritage Site Restoration, Township of Redrock for Church Park Restoration, City of Hamilton with three entries of the Hamilton Trillium Awards Program, Extreme Park Makeover and Community Clean Trailer. The Judges' Choice for overall winner was presented to Municipality of Kincardine for Tiverton Environmental Green School. They are shown in photo with the award.
Our partnership with Communities in Bloom will grow in 2011, when the awards will be held at Expo next fall. We encourage all members to get involved and enter a project.
---
Denis Flanagan may be contacted at
dflanagan@landscapeontario.com
.