January 15, 2008
Greening the green industry
Tony DiGiovanni CHT
LO Executive Director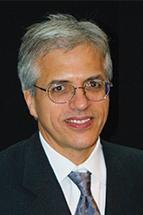 Lately I have been haunted by the question: Why is the industry that is responsible for the design, installation, maintenance, growing and supplying of society's gardens, landscapes and green spaces not recognized by the public as the green industry? Am I the only person who cringes every time people equate green with light bulbs, waste management firms and marginal eco-products?
I expect part of the public recognition deficit revolves around the fact that we utilize water, pest-control products, plastic and emission-spewing equipment to do our jobs. I also realize that many among us are not aware or sensitive to some of the environmentally destructive processes we use to do our job. However, even the most celebrated environmentalists own cars and travel on airplanes, expending all kinds of energy-generating carbon dioxide. I believe the difference is that environmentalists tell their story better than we do. Many industry members do not realize the environmental significance and contribution of our occupation. We do not see ourselves as environmentalists, yet our activities have a real net-positive effect on the environment. Not many occupations can claim this fact. We are practicing environmentalists every time we grow a plant, create a garden and nurture green space.
It is time we realize the enormous environmental, economic and life-enhancing contributions we make to society. It is time to tell our story better. It is also time to clean up our bad practices. The green revolution is beginning to rise within the true green industry. At LO, Nathan Helder from Jan Gelderman Landscaping has accepted the responsibility to chair an environment committee that will examine all industry practices through the filter of environmental stewardship. The committee will encourage the green industry to look in the mirror and clean up questionable processes. Its goal is to green the green industry.
At the same time, Tom Intven from Canadale Nurseries is chairing an environment sub-committee that will look at ways to tell our good news environmental story to the public. Tom's committee is examining a potential partnership with National Geographic Society to support a campaign to promote the environmental benefits of plant material. At least our story is not "green-washing."
While still on the subject of environment, last month Mark Cullen passed on a tape by architect and author William McDonough. I highly recommend you see and hear McDonough at this link:
www.ted.com/index.php/talks/view/id/104
.
McDonough approaches the world through a filter of smart growth and abundance. Growth is good — but not the growth that kills our biological operating system. Too often, the environmental message is negative and anti-growth, because much of our experience has been environmentally destructive. Not so with McDonough. This green architect's goal is "a delightfully diverse, safe, healthy and just world with clean air, soil and power — economically, equitably, ecologically and elegantly enjoyed." He cautions us to look at all impacts of design. He stresses that no-design also signals our human intention. If we do not consider our negative practices, the result is negative consequences. This is de facto, and potentially tragic, design.
Seeing the world through the filter of abundance is life enhancing. It promotes optimism, hope, sharing and collaboration.
One of McDonough's points cuts like a knife, especially because you are reading this article on paper derived from a tree. His own book Cradle to Cradle is written on polymer. He laments that we use something as magical and elegant as a tree that "makes oxygen, sequesters carbon, fixes nitrogen, distils water, accrues solar energy as fuel, makes complex sugars and food, creates micro-climate, changes colour with the season and self-replicates" to write on. Perhaps it is time for a green industry association, dedicated to promoting the benefits of trees, to think differently.
Another wonderful point made by McDonough relates to something I have been pondering for a while: the nature of competition. One of the truly inspirational aspects of my job is that I am always surrounded by competitors working together. This is the nature of associations: competitors working together for mutual improvement and benefit. McDonough points out that the word competition comes from the Latin "competare," which means "striving together." We should all look at competition as a way of co-operating in order to get fit together. The point is that we should all compete to improve our approach to environmental and social stewardship.
Let's all compete in 2008 to green the green industry and tell our wonderful stewardship and abundance story.
---
Tony DiGiovanni may be reached at
tonydigiovanni@landscapeontario.com
.