April 15, 2016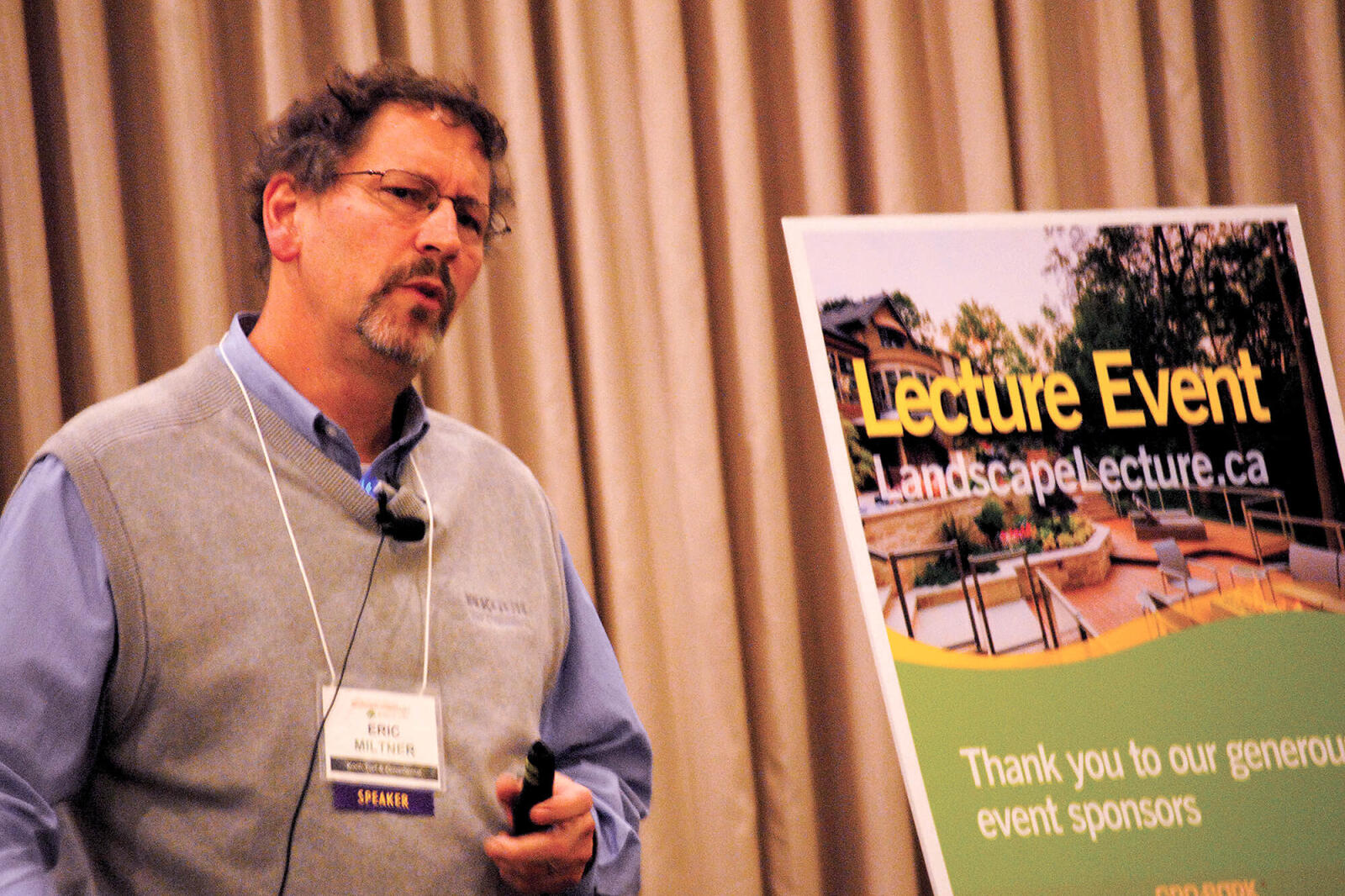 Grounds management added to popular lecture series
Despite a wintry blast of snow and freezing rain on the day of the event, the annual Landscape Ontario contractor's lecture series provided participants with valuable information on a range of important industry topics.

Held Feb. 24 at the Mississauga Grand Banquet and Convention Centre, the event included educational sessions led by green industry professionals, punctuated by networking opportunities during a reception and dinner service.
New to the event this year were a number of speakers focused on the grounds management sector.

Brad Paton, owner of Shades of Summer Landscaping in the Hamilton area, was a proponent of the addition of maintenance education into the annual lecture series.

"This is something that LO's grounds management sector group was certainly interested in," Paton explained. "There is a lot of new information out there and we want to see members taking advantage of the best practices and strategies that are going to help them be successful over the long term."

A 25-time LO Awards of Excellence recipient, including three Don Salivan awards for best overall maintenance score (2011, 2013, 2014), Paton discussed strategies to "set your business apart" in the competitive field.

Alex Scott of Scott's Garden Centre in Orillia was glad to see grounds management topics added to the event.

"It's a perfect time to get out to something like this, because the spring and summer season will be starting up soon and it'll be nice to have some fresh tips at the top of my mind," Scott said, adding that he was particularly interested in learning strategies related to staff management.

James Irwin, founder and president of Wild Rose Gardening in Toronto, agreed.

"If I can take away even one or two pieces of information from an event like this, it's well worth attending," he said. "It is important to be constantly learning new things, especially now, with how quickly technology is advancing and having an impact on the industry."

Eric Miltner, an agronomist with Koch Turf and Ornamentals, opened with a session on optimizing nutrient management for turf with fertilizer technology.

A longtime academic researcher and professional in the field, Miltner's lecture was based on the idea that not all fertilizers are not created equal.

"Choosing the right one depends on your local conditions, objectives, and your resources, including labour, equipment and budget," Miltner advises.

Landscape architect Scott Torrance, University of Guelph's plant manager Rodger Tschantz and Oriole Landscaping CEO Peter Guinane also led sessions.