October 15, 2010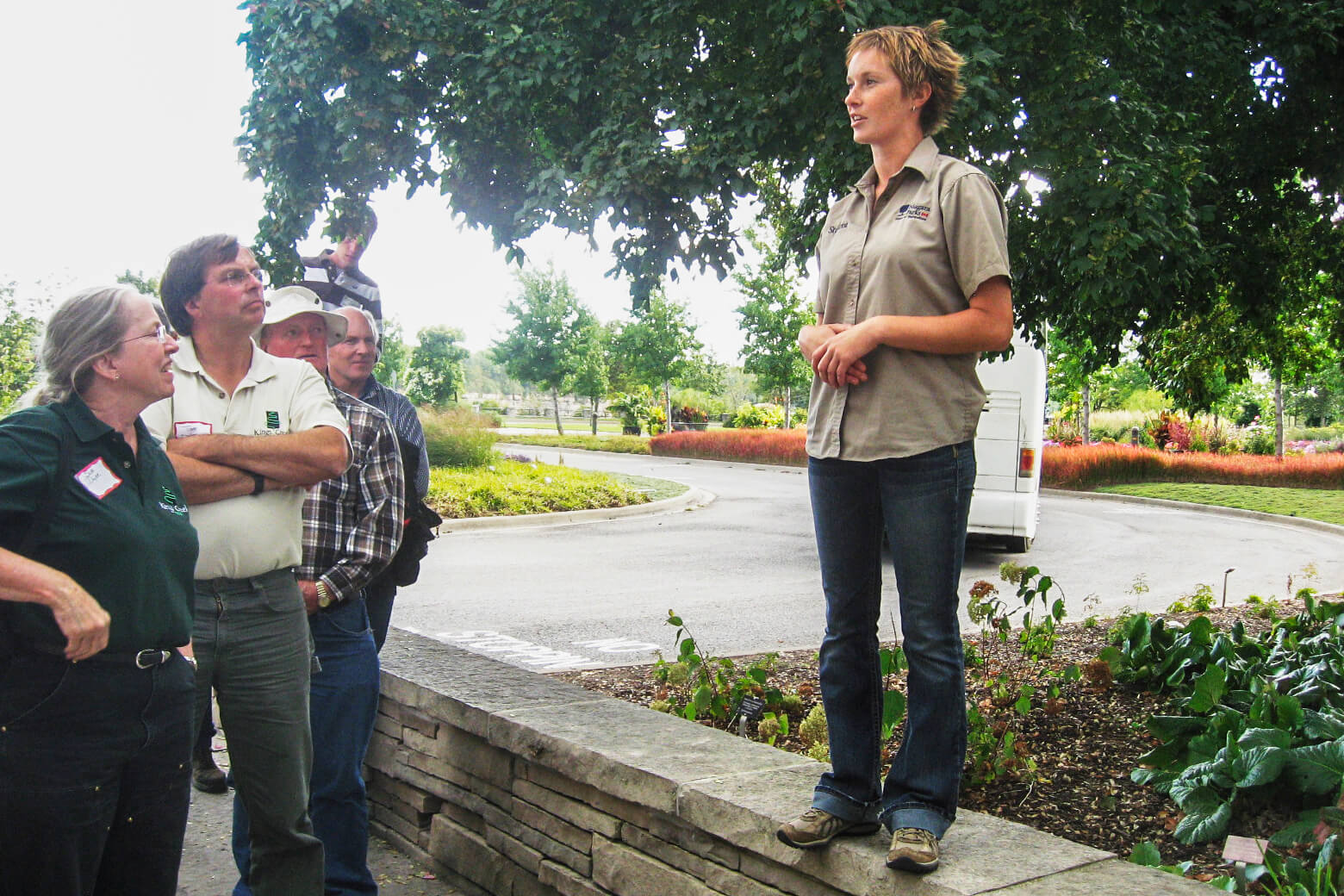 Growers' tour of Niagara area proves a popular choice
The growers' tour in 2009 set a record for attendance at 104. This year smashed that number, when 120 people climbed aboard two charter buses to visit six sites in the Niagara area.
The 2010 LO Nursery Growers' Tour set out on Sept. 14, visiting Connon Nurseries - CBV Holdings in Waterdown, Blue Sky Nursery in Beamsville, Vineland Research and Innovation Centre at Vineland Station, J.C. Bakker & Sons Nursery, near St. Catharines, Mori Nurseries at Niagara-on-the-Lake and concluding at Niagara Parks Botanical Gardens.
The 2010 Nursery Growers Summer Tour organizers included, Dave Braun, Gerwin Bouman, Jen Llewellyn, Alex Verbinnen and Kathleen Pugliese.
The following companies were thanked for the sponsorship of the 2010 Summer Tour: ASB Greenworld, Gro-Bark (Ontario), Nursery Supplies and Plant Products.
The photographs on this page reflect some of the amazing sites and people visited by the growers.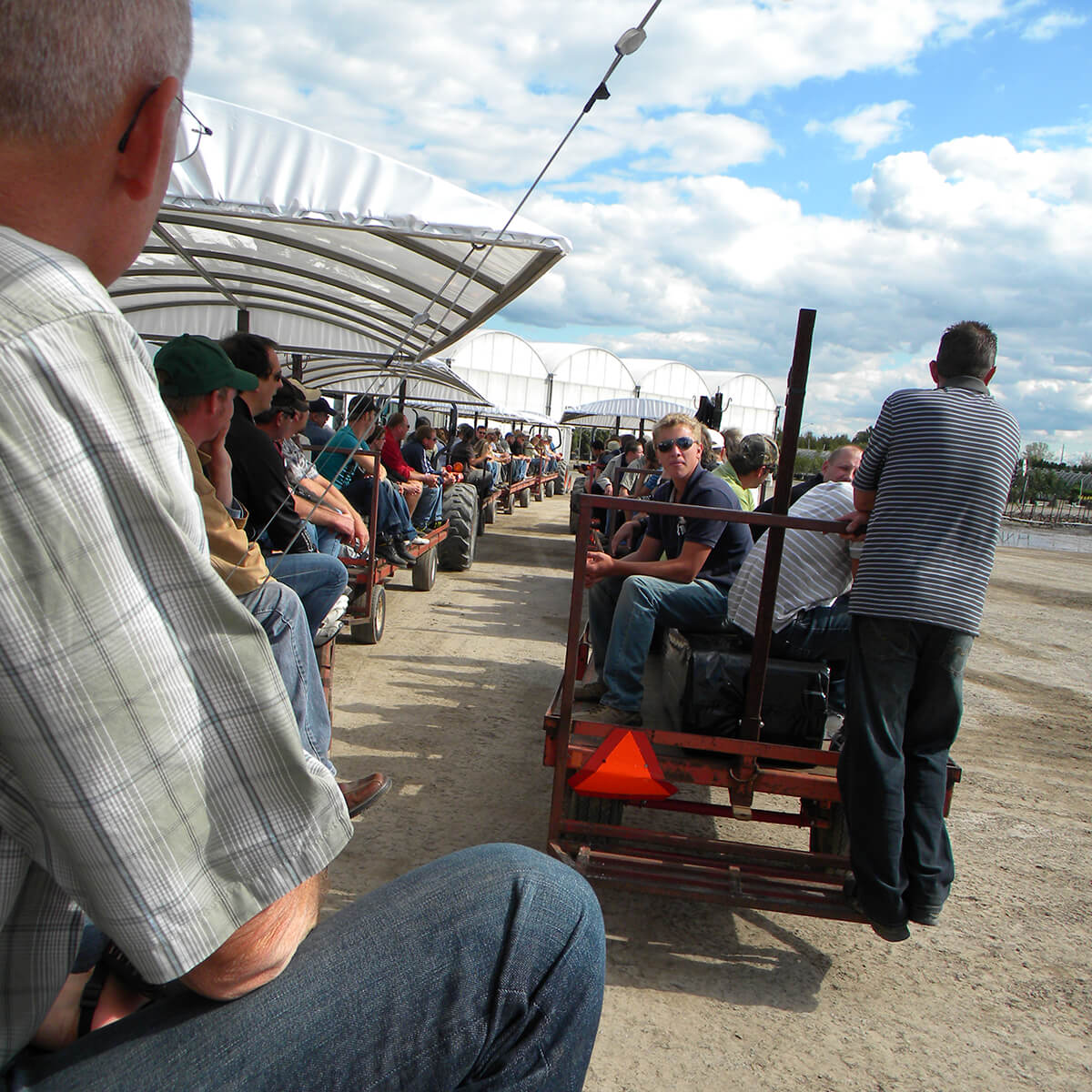 Mori Nurseries accommodated the extra-large group of growers with tractor-drawn wagons and took the participants on an in-depth tour of its large container production yards, guided by Rob Thompson.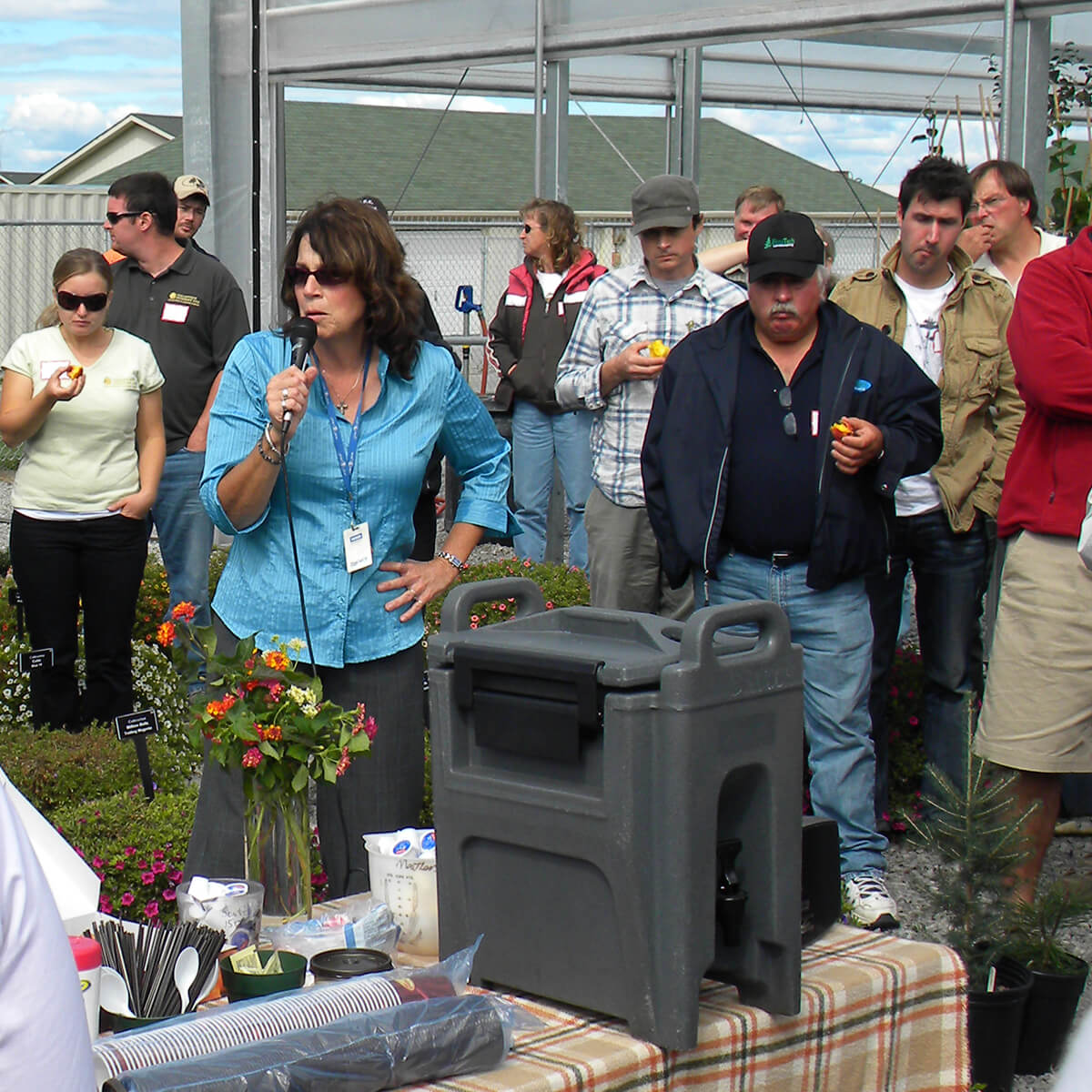 All 120 attendees packed in the gravel yard surrounding the retractable-roof greenhouses at the Vineland Research and Innovation Centre, where Dr. Hannah Mathers gave a brief summary of her accelerated liner trials.
---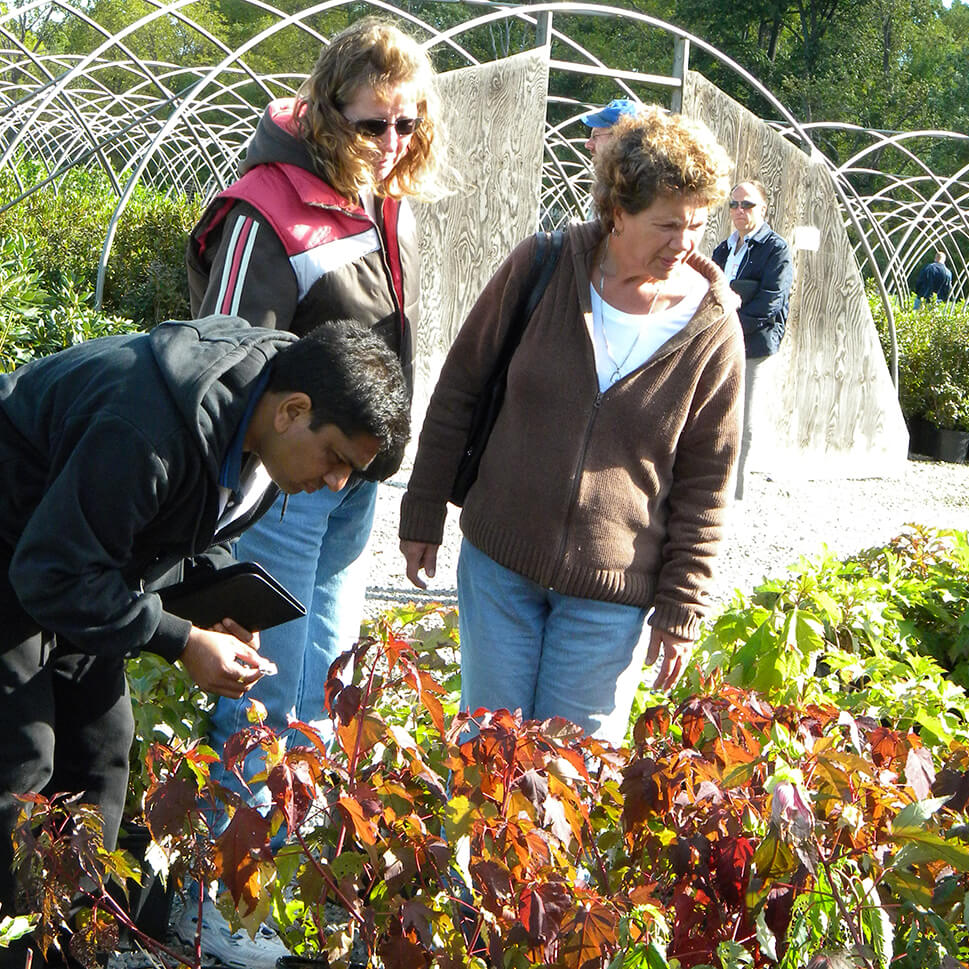 Blue Sky Nursery wowed the tour participants with its high quality plants. The tour was greeted by owner Alice Klamer. Here members of the growers' tour check out some of the plants at Blue Sky, known for ericaceous shrubs, flowering shrubs and herbaceous perennials.
At J.C. Bakker & Sons, participants were taken around the nursery in smaller groups for an in-depth look at the nursery's production practices. John Bakker III gives a tour of their new irrigation control room, where environmental sensors are used to run the irrigation program in the container division.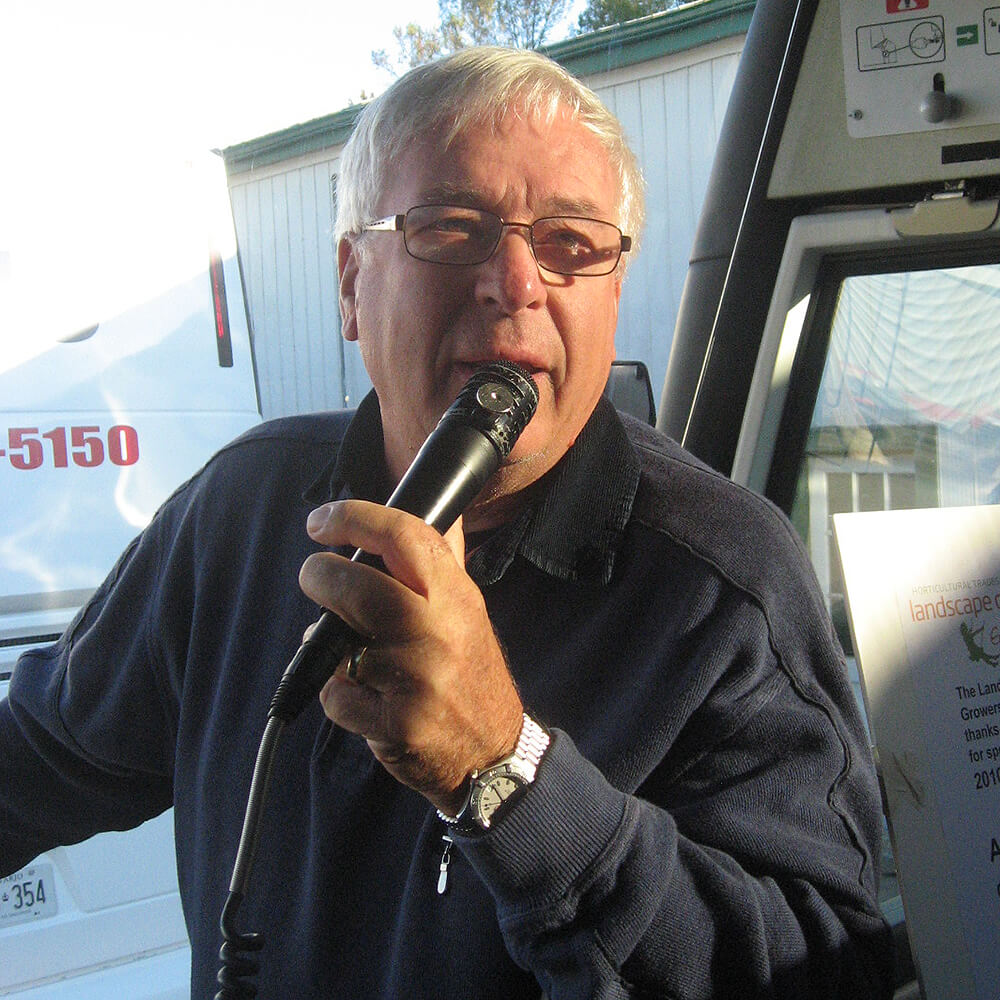 Cor Vanderkruk gives a detailed history of Connon Nurseries CBV Holdings, from its inception as a garden centre to a thriving wholesale yard and a multi-farm production facility. In the last 10 years, Connon CBV has expanded its production of pot-in-pot container grown trees.
---