October 15, 2011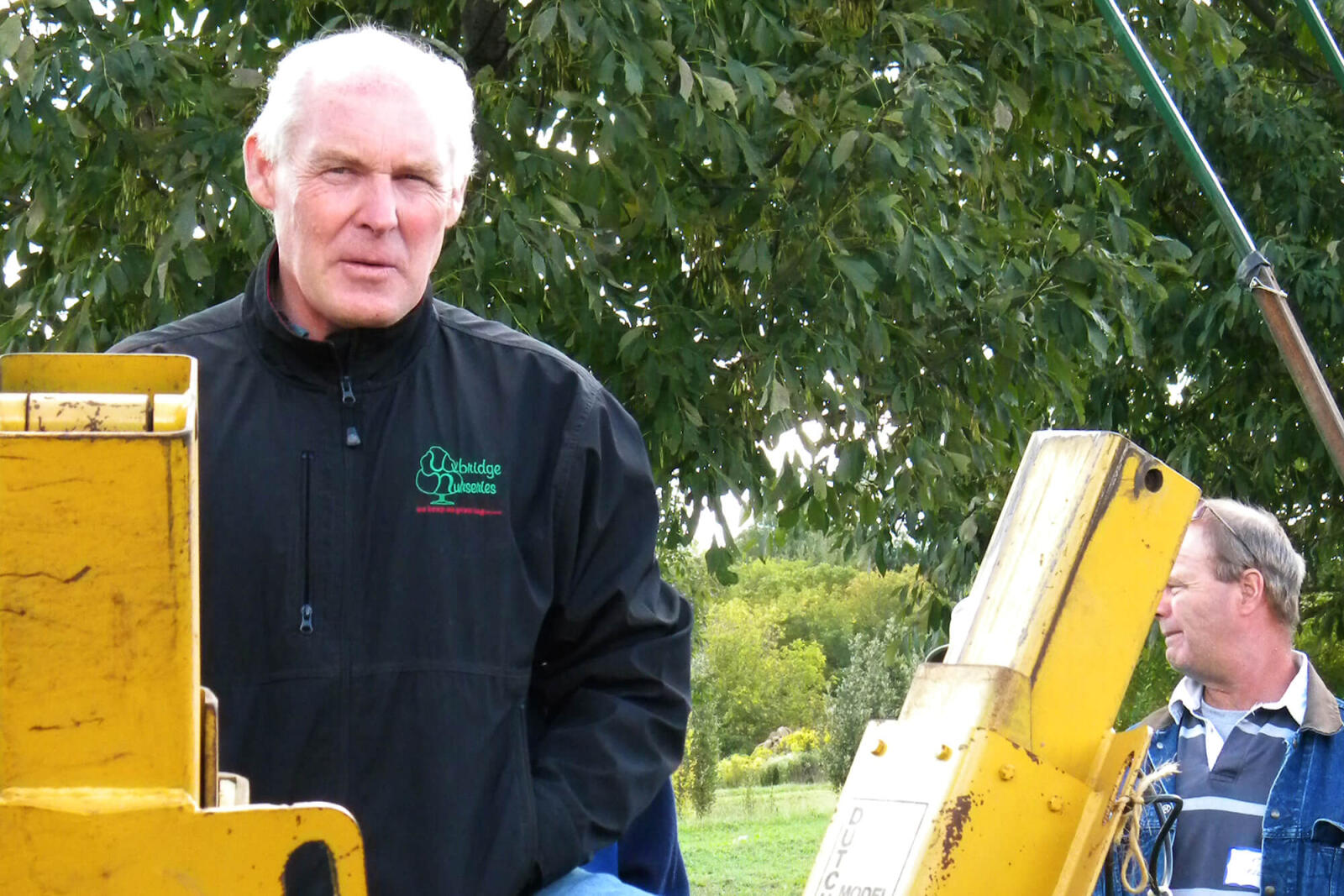 Growers' tour visits Durham nurseries
The 2011 Growers' Summer Tour visited four nursery operations in Durham: Dutchmaster Nurseries in Brougham, Uxbridge Nurseries in Brooklin, Ground Covers Unlimited in Bethany and Kobes Nursery in Bowmanville.
Approximately 80 people took part in this year's tour, boarding two buses on Sept. 15 at the LO home office in Milton, and later at Dutchmaster.
The 2011 tour organizers included members of the Growers Sector Group, Mark Ostrowski, Dave Braun, Gerwin Bouman, Jen Llewellyn, and Kathleen Pugliese. They thanked Engage Agro of Guelph for helping to sponsor this year's event.
The photographs on this page reflect some of the impressive nurseries visited by the growers this year.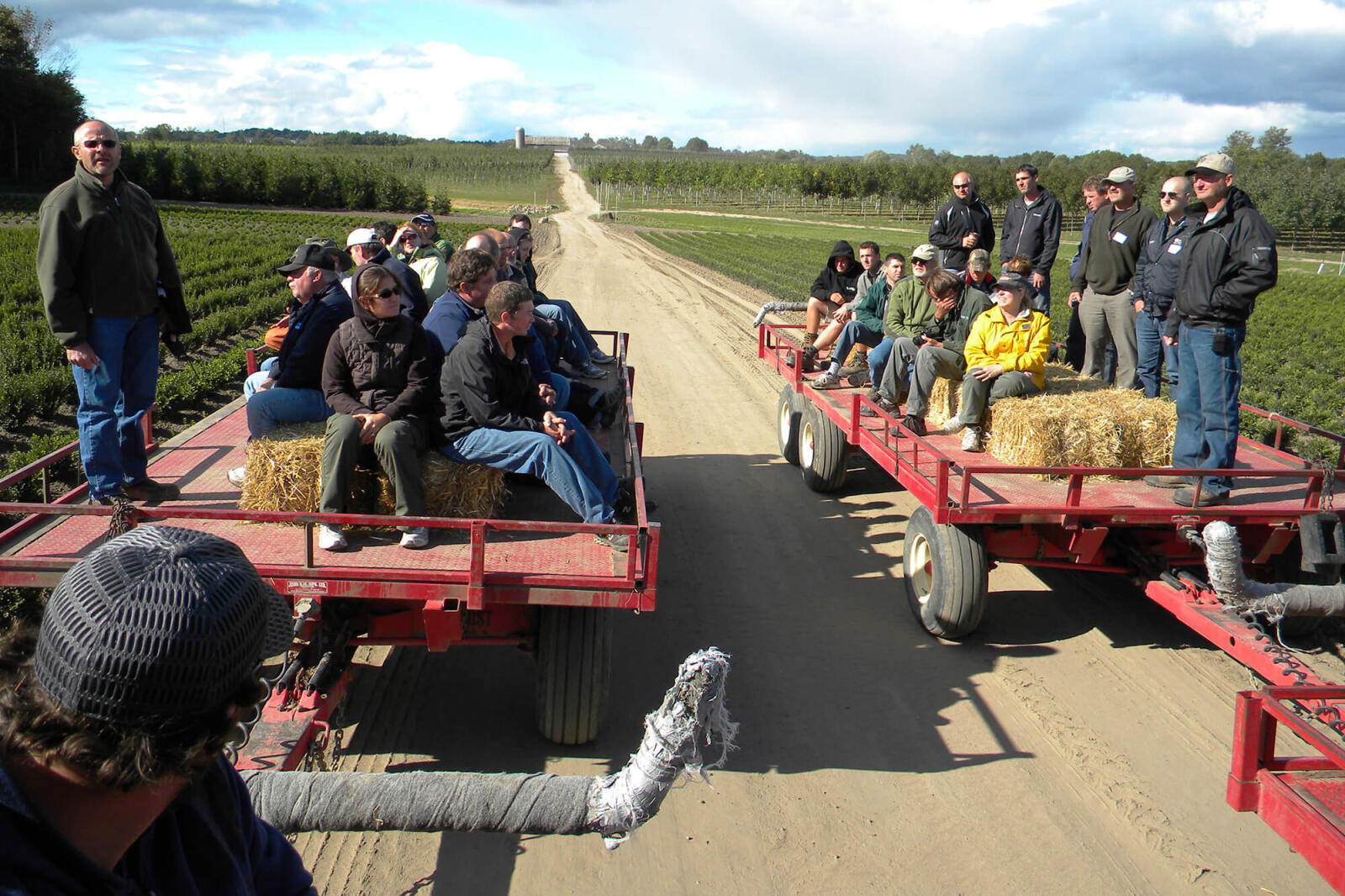 The tour took to the hay wagons at Kobes, where Ben Kobes discussed new additions, techniques and issues facing the industry.
---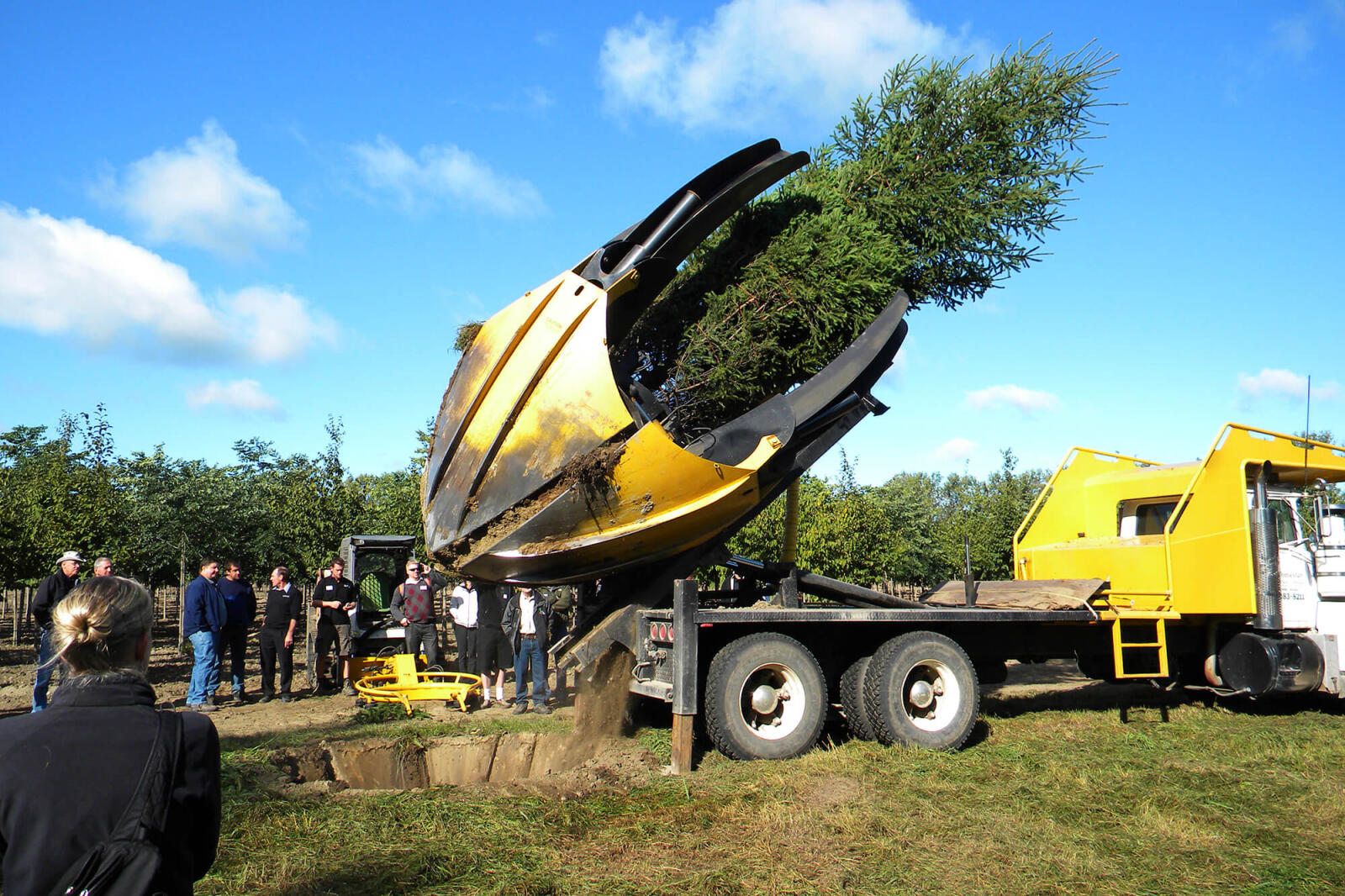 Dutchmaster demonstrated the ease of handling a 40-ft. tree with equipment designed, developed and manufactured by the family-owned company.
---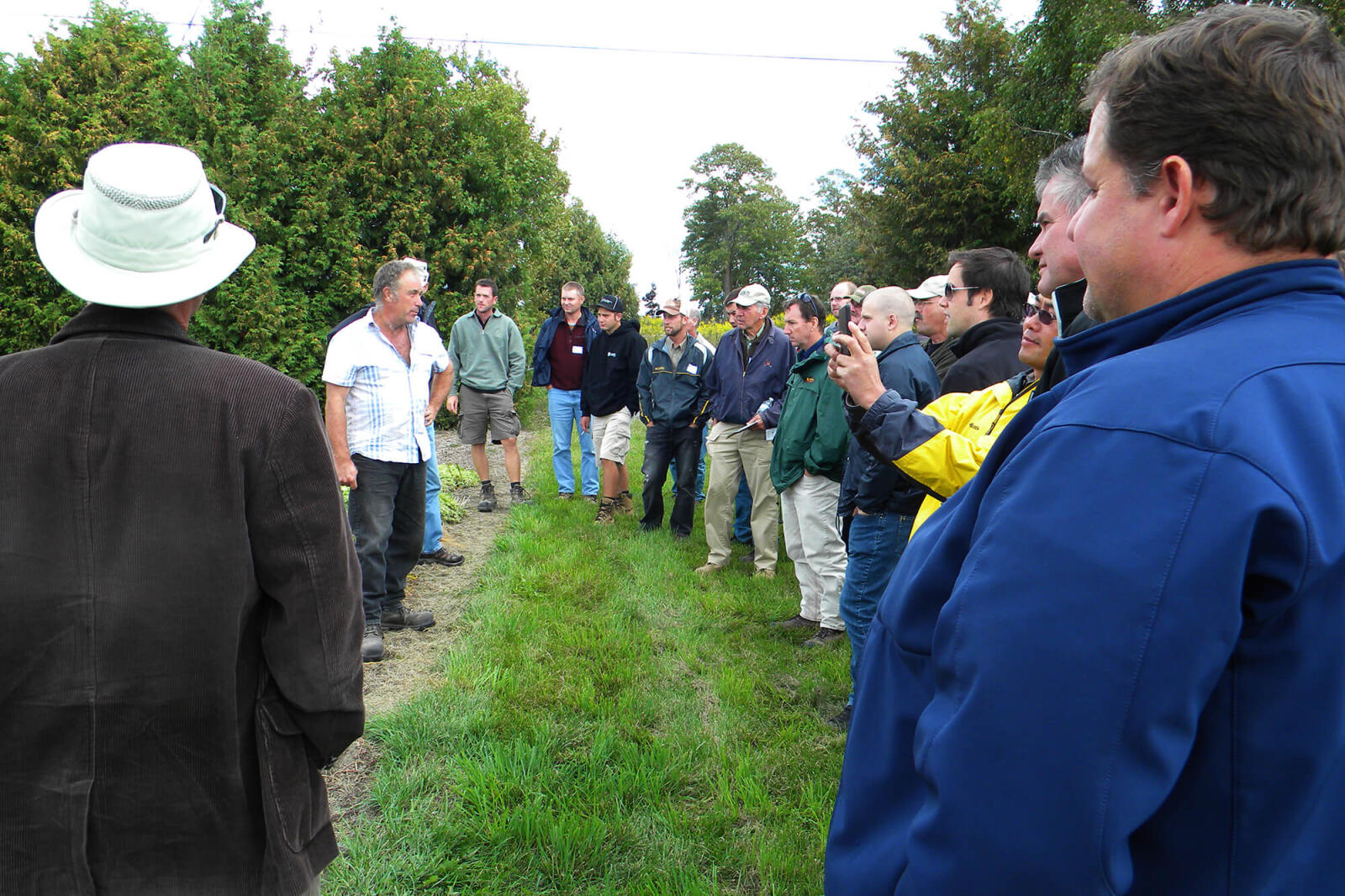 Ted Spearing led members of the tour through his wholesale nursery operation at Ground Covers Unlimited in Bethany.