October 15, 2012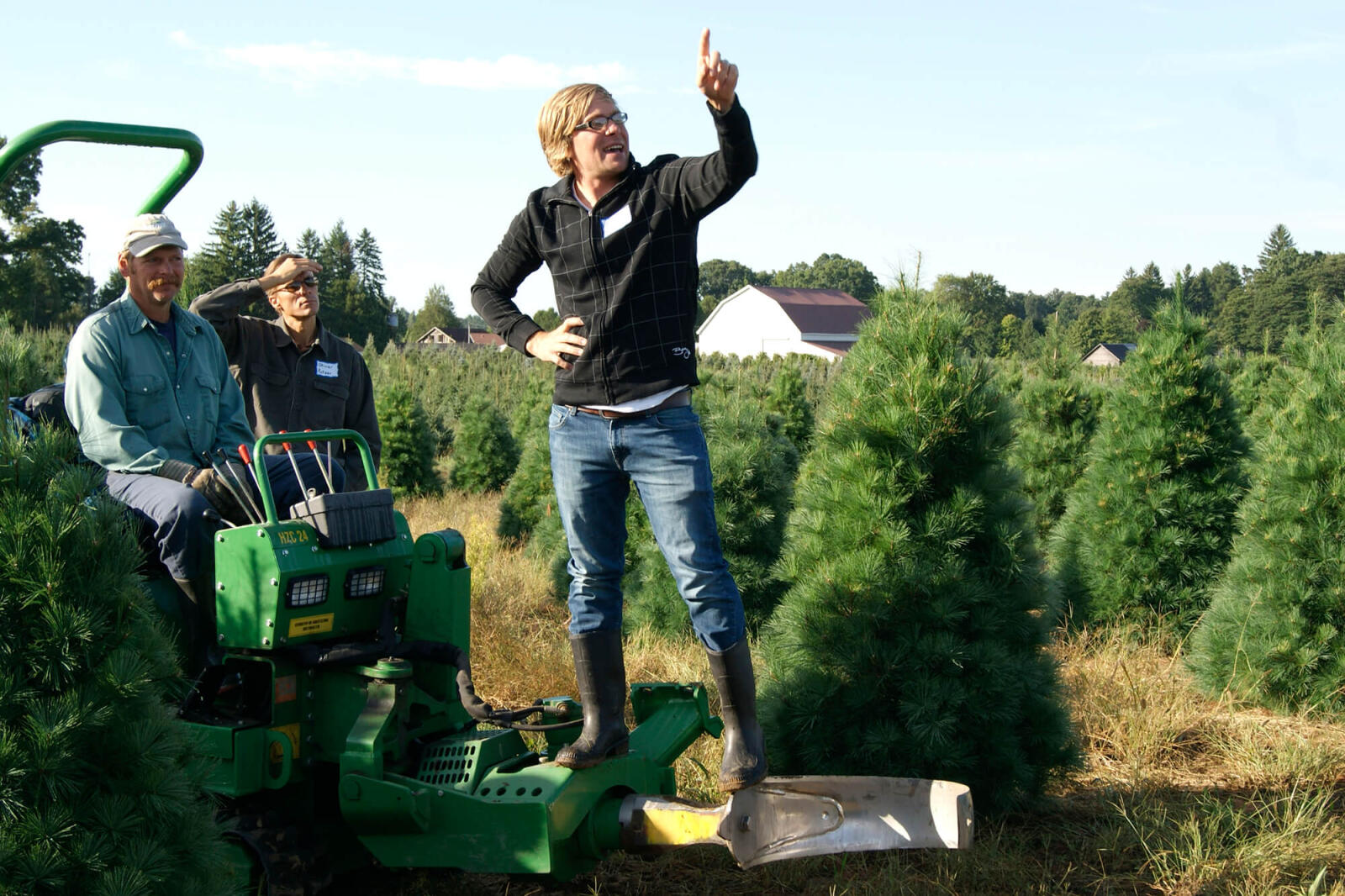 Growers visit Norfolk and Elgin operations
An enthusiastic group took part in the 2012 Growers' Tour, visiting four sites in the counties of Norfolk and Elgin.
Approximately 50 people boarded the bus on Sept. 11 at the LO home office in Milton, and later in Woodstock, to begin the tour that visited Fox Hollow Farms, St. Williams Nursery and Ecology Centre, Moore Water Gardens and Canadale Nurseries.
The 2012 tour organizers included members of the Growers Sector Group, Mark Ostrowski, Dave Braun, Gerwin Bouman, Jen Llewellyn and Kathleen Pugliese.
The photographs here reflect some of the impressive nurseries visited by the growers this year.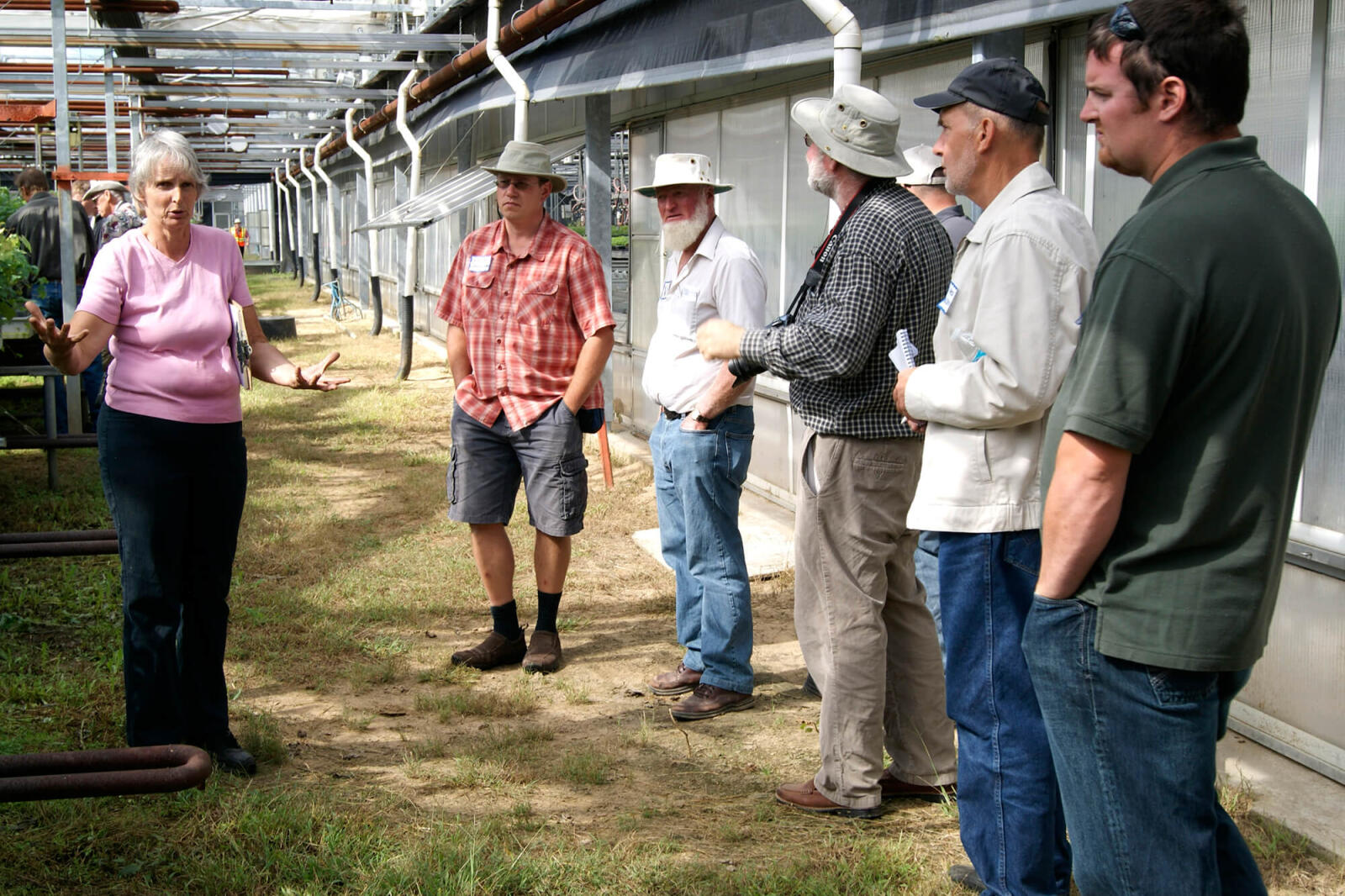 Lead greenhouse grower Wilma Wiersma at St. Williams Nursery and Ecology Centre in St. Williams explains some of the work required to produce over 300 native plant species grown at the 250 acre facility.
---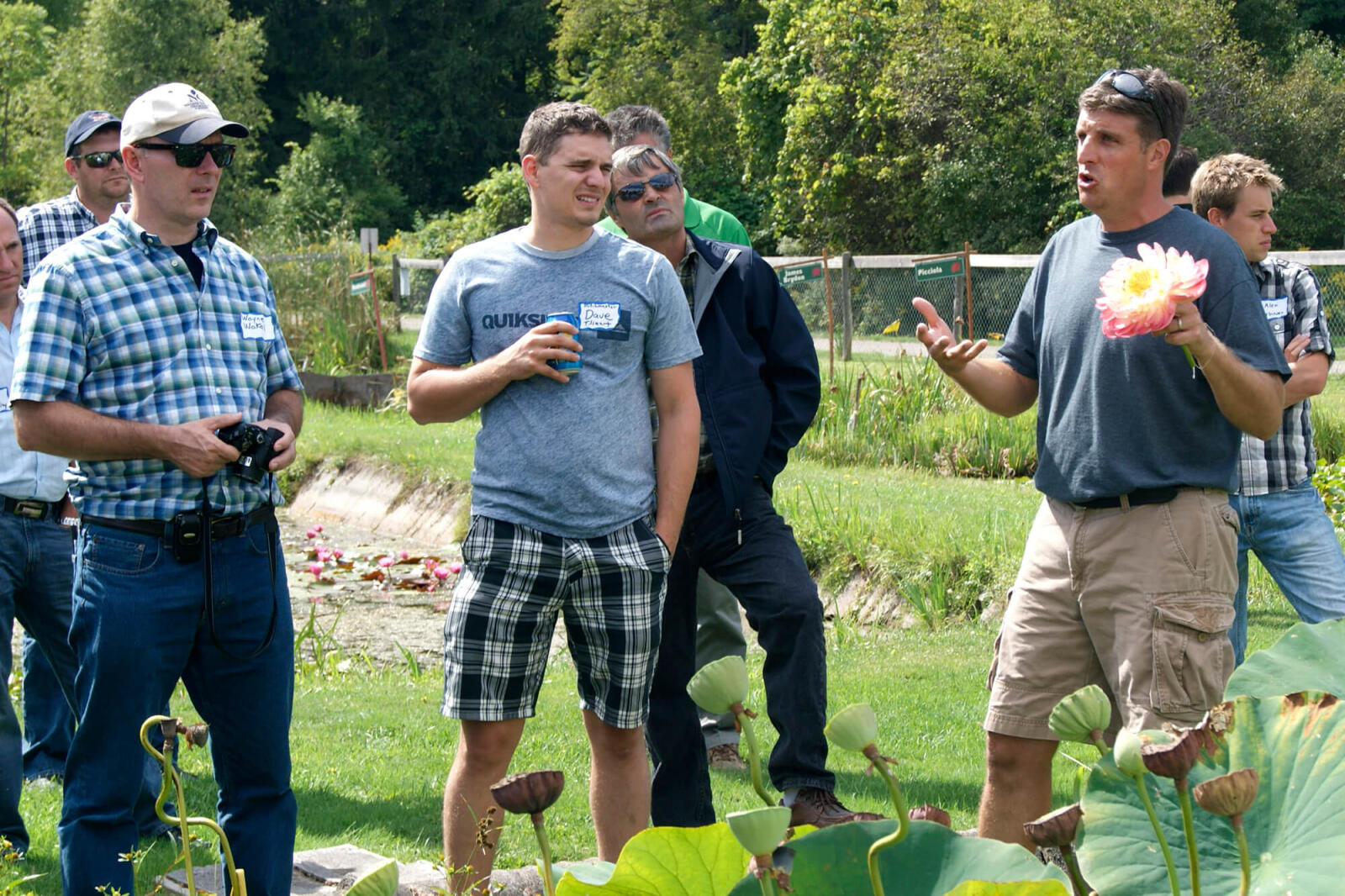 Farley See shows members of the tour one of the beautiful lotus flowers produced at Moore Water Gardens in Port Stanley.
---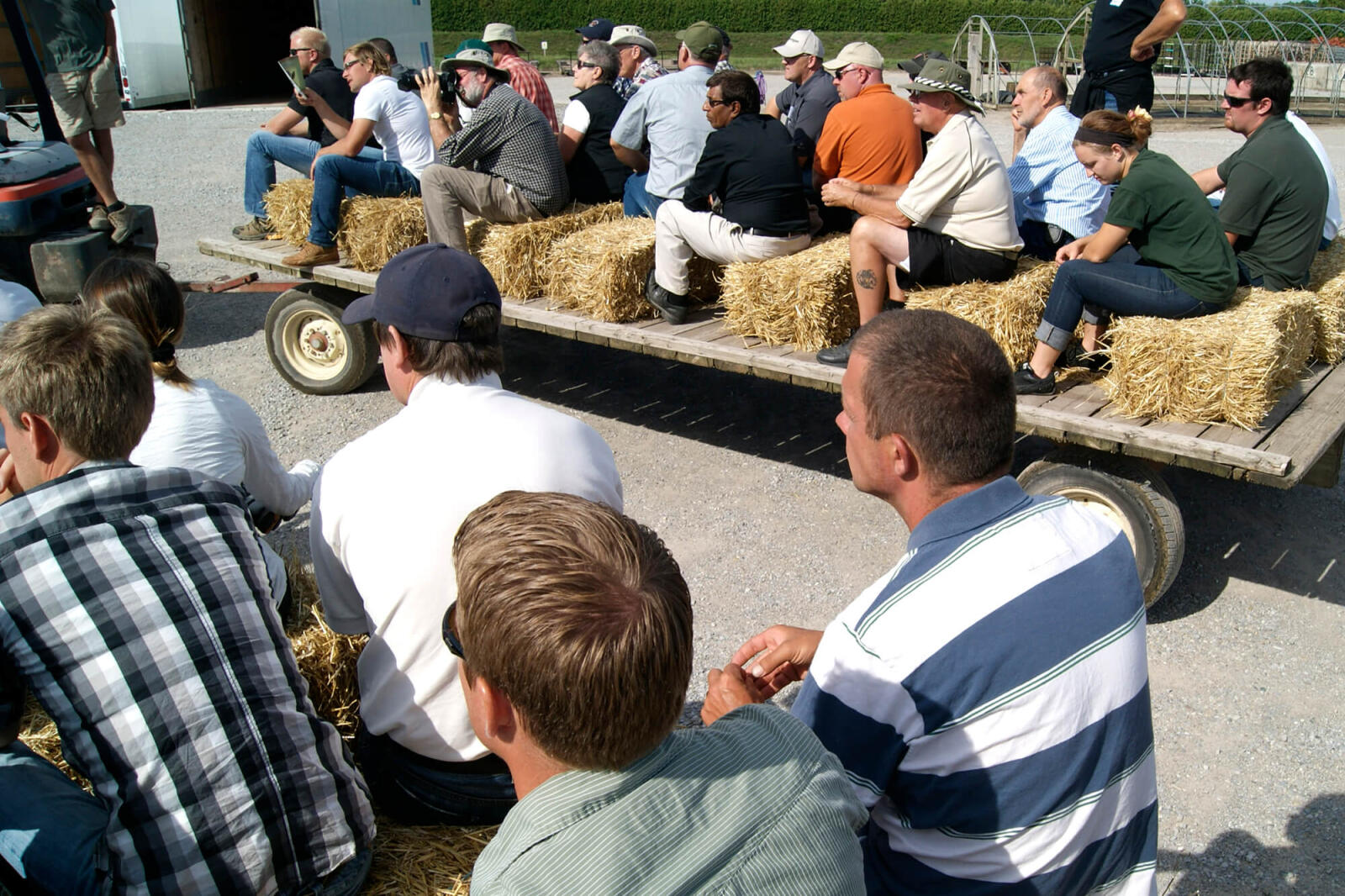 At Canadale Nurseries in St. Thomas, a hayride allowed visitors to view the 110 acre production nursery.