January 15, 2015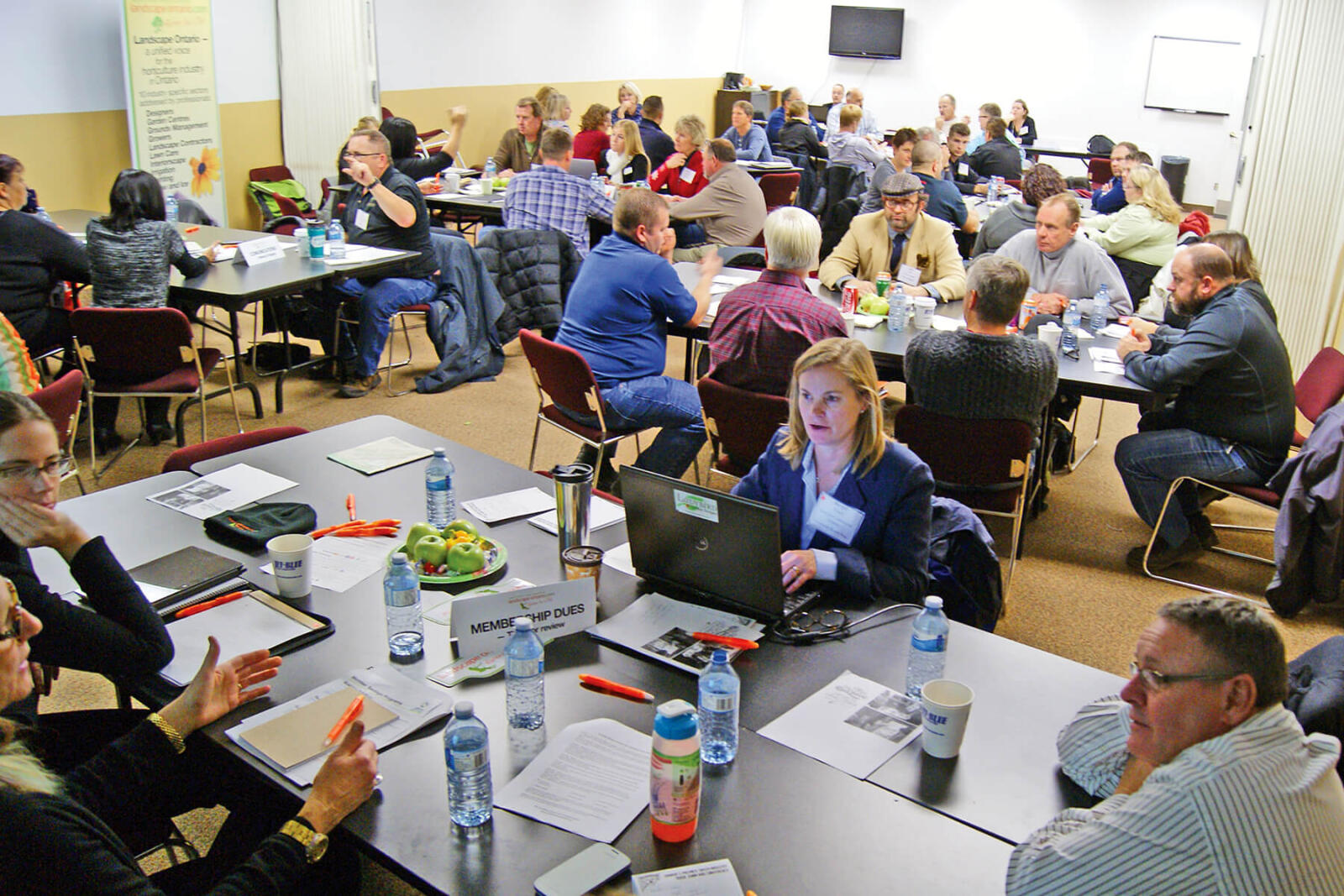 Growing Landscape Ontario
By Myscha Stafford
Membership and Chapter Coordinator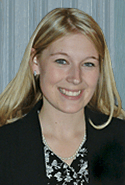 The year 2015 is finally here. Congress kicked off the year with a bang and it was wonderful to see so many LO members and to finally announce the winner of the Chapter Challenge.

To wrap up 2014, we hosted our annual Governance Day, this year entitled You Matter — Growing Landscape Ontario. This event was undoubtedly a huge success. With over 50 representatives from all Chapters, as well as representatives from Sector Groups, we were able to engage in a day dedicated to addressing the challenges that 2014 posed for our association, and where we can head in 2015.

This year's Governance involved a lot of brainstorming of where LO can go in the future. This included envisioned news headlines in five year's time, future endorsed suppliers that our members want to connect with, as well as a variety of roundtable discussions on items such as dues, our website, chapter meetings etc.

From these discussions, we have created a list of action items for the coming year, including website updates, increasing the accessibility of seminars and chapter meetings, how to keep chapter meetings relevant, as well as the development of regionally-based meetings following a similar format to the annual Governance meeting.

As I mentioned, this year's Governance theme was all about growing Landscape Ontario. This topic is always on our minds for we are a member-driven association. If you have been to a Chapter meeting recently, you may have seen the phrase, 'It is your association. Ownership. Direction. Fulfilment. Legacy.'

I think this was one of the most important take-away messages at Governance. I feel this phrase embodies the importance of our members, for without you, Landscape Ontario would not be what it is today; and we have proof!

This September we reached a membership total of 2,393. We have seen a consistent increase in Associate and Chapter Associate members. This is largely a reflection of our trade shows and the fantastic networking opportunities and connections that are made through LO.

At Governance, Lexi Dearborn brought up an interesting point from the data that we received from our membership services survey (round 1). The majority of our members have been a part of LO for more than 10 years. I personally find this information very reassuring and a testament to the benefits that members get out of Landscape Ontario; far more than just a discount on a truck.

The strength of our association, as well as the direction that LO takes in the future, will be determined by our members. We can see this sense of ownership and direction, as well as the idea of legacy through the ways in which our members and our chapters, to quote Tony DiGiovanni, "enhance lives". In your everyday businesses, you do this by providing a service that beautifies a space, and improves the life of that client.

We can see this enhancement on a larger scale through the teamwork of our members on various community-based projects including school greenings, creating more accessible outdoor spaces, etc. The idea of legacy of the association is defined and fulfilled by our members. The discussions that happened at Governance showcase the ideas of ownership and direction within our membership.

Brainstorming new endorsed supplier programs and enhancing LO's accessibility to the members are all ways in which the association will grow in the future as determined by our members.

We are here to help meet your needs, and we value your input and involvement so that we can assist in continuing the development and growth of our association. Through your work, you embody what Landscape Ontario is about and your commitment to the association is incredible.

Governance showcased all of these things. I am truly excited to see the plans for 2015 come to fruition such as chapter meetings, fantastic social events as well as community projects including the Toronto Chapter's involvement with the first universally-accessible outdoor learning space in the York region.

You can view the highlights of Governance in the horttrades.com archives accessed through Board of Director Minutes, under Governance 2014. For detailed information on upcoming Chapter meetings, visit horttrades.com and check your weekly enews.
---
Contact
Myscha Stafford
with your questions about LO member benefits.