April 15, 2016
Help shape the direction of your chapter
By Rachel Cerelli
Membership and Chapter Coordinator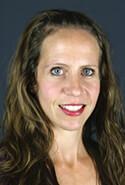 First off, I would like to clarify one thing… if your company is a member of Landscape Ontario (Interim, Active, Associate or Chapter Associate) that means you too, as an employee, are a member as well — you have the right to participate in anything we do. This includes voting rights (any one person from any member company) and the ability to hold a position on a chapter board or committee. Should this be unclear, or if you are unsure as to your membership status, please contact the LO membership department with any questions.
With your help, by virtue of volunteering or simply by attending chapter meetings and events, your chapter has the ability to have a large impact at the local level and make a greater impact on the industry's level of professionalism as well.
This past month or so, your chapter has maintained, as well as gained, many volunteer directors by virtue of a nomination and election process at a recent local chapter meeting. This new board will become effective Sept. 1 (the first day of the association's new fiscal year as well). Each year, volunteer chapter board members decide what events and educational opportunities to put their energy into that will have the best impact for local communities, businesses, the industry and their families.
To ensure the needs of our chapter members are met, your volunteer board considers three main priorities that make up chapter relevancy:
Networking with industry (both members and non-members)
Networking with government
Relevance to the public
Following the chapter relevancy, the board may add fun events to raise money and give back to your local community through community projects. Including family in some of these events is becoming increasingly important as companies work so hard for most of the year.
Remember your chapter is only as successful as the volunteers who govern it. Stay involved, stay informed and remember, as members, you all have the right to participate.
Although your 2016-2017 board of directors has already been selected, there is still room within many chapters for volunteers on various committees. Should you have any ideas to help your own chapter, or suggestions on any improvements, please feel free to contact membership services. We will gladly connect you with your local board and ensure your ideas are heard.