November 11, 2015
Highway of Heroes Tribute launches
Highway of Heroes Tribute launches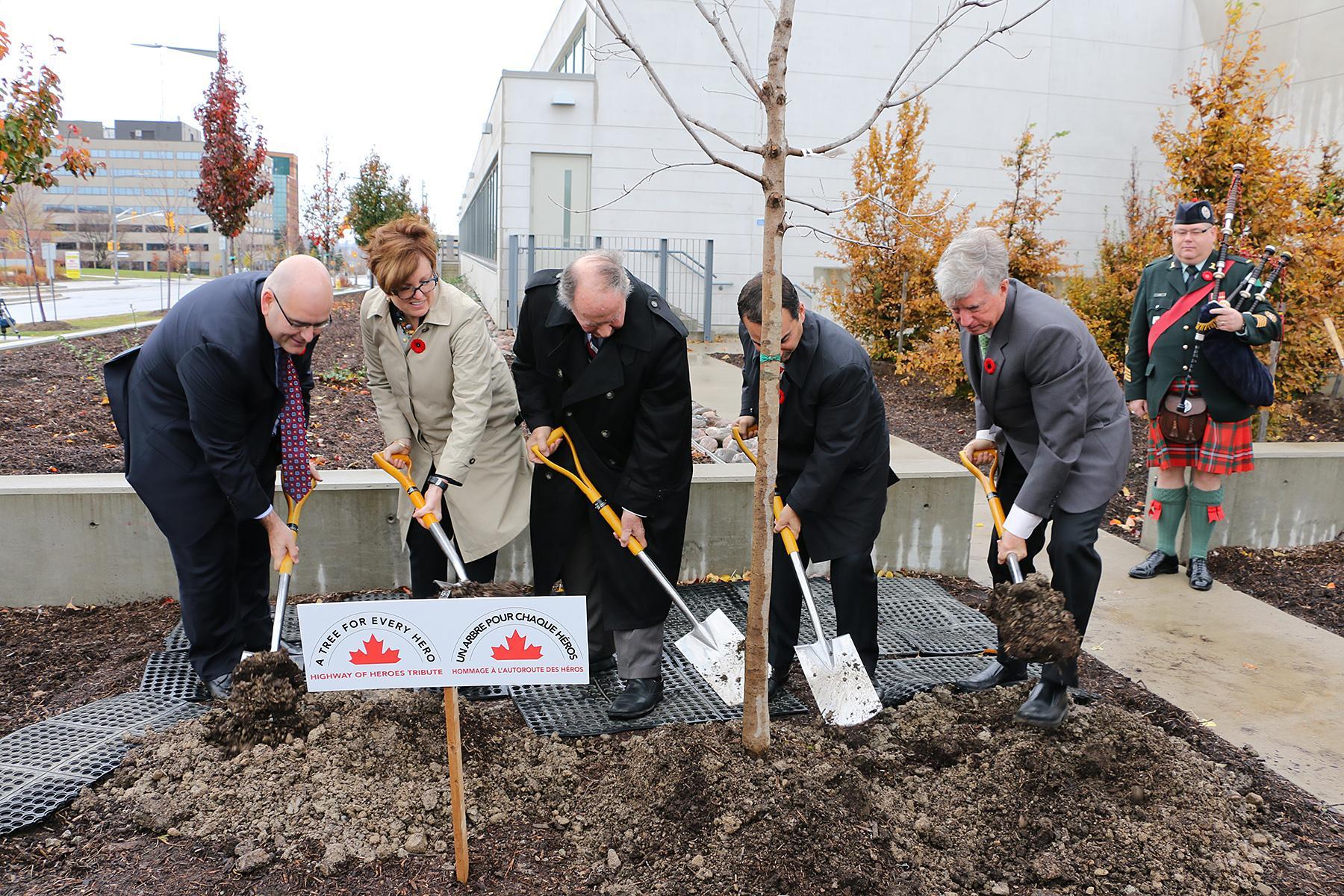 A living memorial to commemorate Canada's fallen soldiers — the Highway of Heroes Tribute was officially launched on Nov. 6, 2015 with tree plantings in both Toronto and Trenton, marking the route taken by fallen Canadian soldiers along Highway 401.
The tribute will see 117,000 trees planted along the stretch of highway over the next five years — one tree for each fallen Canadian soldier since Confederation.
The Highway of Heroes Tribute is a partnership of organizations, including Landscape Ontario, Forests Ontario (the tree planting organization empowered by the Government of Ontario to plant 50-million trees by 2025), and Maple Leaves Forever (a charitable foundation committed to planting more native Canadian maple trees). The tribute is also made possible with coordination and efforts by various towns, municipalities and government offices.
For more information, or to make a donation, visit
hohtribute.ca
Media coverage of the event: