June 15, 2010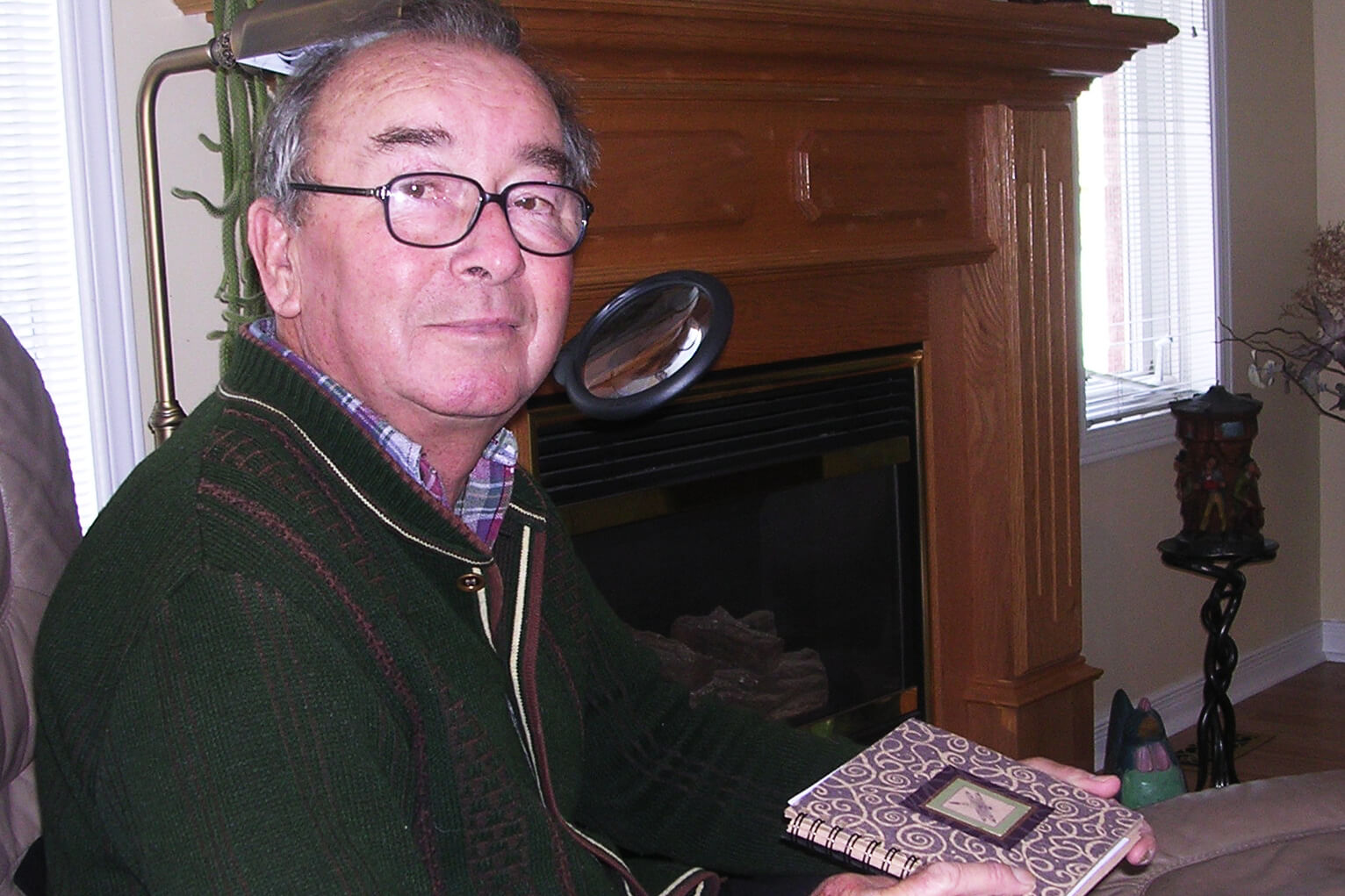 Horst 'Dynamite' Dickert – A Memorial
Tony DiGiovanni CHT
LO executive director
Editor's Note: Horst Dickert passed away after a long illness on Fri., May 7, at the Trillium Manor Nursing Home in Orillia. He was 77. The funeral service took place at the Simcoe Funeral Home in Orillia on Sat., May 15.
I first met Horst over 20 years ago, when I began at Landscape Ontario.
Horst was on a committee of pioneers and experts. Their job was to develop a series of landscape guides and standards.
The committee met one evening a month. It quickly became one of my favourite meetings, because I got to hear many stories of the early days of the industry. The meetings were lively, stimulating and long. They spent a lot of time debating the best ways of doing things, based on real knowledge in the field and years of experience.
Horst had integrity, and he was a real gentleman and a wonderful role model.
His contribution to the industry has been immense. He touched thousands of us. Horst influenced the standards of the industry and helped to shape the association community. He developed new techniques. He freely gave thousands of hours and a good deal of his life to help improve an industry he loved. I don't know anyone with such a diverse base of knowledge.
Even though his real passion was for plants (especially plants in their native habitat), he was equally proficient working out the hydrological mathematics of complex fountains (the Casa Loma fountain is an example). He tested concrete to ensure that the formula was just right, and was not averse to sending the concrete truck back if it did not pass the 'Dickert Test.' He installed beautiful rockeries (he built one for us at the Landscape Ontario home office site) and developed magnificent water features. He was truly a renaissance man in the landscape field. He knew a great deal more than most of us about both hard and soft landscaping. I always believed there should be a Horst Dickert School of Landscaping.
Years ago Horst was one of the first industry members to dream a vision of the association owning a large piece of property that would host a school and an arboretum. He was really pleased when the dream became a reality, and even more so when he became the main teacher. At one point, he was teaching five different courses for Landscape Ontario. At the same time, he shared his knowledge as a consultant for some of North America's premier landscape architects, such as Janet Rosenberg, Laura Starr, Julie Moir Messervy, Stefan Bolliger and many others.
In the municipal world, he led a one-man campaign to raise awareness for the importance of soil preparation to ensure success of tree planting. He was responsible for changing tree planting specifications in many municipalities.
Recently, I had the pleasure of listening to an interview that was done with Horst in 2006. The recording tells his story about his coming to Canada in 1953, working on a vegetable farm and then as an explosive technician in Niagara Falls. His first landscape job was with Cedarvale Tree Experts. He then moved to RLink Associates, where he received experience in large fountain installation.
When RLink ceased operations, he went to work for Bill Schrieber and John Northwood in the legendary company, Lakeshore Landscaping. It was involved in many signature and leading-edge projects and Horst was in the centre of it all, ensuring that quality and innovation always came first. Horst stayed with Lakeshore for 23 years and became the president after it was sold to Aldershot.
Lakeshore Landscaping was responsible for landscaping Expo 67. As the job neared completion, they ran into some trouble. They needed to plant trees before Expo was to open in the spring, however, the harsh winter and compacted, frozen soil would not allow even a backhoe to dig a hole.
Horst came up with the idea of using dynamite to dig the holes. This method proved to be brilliant. The dynamite opened the earth, creating excellent drainage. Since dynamite is made from nitrogen, it fertilized the tree at the same time. From this experience, they called him Dynamite Dickert. He went on to teach a course on 'Tree Planting with Dynamite' at Humber College.
One of the most important things about Horst's life is his legacy of benefit that now lives on through the memories of those he influenced and touched. It is fitting that the family has started a fund in the Ontario Horticultural Trades Foundation to be used for an Award or Scholarship in the name of Horst Dickert. It will promote the use of native plants. You are welcome to participate in that effort. Charitable donations for this purpose can be made to the Ontario Horticultural Trades Foundation. Email
kpugliese@landscapeontario.com
for information.
Horst left more than his great technical and horticulture knowledge. Even more importantly, he left an example on how to be a truly caring individual. Rest well, Horst.