January 15, 2013
Human resources issues dominate questions
By Sally Harvey CLT, CLP
Manager Education and Labour Development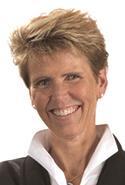 We have received a high volume of emails and calls this past month in regards to human resources issues and challenges. Questions range from maternity leave, to compulsory retirement ages, Bill 119, to how to manage employees who are just laid off and dealing with the new EI rules that challenge all employers of seasonal workers and workers who work while on claim.
We are doing our best to keep you informed through the LO e-news, website and print media. We know that we all want to do the right thing to be progressive employers who attract and retain the brightest and the best, and to comply with regulation in order to manage our skilled labour talent. We are here to assist you with your HR challenges and needs and encourage you to continue to contact us for support. For resources, go to
www.horttrades.com
.
Employment Insurance changes
Some changes to EI based on the
Economic Action Plan 2012
to begin in January 2013, are:
Increased incentives for claimants to accept available jobs while on EI.
Provide enhanced support to claimants for quicker return to work.
Clarifying responsibilities while on EI.
Improve coordination between EI and Temporary Foreign Worker programs to ensure qualified Canadians are considered first.
Improving integration of EI and the Temporary Foreign Worker programs.
Work with provinces/territories to make training and support available earlier on an EI claim.
Effective January 6, new regulations clarifying reasonable job search and suitable employment will come into force.
Reasonable Job search requirements will be the same for all claimant groups and for the entire duration of claim and will be objectively assessed based on the following criteria: Job search activities (preparing resume, searching, applying, interviews, job fairs and other efforts), intensity of job search (job search activities required on a daily basis), type of work being sought (consistent with definition of suitable employment) and evidence of job search efforts (claimants required to keep job search record and submit upon request).
Availability of employment opportunities within the area of the claimant's commuting time will be taken into account.
It is very important that you correctly identify the appropriate occupation or job title and ultimately match it up with the correct National Occupation Code to prevent the employee from receiving notification of unsuitable opportunities. To find the appropriate NOC code job description go to:
http://bit.ly/EIrules
. Some codes that you may consider, but are not limited to include 2225, 2123, 8255 and 8432.
As of Aug. 5, 2012, eligible claimants can keep EI benefits equalling 50 per cent of every dollar earned while on claim, and up to 90 per cent of the weekly insurable earnings used to calculate their EI benefits to remove disincentives for claimants to work beyond one day
For more information, go to
http://bit.ly/ZqhYNp
. CNLA has provided a paper that further explains the changes
http://bit.ly/ThjBrt
.
LO and CNLA, along with all of the provincial associations, are working on this issue with plans for a Day-on-the-Hill with a strong focus on HR issues including EI policy. Given potential impact of these EI changes upon our industry, we are asking all members to participate in a survey on Employment Insurance. The data we collect from this survey will aid us greatly in assessing and communicating the effects of these reforms to government. To complete the survey, go to
www.surveymonkey.com/s/WT59LDK
.
In the interim, here are a few strategies to help your business reduce dependence on EI:
Hours banking, for employees who work a typical full year of hours in the landscape horticulture season. For more information go to: www.horttrades.com/banking-hours
Apprenticeship is offered by the Ministry of Training, Colleges and Universities and is a great solution for adults who have some work experience in the trade and who are supported by their employers to develop their technical skills. Many apprenticeship students are eligible for EI benefits while in school. For more information go to www.horttrades.com/lo-apprenticeship
Develop another division of your firm that offers winter employment
Our biggest defence as employers is to develop a strong and compliant HR program that guides your firm in regards to recruitment, employment, development, engagement and retention. The Growing People Resource, or the HR toolkit, is a solution to help employers. This toolkit was made available to the industry last winter thanks to Employment Ontario, and funded by the Ontario government. It will be officially launched at Congress 2013 and live online at
www.horttrades.com/HRtoolkit
.
Even the most HR advanced employers are telling us that this tool is excellent and needs to be leveraged by our members. If you need help getting started, don't hesitate to contact me at
sharvey@landscapeontario.com
.
The Hiring Credit for Small Business has been extended for one year to support small businesses with a credit of up to $1,000 against a small employer's increase in 2012 EI premiums over those in 2011.
Landscape Industry Certification
Back by popular demand, we are catering to your competitive nature by offering you a Fun Plant ID Challenge at Congress 2013. We did it at Expo 2012, and it was a huge success among students, industry and our respected pioneers alike. Look for us in Booth E12.
Landscape Ontario provides a Safety Group Program each year that is specific to our industry and the safety challenges we experience. Sign-up for the 2013 Program at the same price as 2012, $250 per firm. Payments can be made at
www.horttrades.com/seminars/2013-01-18/LS011
, or mailed/faxed to 905-875-3942. For more details about the program go to
www.horttrades.com/safety-groups-2
.
---
Contact Sally Harvey at

sharvey

@landscapeontario.com