October 15, 2010
Importance of telling our story
Tony DiGiovanni CHT
LO Executive Director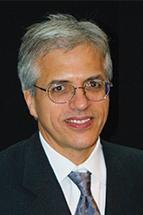 The other day at a retirement event for Sid Baller (long-time gardener at Humber Arboretum), I was reacquainted with a former student of mine from over 20 years ago at Humber College.
She recalled a story I had told in the classroom about how when I was a young horticultural student, I enjoyed taking my girlfriend (now my wife) for walks in Mount Pleasant Cemetery. For those who may not know the Toronto area, Mount Pleasant is one of the best arboretums in North America. It has a huge collection of mature trees from all over the world, and it is one of my favourite places.
I was surprised she remembered that story. I'll bet she could not remember much about the rest of the course.
It seems we humans are hard-wired to tell and listen to stories. The cinema, theatre and book industries are based on story-telling. Some of the most effective communication and advertising are based on storytelling. The best songs are really stories. The sacred texts of the world's great religions are full of stories. And, all of us have personal stories.
A couple of weeks ago my wife and I watched
Green Fingers
. It was a story about hardened inmates whose lives were changed by starting a garden on the prison grounds. The prisoners became so good, they entered one of England's most prestigious flower and garden shows and were recognized by the Queen.
What a great redemption story!
Now how does this relate to you? You, as a member of this industry have a very important story to tell. It is a diverse story of societal and community benefit. It is a story of life-enhancement. It is a story of engagement, learning, spirituality, sharing, life lessons, hope, beauty, utility, environment legacy and much more.
President Tom Intven's
article this month
makes some great suggestions on how to tell "our story" in ways that are relevant and relate to our audience.
In addition to these proactive ideas, it is good to remember that some of the most powerful and lasting stories can be told without words.
A great deal of communication happens through the language of action. Every time someone performs a task under the umbrella of your organization, they are telling a story. Every time members of Landscape Ontario fly the banner of the association, they too are telling a story. We have an awesome responsibility to ensure that the story told is one of life enhancement, benefit and legacy.
Recently, one of our members sent me a letter he received from one of his customers. I won't mention the member's name as he is the type of person who does not like being in the spotlight. However, the letter reflects a wonderful story of service, community benefit, competence and professionalism. Here are some excerpts:
"Every aspect of our landscaping project was handled professionally and with quality workmanship. We have received many compliments and are proud of the finished result."
"It is rare these days to be getting such professional and conscientious service."
"Our neighbours commented, not only on how lovely the front of the house looks now, but also noticed how well the crew worked. They worked hard, were always courteous and were always very tidy clearing everything thoroughly at the end of each work day."
"The foreman made sure that every detail was taken care of to our complete satisfaction."
The letter reflects a story of his company's values, training, competence and service, communicated in the powerful language of action. It also reflects well on our industry and association. I felt proud.
This is just one simple story that reveals a little about the great achievements of our industry. And though it is a simple letter, it is an example of how day-in and day-out, we provide life enhancement, positive difference and legacy.
We need to shout our stories much more through words, because we already provide the action.
---
Tony DiGiovanni may be reached at
tonydigiovanni@landscapeontario.com
.