July 31, 2017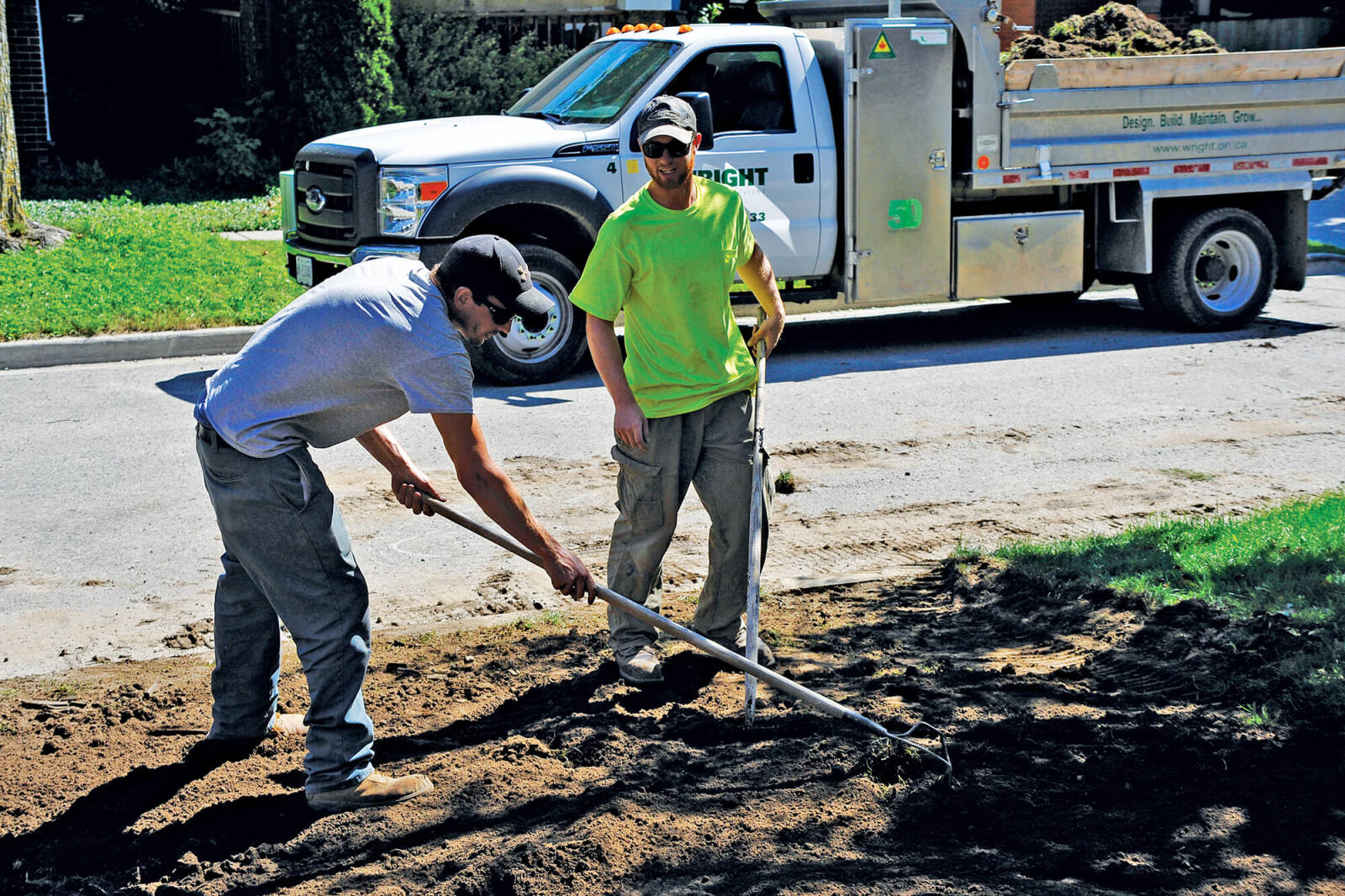 Improving overhead spending
BY MARK BRADLEY
In the April issue, we looked at some Canadian overhead benchmarks, to establish basic guidelines for what profitable companies spend on overhead. Most Canadian landscape companies spend 20 to 30 per cent of revenues on overheads; this category does not include equipment.
This issue, we'll examine what efficient companies are doing to improve their profits; either by spending less on overhead or by getting better results from what they are spending.
Slowly, but certainly, overhead spending as a percentage of sales has been falling over the past four years. Not for every company, of course, but most established companies with some history behind them have seen the percentage of sales they spend on overhead trending down. This is certainly good news, as it allows companies to increase profits, be more competitive on price, or often a bit of both.
Growth of revenue
One reason overhead spending percentages are on the decline is the rise in landscape spending over the past few years. Not that long ago, the global recession caused a dip in spending as people and businesses got cold feet about the economy. Canada's strong economic performance carried us quickly in and out of that recession, and a subsequent very strong real estate market has given consumers more equity to spend on their homes. Most landscape company revenues are growing faster than their overhead spending, and therefore, the percentage spent on overhead is on the decline.
Having said that, there are exceptions. Some regions have not been as fortunate as others. The drop in oil prices and slowdown in oil sands investment has caused a micro recession in the western provinces, and a slowdown in the real estate market as well. Companies out west haven't necessarily seen the same drop in overhead spending — their overheads have stayed constant (rent, salaries, etc. haven't changed), but slowdowns in revenue may have even caused overhead to rise.
Impact of technology
We may be a few years behind most industries, but technology is finally gaining traction in the green industry. I certainly wouldn't have considered myself a 'techie' at all, but I realized the benefits it offered my company years ago. I saw technology like I see heavy equipment. Technology enables us to get more productivity from our staff — for far less cost per hour.
We issued a Blackberry to all our foremen, even before screens had colour! Sure, we spent more on phone plans, but for 37 cents an hour we had anytime/anywhere access to communicate with one another, which improved planning, productivity and the information we used to make decisions.
Next we rolled out software and (eventually) apps for estimating, time-tracking, sales/customer management, and fleet management. Lately, we've invested heavily in surveying, grading, and excavation technologies — which have helped us do more projects, more accurately, with fewer people and less cost. If good people are hard to find in our industry, then we must look for solutions that allow us to do more with the good people we have.
Technology allowed me to grow my business exponentially, but I was able to control the growth of spending on overhead staff. This gives us a real advantage in pricing against competition, but we also enjoyed better, faster, more accurate information, and less reliance on finding superstar office staff to maintain our growth trajectory.
Impact of snow and ice
Being Canadian, many of us depend on the 'white' industry for a portion of our income. Over the past few years, climate has played an unexpected role in many companies' overhead spending trend.
Most areas have experienced lighter-than-average snowfalls over the past four years. For companies who rely on all-inclusive contracts, this could have had a positive effect on overhead spending. Revenue for snow and ice has been coming in, but the cost of performing snow services has been dropping. There simply have not been as many events to staff.
Companies doing mostly bill-per-service work have likely have seen the opposite effect. Overhead for these companies is climbing — because overhead costs such as rent, utilities and salaries are relatively fixed, but revenues are down due to fewer snow and ice events.
Cost to acquire customers is dropping
Gone are the days of expensive Yellow Pages ads, or canvassing door-to-door with flyers. Elaborate booths at home shows have their place for some contractors, but you don't need those events to make the same impression on a new prospect.
Websites are doing the selling for contractors. Great websites are helping you get to more customers with less cost per lead. And really good websites are making customers want to work with you before they even meet you, meaning a faster sales cycle, higher close rates, and more sales for less cost. Sure, you're going to pay good money for a great website, but it's still a small investment compared to the cost — and manpower — required to propel many more traditional marketing activities. You can have a very good website for three years, for the same cost as labour and materials to set up a nice booth at a home show, which might last only two or three days.
A website means spending more money on overhead, but it's far cheaper and easier to have customers flipping through a portfolio on a website, compared to the cost and time we used to spend driving out to meet them — especially when so many were just curious, and not real prospects anyway.
Greater focus on efficiency
Gone are the days where honest, hard work and "grinding it out" were good enough to make it in this industry. Competition is everywhere. Our customers demand more (for less money!) and staff are harder to come by. Forward-thinking companies are getting smarter, they are doing more training, they are paying attention to the efficiency of their yard, equipment and operations. While the world around is us is going "green," landscape companies are getting "lean." They are making short term investments in overhead, that ultimately add up to more sales, with lower overhead costs in the long run.
---
Mark Bradley is CEO of TBG Landscape and LMN, based in Ontario.