December 18, 2015
In memoriam: Perry Molema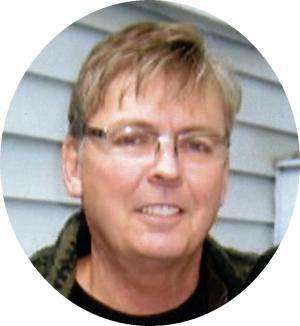 Perry Molema
With heavy hearts the family of Perry Molema announced the passing of Perry Molema at Hotel Dieu, Windsor, on Dec. 22, 2012.
Perry was the cherished son of Henry and Elisabeth Molema of Chatham, the beloved husband and best friend of Sherry, and loving father of Melissa and her fiancé Shaun Melo of Toronto, and Lindsay and her companion Dan Golas of Chatham. He was predeceased by his brother Robert.
Perry was employed by Aquascape Designs in Toronto and Chicago. His job incorporated his passion for travel which took him to every corner of the world. He left his mark creating beautiful water features and landscapes that can be enjoyed throughout Chatham and Canada, as well as the U.S., Europe, Egypt, Turkey and Australia. He had many hobbies and enjoyed sharing his life with his family and many friends.
Perry was engaging and compassionate; once you knew Perry you knew you had a friend for life. Perry lived his life to the fullest and touched many hearts. He will be infinitely missed and forever loved and cherished by all who knew him.
A celebration of Perry's life took place at The Armoury in Chatham, on Dec., 27, 2012.
Arrangements were entrusted to the Alexander & Houle Funeral Home.
Family, friends and colleagues got together to create a memorial garden in his name in November 2013. Volunteers came from across Canada to help build the garden in tribute to a man, who they say was "the best ambassador for water gardening." The 7,600 sq. ft. memorial garden was dedicated on May 31, 2013 at
Zonta
Park. There is a video of the memorial construction on
YouTube
.