December 15, 2008
Insurance rates are on the rise
By Darren Rodrigues
Sinclair-Cockburn Financial Group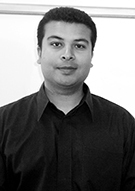 Snow removal contractors will soon face higher insurance rates for next year. The culprit is liability claims, especially slips and falls. A sound risk management strategy can keep costs down.
Now that winter is upon us, most areas in Canada have had the first taste of snow. Contractors are getting their equipment ready, signing deals with property managers and even starting some early plowing. But there's one thing ice and snow removal firms may not have fully considered — insurance.
Some have likely heard of, or experienced first-hand, the current conditions in the business insurance marketplace. Premiums may rise as much as 25 to 50 per cent. As well, restrictive terms will be placed on almost all policies and several insurance companies are already withdrawing from key markets. More snow removal contractors will find it difficult just to get insurance.
The HortProtect Program, with Lombard Insurance Company of Canada, has already taken significant steps to keep costs down by partnering with Landscape Ontario and the Region of Waterloo's Smart about Salt initiative. Our clients have already received Lombard's "Smart about Snow" risk management information package, including contracts and logs.
So why is this happening? The short answer is claims for slip and fall, and lots of them. A growing propensity in our society to sue for minor incidents, coupled with the vague nature of many snow removal contracts, has left contractors picking up the tab for liability claims. Insurers have seen their losses increase, and they are starting to take action. Fortunately, there are still national programs, such as the HortProtect Commercial Insurance Program, for firms that belong to the industry's professional associations.
Two critical risk strategies
How can snow removal contractors control insurance costs and ensure continued coverage to protect against legitimate losses? There are two critical strategies today: loss prevention and risk management.
First, a snow removal contractor (or insurance broker) should examine its loss experience and identify specific kinds of claims over the past five to ten years. What kind of work does it specialize in — large shopping malls, big box stores, smaller plazas, high-rise apartments, public housing? Where have claims come from? Are contracts all over the map? For what is the snow contractor accepting liability? Typically, a pattern emerges that was previously unknown to the contractor.
The type of contract signed with a property manager/owner is a vital piece of the puzzle. Unfortunately, poor contracts are the main reason behind increased losses in ice and snow removal. Sometimes, contractors may inadvertently agree to perform more work than intended; they agree to indemnify the owner for damages unrelated to the work. Often contracts are so ambiguous it's hard to tell if contractors actually met their obligations.
Ready-to-use contract
That's why Landscape Ontario, in conjunction with the Canadian Nursery and Landscape Association and Sinclair Cockburn Financial Group, will be re-introducing the Standard Form Snow and Ice Maintenance Contract. The contract has two parts. The first section deals with terms and conditions that apply to all premises — insurance, indemnity, duration of contract, notice previsions, to name a few. In particular, the contract is drafted so indemnity applies only if the contractor is negligent or fails to perform the work in accordance with the contract. The second part, Schedule A, clarifies the scope of work and includes provisions for how the contractor will be paid. It details the fixed price portion of the contract, how and when ice-melting products should be applied (a key issue in slip and fall claims) and how extra work should be requested by the owner. The message here is that contractors should not do any work not specifically listed in the contract. In short, the standard contract puts some control back in the hands of the snow removal contractor.
One issue for contractors is whether property management firms will accept the standard contract. If they don't, contractors should question why — property owners are quite familiar with liability and indemnity issues. If property managers insist on using their own contracts, have a lawyer scrutinize the wording carefully. This is essential to protecting your operations and keeping your costs down.
Contractors should also remember to feel confident in providing written documentation to their clients, indicating areas requiring improvement and/or maintenance, in order to do the job properly. Response from the snow removal industry to the standard contract has been positive, with about 70 per cent of contractors already using it. Insurance carriers, such as the HortProtect program, will likely insist on its use, or at least a contract similar in nature, for future new business.
Detailed record keeping is vital
The contract is just one link in the chain to protect against frivolous liability lawsuits. Record keeping is equally important to snow contractors, specifically the maintenance of accurate and thorough winter services work-logs. In some instances, lawsuits against contractors have been successful simply because no detailed records were available.
Snow removal contractors are a diverse group, and firms must tailor record keeping systems to their own needs. But there are some standard checklists: location, time in/out, services performed, material applied (i.e., salt, sand), site observations and weather observations. Records should be kept for seven years. Sound record keeping must be a part of every contractor's operation in today's business environment. Record keeping is particularly important in areas like site maps. Snow removal contractors should know the exact property lines, potential hazards (low-hanging eaves, trees, etc.) and pre-existing damage. If your plow tears up asphalt because of a pothole, that pre-existing damage should have been noted in the property site map. Similarly, if a property owner recommends dumping or pushing snow onto an adjacent property, think twice. If it's not detailed on the site map, don't do it. Landscape Ontario, through the Snow and Ice Commodity Group, is currently putting together a comprehensive Maintenance Log that will be accepted by its insurer.
Insurance is designed to protect you from an unforeseen loss while carrying out your business duties. It is not meant to provide blanket coverage for any assumed liability, especially as it relates to slip-and-fall claims and hidden exposures. Understanding this difference, and implementing a sound risk management program, can help your firm cope successfully with challenging conditions in the insurance market.
---
For more information on the standard form snow and ice removal contract, please feel free to visit
/www.landscapeontario.com
, or call Sinclair Cockburn Financial Group at 1-888-883-5888. Darren Rodrigues may be reached at (416) 494-9883, ext. 361 or
Darren.rodrigues@scfg.ca