August 15, 2010
Is this déjà vu all over again?
Tom Intven
LO President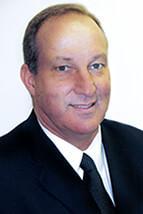 The headlines of the June 30 edition of the
Globe and Mail
read, "World recovery under threat as growth slows, stimulus wanes." The article goes on to say that "consumer confidence is faltering, and worries about deflation and unemployment are mounting." Investors are fleeing to the secure bond market. Our stock portfolios took yet another hit. Is this déjà vu all over again? I am writing this article on July 1. Who knows what will transpire between now, and when you read this article?
My observations have been that most sectors have enjoyed a reasonably good spring season, but there are cracks appearing in everyone's business. Profit is very elusive, unless meticulously planned well in advance. Job bookings are becoming more difficult to procure, and may only be out a few weeks instead of a few months. Customers are becoming much more price conscious.
The indicators mentioned in the
Globe and Mail
article are beginning to appear in some areas, such as 'consumer confidence is faltering, and there is downward pressure on prices.' These are clear signs of a changing economy. Our industry, I would argue, is NOT recession-proof, as some have suggested.
We all have had to re-adjust our business plan and the way we operate our businesses: cutting costs at every opportunity, tightening inventory control, scrutinizing every line item in detail. We continue to be challenged and re-adjust as we move forward.
Looking into the future, what do we plan for? Recovery? Or, is it re-entry into recessionary mode, or even worse?
The question that resurfaces again is how can LO help you to survive and thrive in this ever-changing economy?
Peter Berger, the great sociologist, said that mankind's most basic fault is that man forgets, and needs constant reminders of the important issues in life. With Peter's support, I would like to repeat to all of you my theme: 'Prosperity through Engagement.'
Quoting my AGM address, "The message I would like to emphasize to our members and prospective members is, the more they become engaged in what our community of LO has to offer, the more successful they will become and the stronger our association will be, especially in these rapidly changing times. The best way to face the challenges of the new economy is to fully embrace Landscape Ontario; its culture, its programs, its network of members and staff, and its sense of community. Now more than ever, the value of membership in Landscape Ontario will be made evident to those who, not just participate, but become fully engaged…
"I propose that we are better positioned to face the challenges of uncertain times if we stand united together with friends, partners and colleagues, than if we stand alone. When we renew our membership, we declare that we believe that we can be more successful with the help of like-minded professionals in our community of Landscape Ontario, than by working alone."
Again, here's my advice to you all:
Enrol
Enrol in our many education offerings to rework your business plan, build your skills in leadership and management, build the technical skills for yourself and your staff to offer quality work and products, start your journey of lifelong education with an end goal in sight. A special educational review committee, competently chaired by Richard Rogers CHT, is revamping our educational offerings to align all the courses and clearly define the pathways to success for owners, managers and employees of member companies. The pathways of lifelong learning will become even clearer next year for you and your staff. I applaud the committee and
staff's efforts.
Network
Network with like-minded business owners in our association. There are so many opportunities to learn and share strategies and information — either at the chapter level or at the sector level, with whichever you feel the most comfortable associating. The value of this is unquestionably the most significant reason to belong to LO. Here is a small personal example: At a recent LO meeting, during the break the topic of the new OHSA
Workplace Violence and Harassment Act
enforcement came up. One of the members generously offered a well thought-out new policy to all those present saying, "We've spent a lot of time on this to cater our policies to our industry. There is no sense in all of us re-inventing the wheel." Our company took the member up on the offer. By adapting their policy to our company, we saved many hours of work and were compliant and on time. That opportunity would not have happened, had we not been engaged in the activities of LO.
Get involved
Get involved with your chapter activities, with your sector group, Canada Blooms, or with our many activities. You will get back what you put in with compound interest!
At last year's Great Lakes Nursery and Landscape Council conference, where the directors and executives of the seven states bordering the Great Lakes and Ontario assembled to share strategies and information, one of the U.S. representatives commented on the fact that the time was right for members to rethink their commitment to their associations. He changed the famous words of past president, John F. Kennedy to, "Ask not what your association can do for you, but rather, what you can do for your association."
There seemed to be consensus from our American counterparts, who were suffering from a much more depressed economy than their Canadian counterparts, that there was a new found need to get involved and reap the benefits of contributing to our associations in some way. This concept, which has precipitated in the depressed economy south of the border, is at the heart of the theme, Prosperity through Engagement.
Let's try to be ahead of the curve and start tomorrow to make our businesses and association stronger through our engagement.
By the way, we have the tools to quickly survey our members to see how people are really doing. Many people I hear from are saying that maintenance is good and construction is down. Garden centres had a good early spring. I am not sure about profitability. Here are the links to two of the surveys. We have decided to split the surveys up into commodity groups, so that the information is more relevant.
Garden centres:
www.surveymonkey.com/s/gardencentresurvey
Growers:
www.surveymonkey.com/s/nurserysurvey
---
Tom Intven may be reached at 519-631-1008, or
tintven@landscapeontario.com
.