November 15, 2011
It's not business as usual
Tom Intven
LO President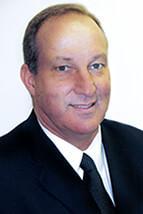 Recently Landscape Ontario, in its continuing effort to help members, hosted business consultant Judith Guido to address leading garden centre owners and managers. Her talk, held at the LO home office, was about how to deal with the changing retail climate.
One of her take-home comments included the three most dangerous words in business today, "Business as usual." She said that due to the recent rapid changes in economics, climate and social media, there is no such thing as business as usual, and that the ability to adapt to change is a key element of success today.
Her advice, while focused on retail, pertains to all of our ten sector group members. The consumer climate, along with the world, is changing faster now than ever before. Change is the biggest fear for many, but those who face it and do adapt to the change, are the successful ones. In Judith's opinion, we all need to get out of our comfort zone — take a real hard look at ourselves and our businesses and develop a plan. I, too, am a firm believer in developing a business plan, executing the plan and then evaluating the plan.
Elements of the plan
Guido explained that the stronger and clearer your brand, the more it will resonate with your customers, who are more likely to come to you with confidence. The most important step in defining your brand is to spend the time canvassing your staff and customers, and evaluating yourself.
Guido had an interesting exercise in respect to brand definition. She asked participants to define their company brand in one word, and then focus all their activities around that one word. This exercise works for all businesses, no matter to which sector you belong. Try it, and see if you can define your business mission in one word.
LO exists to help
Our executive director Tony DiGiovanni defined LO's brand with a single word, help; LO exists to help our members. Your business plan going forward should include a clear definition of your brand. Another big picture dimension of your plan should include understanding the new dynamics of consumer demand.
Today's customer demands are changing and evolving. First, the customer is a she — 88 per cent of buying decisions are made by women. She insists upon transparency, corporate responsibility, the human touch, eco-friendly products and services, loyalty rewards, innovation and an authentic experience. If you are not providing those dynamics, she will not spend her dollars with you.
Another important element in the development of the plan is to survey the market for trends that, in Guido's words, "have traction." In her opinion, these trends include goods and services that are natural, affordable and innovative.
Innovation is key
At the recent Great Lakes Conference, which brings together the governance leaders and directors of the horticultural trades associations in the states that border the Great Lakes, the focus of discussion was on innovation.
The analogy was drawn to the lessons from the movie Moneyball. The movie documents an unconventional way of looking at player recruitment and line-ups based solely on statistics. The approach used by Billy Beane enabled baseball's Oakland Athletics, with the lowest payroll in the league, to become a winning team and earn an all-time record 20-game winning streak in the 2002 season.
The point is that we have to take risks and try new things, and look at our business in unconventional ways, in order to innovate and adapt to survive in these changing times. We have to get out of our comfort zone to be innovative and let our creative juices flow.
Fundamentals still needed
In developing a plan to survive in the new economy, let's not forget the fundamentals of sound business practices as laid out in the Prosperity Partner program. While Guido's presentation focused on adapting our marketing plan to today's customer and business climate, it's essential to review how change affects the other Pillars of Prosperity:
The Financial Component
Watch your costs, set a budget and stick to it. The basics of sound financial management do NOT change. Pay your bills on time and stay within your budgets. Changing times may mean you need to visit your budget more than once per year.
The Operational Component
Keep training and retraining your staff, continue to invest in your equipment, improve efficiency and strive toward lean management.
Leadership
An important part of the leadership piece is to be an innovator. Ensure that you do what is needed to get your creative juices going, whatever that is for you. Be open-minded, especially to your staff's ideas. Focus on creating an environment of excellence and innovation for all your staff.
Sales
Focus your marketing campaign on over the top personalized service. Know your customers and tailor your plan to their needs. Today's consumer expects excellence in service. In order to succeed, we need to not just meet, but exceed, customer expectations. This means attention to the little things that mean so much, the extra phone call, personal touches, and focus on detail specific to the client. Pay attention here and you will have a Customer for Life.
My final contribution to the elements of your business plan is the most difficult to execute in today's economy, and that is to stay optimistic and be positive. The longer I am in business, the longer I appreciate the power of positive thinking to determine one's success not only in business, but in all aspects of life.
---
Tom Intven may be reached at 519-631-1008, or
tintven@landscapeontario.com
.