January 15, 2013
Tony DiGiovanni CHT
LO Executive Director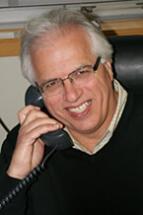 Can you believe it's 2013? Landscape Ontario turns 40 this year.
I have been executive director for 24 of those years. It seems like yesterday that Neil Vanderkruk called me out of the blue to see if I might like to work at Landscape Ontario. At that time, I was coordinator of the Landscape Technology Program at Humber College. I will always be grateful to Dean Carl Erickson, who gave me a year off to try the new job, risk free.
Many things have changed since I began. We were in a small condominium office in Mississauga that we sold for $100,000, and then moved to a 46-acre site in Milton that we purchased for $1.23-million. It is now worth at least $350,000 per acre.
We went from a $500,000 budget to a $5-million one, without substantially raising dues. (In fact it's been many years since we raised dues.) We went from five staff members to 24. We jumped from 500 members to over 2,000. We have become one of the largest and busiest horticultural associations in the world, offering hundreds of programs and activities. We organize one of the largest trade shows and publish the best magazines. We founded the second largest horticultural consumer show in North America (Canada Blooms). We deliver one of the most extensive professional development programs anywhere.
The industry and association have experienced a huge amount of change since the association started in 1973. Although we have come a long way, it is impossible to complete the job of improving and advancing an industry. We have a long way to go.
Challenges and opportunities meet all of us by the hour as the pace of change keeps accelerating. Something that won't change, however, is our purpose, our principles and our values. Recently a garden communicator asked me to outline why the association exists. Here is how I responded.
The purpose and mission of Landscape Ontario is simple. It has three aspects:
We are a community for mutual benefit and improvement. This is our heart. The ideal member joins because he/she understands that even in the competitive atmosphere of independent business, there are huge personal, social, business, spiritual and legacy benefits available by collaborating, sharing and contributing. Humans are not meant to be alone. We are interdependent. We are social. Here is my favourite (and often repeated) example of this concept: I was sitting at a Garden Centre Sector Group meeting a number of years ago, when one of the members was freely sharing information that could have given him a competitive advantage. I asked him later why he was motivated to do so. He replied that the math was in his favour. There were 12 garden centre owners around the table. If each shared one good idea, they would all receive 11 ideas in return.
From an industry perspective we exist to grow a prosperous, professional, ethical, recognized and valued industry. All of our activities fit under those broad categories. I find it inspiring to work at such a noble task. I know many of you do to.
From a public perspective, we exist to raise awareness for the economic, environmental, social, lifestyle, recreational, spiritual, tourism and community pride benefits of horticulture, plants, gardens and green infrastructure.
In 40 years, we have become one of the most successful horticultural associations in the world, because we have been able to attract an amazing contribution-oriented membership.
Your staff at Landscape Ontario wish you a healthy and prosperous 2013 and beyond. Thank you for helping to improve and advance the horticultural industry.
---
Tony DiGiovanni may be reached at
tony@landscapeontario.com
.