April 15, 2013
Journey into wonderful, not-so-scary world of Twitter
By Helen Hassard
Membership and Chapter Coordinator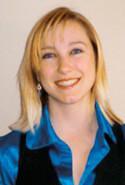 I've recently joined Twitter and I've got to say, while I may be late to the party, I've been having a great time. Before I got involved with Twitter, I simply ignored it, as I'm sure is the case for many of you.
I can't say it's for everyone. Since its inception in 2006, Twitter has quickly grown in popularity. According to Internet sources, the social media site has 72 million active member accounts (as in members who post multiple tweets daily).
So this winter, I decided to take the plunge and started our
@LOMembership
account; for those of you who don't speak Twitter, the @ symbol is used to identify a person's account. If I was writing a tweet and wanted to shout out to
Landscape Ontario
magazine in the hopes that they would find my tweet interesting enough to retweet, I would write "
@LoassocMag
" in the 140 characters that make up a tweet. And if I wanted to suck up to my boss, I would type, "
@denisflanagan
I saw you on TV yesterday, here's a clip of you giving fabulous gardening advice."
The main thing I learned from joining Twitter was that 140 characters can be a powerful thing. It instantly links me with interesting articles, upcoming events, funny videos and generally just making me feel as though I'm getting to know someone on the human level.
The more information you give Twitter about your interests (information you provide by following certain types of people), the more it will customize the news for your tastes. For example, I follow mainly members and people in the green industry. The news articles on my list this morning included a Globe and Mail article about investing in Toronto's parks, an article from Environmental Canada about reducing risks to migratory birds and a design article about the use of LED lights. All this takes only five to 10 minutes on average to scan tweets from the people I follow. Twitter has easily become the most efficient and best time management social media tool I've used.
Joining Twitter was a somewhat intimidating process. My initial thoughts were, "Who wants to hear what I have to say?" and "What do all those symbols mean?" or "What if I don't have time to tweet very often?" So if those same fears are preventing you from trying it out, let me tell you that, 1. If you stay true to your passion and tweet things of interest, avoiding talking about things like what you ate for lunch than you'll find followers with common interests. 2. I've already explained the @ symbol so the only other thing to know is #. This basically is a connecting tool, so if I wrote
#Gardening
it would become a link to view what other people who wrote
#Gardening
have to say. If I've lost you here don't worry, it's somewhat intuitive once you try it out, and you can always Google a proper explanation. 3. It doesn't matter how often you tweet (although in my personal opinion tweeting every hour is too much).
Hopefully, I've alleviated your fears and given you reason to try it out. If you'd like to stay in touch with the LO staff, see list below.
---
Helen Hassard may be contacted at 1-800-265-5656, ext. 354, or by email to
helen@landscapeontario.com