July 15, 2013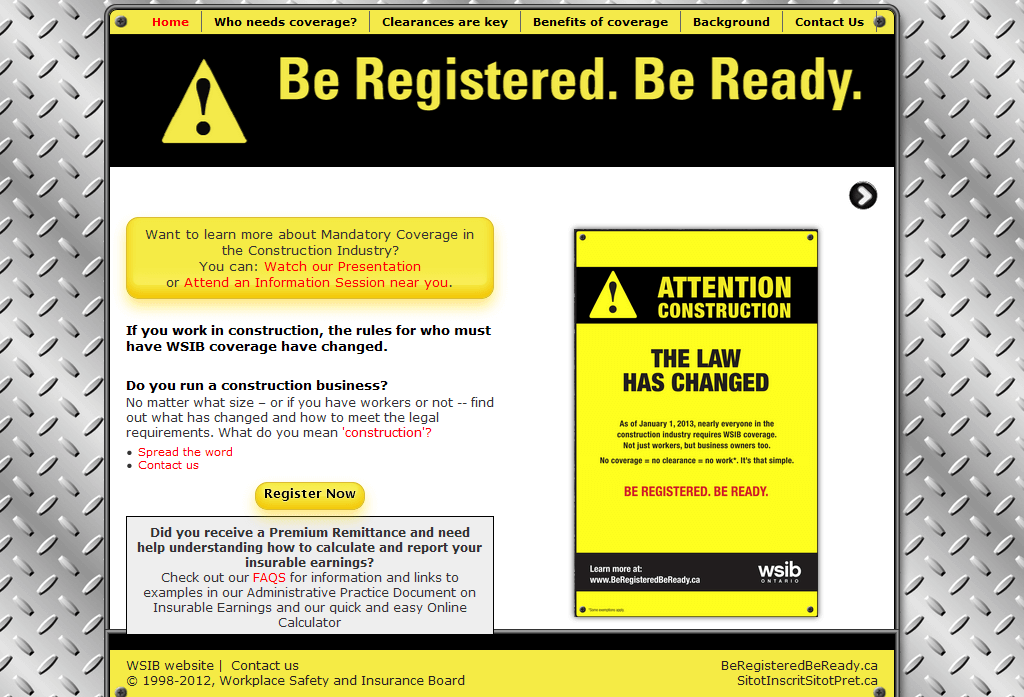 Know your independent contractor status with WSIB
By Sally Harvey CLT, CLP
Manager Education and Labour Development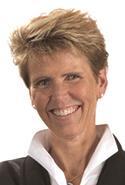 As you know, last January the WSIB introduced mandatory coverage for independent construction contractors within Bill 119. Many landscape contractors thought that it did not affect them because of 'construction' in the title. But indeed, it does affect many of us who undertake Class G work.
Class G includes landscape companies that provide any of the following services which fall under the 700 series, including, landscape lighting (704), irrigation/sprinkler systems (707), road building and excavating (711), masonry(741), form work and demolition (748), which includes: excavating and grading, asphalt paving, fencing and deck installation, swimming pool installation, masonry and stonework and pre-cast concrete installation except residential); finishing of concrete slabs for patios, private walkways and driveways.
To figure out whether your business may be included, go to:
http://bit.ly/11numOL
.
Further, it also covers independent operators. An independent operator is defined as, "A person who carries on an industry included in Schedule 1 or Schedule 2 and who does not employ any workers for that purpose."
The changes include not just independent operators, but also sole proprietors, partners in a partnership and executive officers in a corporation working in any of the above construction activities, as they too must have WSIB coverage. Corporations and partnerships already registered with the WSIB must begin to report earnings of the executive officers and partners and pay premiums according to the rate group classifications, starting January 2013.
This change could affect landscape or pool companies that use an independent contract to do portions of the work within the contract that are classified as construction activities. If you as a landscape company are using independent contractors to do work classified in Class G, as of January 2013, you must make sure they are registered with WSIB by requesting a clearance certificate prior to starting work. Otherwise, you may become liable for any unpaid premiums and/or injuries. Also, make sure that the certificates are up-to-date until all work is completed. They are now available online for you to manage this efficiently. Go to
http://bit.ly/11nusWT
.
Remember, companies hiring contractors are liable under the
Occupational Health and Safety Act
for ensuring the contractor performs work safely while in the workplace.
Go to
www.wsib.on.ca
and enter 'Employer Classification Manual' in the search field. Landscape companies are typically registered in rate group 190 under 'Class C: Other Primary Industries.' Business activities included within a landscape contract might include purchasing nursery stock for planting on site, installing interlocking brick in patios and walks and installation of exterior lighting facilities, when performed as part of a residential landscaping contract. Also included are the installation of curbstones (domestic only), interlocking brick or stone walkways, driveways, or patios; ornamental ponds, pre-cast concrete stairs (domestic only), retaining walls (domestic only) and sod.
Commercial contracts would classify these activities under Class G: Construction.
What does it mean for the contractor that provides fences, decks and pergolas and gazebos as part of a residential landscape project and who is presently classified under rate group 190? It means nothing, provided those projects are always connected to a landscape project/proposal. Even if a project is added to another project, make sure that the addenda, change order or quotation title reads: 'Landscape' project. For pools, irrigation, line voltage lighting and masonry, this will not work. The WSIB classifies those activities within the Class G – 700.
In closing, my words of wisdom are to ensure that your websites communicate the same message. Make sure that your photos include wood projects that are part of a 'landscape project' and not stand alone photos of a deck or wood structure. Websites could initiate unnecessary curiosity on behalf of the WSIB. Make sure your marketing tools align with these visuals.
Detailed information about mandatory coverage (including exemptions), and rate group descriptions are available at
www.BeRegisteredBeReady.ca
. Everything you need to know about the new law and how it affects you is there. If you have questions you can't find answers to on the website, or have questions about classification or clearances, call WSIB at 1-800-387-0750, or 416-344-100, Mondays to Fridays, 7:30 a.m. to 5 p.m.
---
Contact Sally Harvey at

sharvey

@landscapeontario.com