March 1, 2018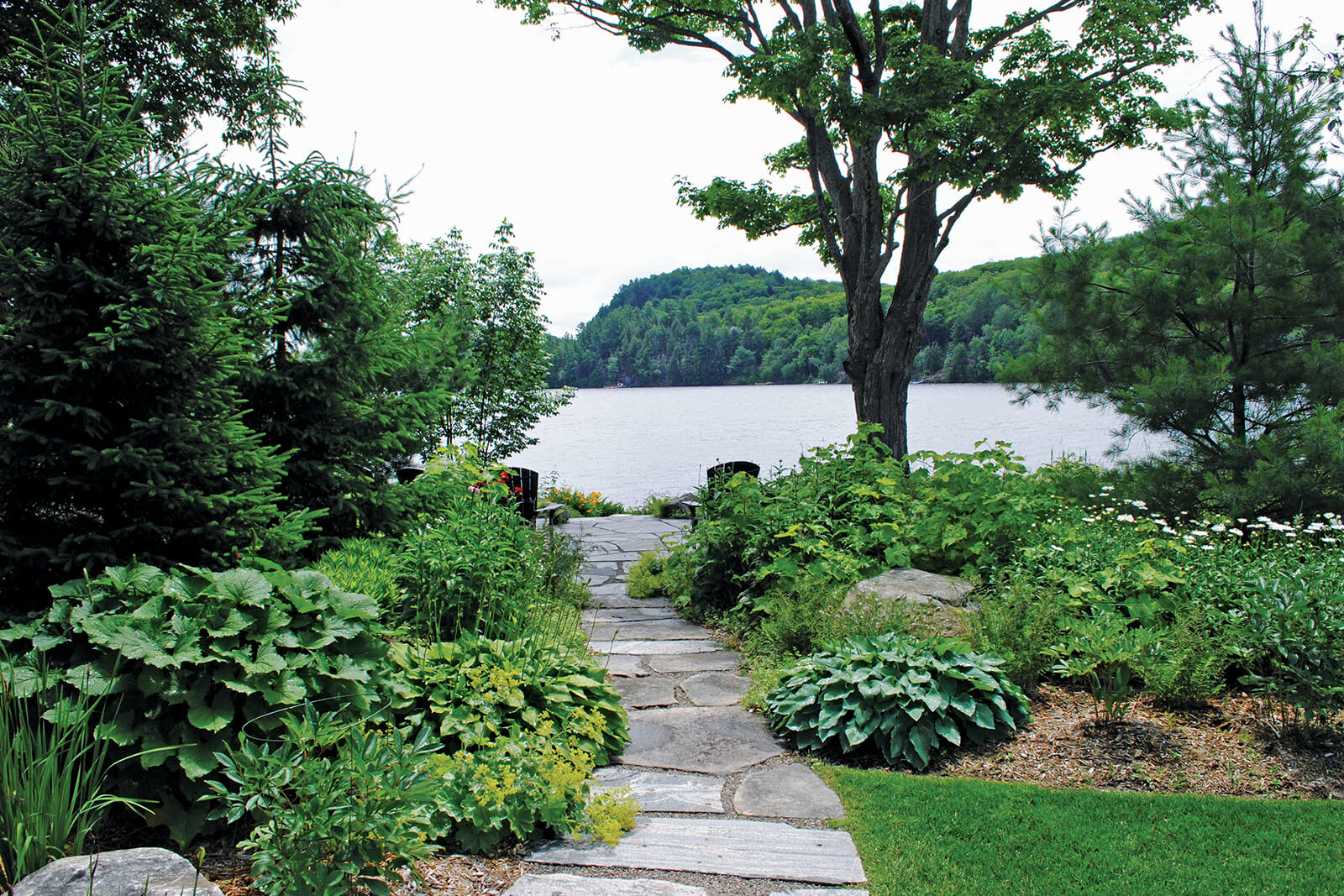 It began as a blank canvas, an opportunity to create a family home and landscape overlooking Fairy Lake in Huntsville, Ont. The homeowners, a professional couple with four adult daughters, had their eyes on the property for years. In fact, they lived across the street.

When the home came up for sale, they decided to take on the challenge of a rebuild, with an arts and crafts-style home in their sights and a naturalized, yet clean and elegant landscape as the focal point.

"We wanted a landscape design that would complement the natural environment," the homeowner explained.

Landscape architect Shawn Gallaugher, Shawn Gallaugher Design, Aurora, Ont., and landscape contractor Jeremy Feensta, owner of Floristerra Greenhouses and Landscape Centre, Elmira, Ont., collaborated on the project, which took several phases and four years to complete. There were significant challenges, including stipulations from the Ministry of the Environment to protect the fish habitat along the shoreline. Natural granite boulders were brought in and placed along the edge of the water to mitigate erosion, and native vegetation was utilized to filter water runoff.

"We feel very fortunate to have built a relationship with Shawn and Jeremy," the homeowner said. "They were able to tap into what we were looking for as a family, and they have created a landscape that is just going to get better and better as it matures."

Mass native plantings, natural granite flagstone walkways and exotic hardwoods are featured throughout the sprawling landscape, making it a truly unique, personalized space. The gorgeous property is a testament to the possibilities when Landscape Ontario professionals collaborate to bring a homeowner's vision to life.

Photography contributed by Jessica Campbell.