May 6, 2020
Landscape Ontario is here for you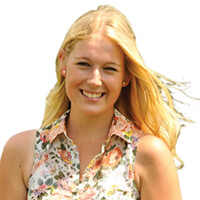 With everything going on in the world, I find myself feeling incredibly thankful for Landscape Ontario. I am thankful that LO allows staff to work from home and to have the resources to be able to do this. I am thankful that our horses live in the backyard so we can continue to care for them when boarding facilities in Ontario have had to close their doors to horse owners. And most of all, I am thankful for this sense of security that we all take for granted at one time or another, but that becomes so real in times like these.
I am also thankful that this unprecedented situation has given us all the opportunity to rise to the occasion and change the way we do things. When things go back to normal, or maybe a new normal, we will have new tools and resources to streamline our operations that we may not have explored had it not been for this situation. Landscape Ontario has made information more accessible than ever for members through the COVID-19 resource hub on HortTrades.com, as well as offering our first-ever webinars which have been incredibly successful. Town hall-style discussions with our COVID-19 Task Force, business coaches and other professionals have hosted webinars as well. Chapter boards are meeting via Zoom and Google Hangouts to plan for education meetings this fall (which may also be digital). As an association, we are using technology like never before. It is new, it is scary and it is exciting. Thank you to the members who have embraced and supported these changes.
Over the past few weeks, the Landscape Ontario team has been making phone calls to all members to check-in and see how they are doing. If you haven't yet heard from us, we will be calling soon. We appreciate how difficult this situation is for business owners and your staff. We want you to know that we are here for you as an association. It has been wonderful getting to chat to members across the province to see how everyone is handling this situation.
Members have been getting involved in their communities, delivering meals for those in isolation, producing hanging baskets for front-line health care workers, and giving back despite the uncertainty of the world. Thank you for sharing these stories with us, they make the world seem brighter!
The biggest question we are being asked is if your business is included under the essential workplaces list released by the province. The list is difficult to interpret, and many business owners are looking for clarity on how to continue operations (if they are allowed to) and what direction they can give to staff. We understand these are incredibly difficult and unprecedented times. This is a steep learning curve that we are all navigating. If you have questions about operating in this current climate, or about the many support programs available to you, your company and your staff, then please visit the resource hub at
HortTrades.com/covid-19-resources
or give us a call.
In these difficult times it is important to take stock of the blessings we have and the community we are lucky to be a part of. The support that members have shown each other during this pandemic is incredible. The LO family is rallying together to navigate these uncharted waters and figure out how to operate in this climate of uncertainty. Your association remains here for you. Together we will get through this.
Stay safe, stay healthy and take care.
---