July 4, 2022
Landscape Ontario is working for you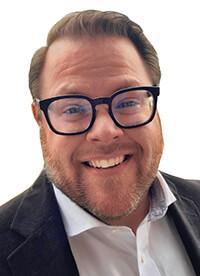 The past few months have been filled with lots of important work. One of the things I love about Landscape Ontario (there really are way too many reasons to count) is that there is never a shortage of important work to be done. Our show team is fully engaged in putting together a spectacular Congress trade show and conference (in-person) for January 2023. Our membership team has built out and is executing on a wide-scale recruitment strategy. Our communications team continues to keep you informed of all of the goings on within our vast community. Both the GROW and Apprenticeship teams are focused on industry workforce development as our top strategic priority. The entirety of the LO engine is firing on all cylinders!
Here is what we have been up to over the last few months:
Agricultural development charges in Niagara Region
Recently, we learned the Niagara Regional Council had commissioned a report that included several recommendations for economic development in the region. LO's nursery growers technical analyst, Jeanine West, discovered this report included the removal of the exemption for development charges for agricultural structures — and that those development charges would be classified as commercial. Landscape Ontario and many other agricultural focused associations in the Niagara region took action and collectively presented to the council why this was a monumental mistake. Together, we were able to convince the council not to go down this path. There is still more work to do, and we are on it.
Employment Insurance reform
Landscape Ontario has been invited to contribute to the EI Commission's feedback roundtable to reform and modernize Employment Insurance. We are in phase two of consultations and one of the main issues we are talking about is how the seasonality of our respective sectors doesn't align with the current EI model. The EI Commission has been receptive to our recommendations. More updates to come.
Building a workforce through LO's GROW program
The LO GROW program is in full swing recruiting passionate individuals to train and match with employers in landscape horticulture. I have personally spoken with some recruits in the program who have shared amazing stories about how this program is significantly improving their life. Not only are we working on the top priority for the entirety of landscape horticulture trades, but we are also changing the lives of those we're attracting. In the Hamilton, Wellington/Waterloo, and Toronto regions, we are running training cohorts through the summer and fall. If your business serves those areas and you want access to trained employees who are ready and willing to work, now is the time to connect with us.
HR Hotline coming soon!
We have been working with EIO Solutions since the beginning of the year to bring members outsourced HR services. The response so far has been fantastic. We are expanding our connection with EIO Solutions to offer the entire Landscape Ontario community access to a free HR Hotline. This hotline will be open seven days a week from 7 a.m. to 7 p.m. You'll be able to call, text, instant message, and email all of your HR related questions. This free service will be available to every member of Landscape Ontario. Stay tuned for more details.
Remembering trail blazers
On July 20, Landscape Ontario will host a legacy tree planting event to honour nine industry pioneers. At the front of the Landscape Ontario grounds we have a legacy grove where memorial trees are planted. We have been in touch with the families of those who will be honoured and they have selected their favourite tree to be planted. This tree planting ceremony will take place at 11 a.m. that day, followed by lunch and the Landscape Ontario provincial board of directors meeting at 1 p.m.
Tony DiGiovanni's retirement celebration
Tony hates the word "retirement" and honestly, I don't think he'll be able to sit idle for long. I know he'll be very involved in many Landscape Ontario related initiatives. We will celebrate his decades of contribution on August 18. We would love for you to join us to help him celebrate the next chapter in his journey.
With many more things in various stages of planning, it finally feels like things are getting back to normal, whatever that means. The staff teams are working in a hybrid environment, working a few days in the office and a few days at home each week. This gives everyone the flexibility they need to balance work and life — a reality of today's workforce. But we are in the office more and more. If you're in the neighbourhood, drop by, stroll around the ever-inspiring trial gardens, and have a coffee with us. We would love to see you!
---