January 12, 2022
Landscape Ontario supports employee recruitment and retention efforts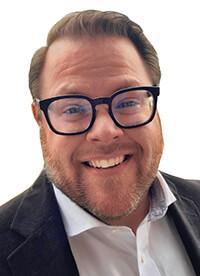 It's no secret that across the trade, everyone is dealing with the issue of not having enough people to do the work. This has been a perennial challenge now exacerbated by the historic demand on landscape services as a result of people being home through the pandemic and wanting to enhance their outdoor living spaces. Lower enrolment in landscape programs and less people entering the trade in general is compounding this now critical challenge.
Landscape Ontario has been working tirelessly on this issue, seeking guidance and direction while putting significant resources to move the needle — through our great work with the GROW program, immense work through Apprenticeship, advocacy for Temporary Foreign Workers, employee health care benefits, and now an outsourced HR service.
To get good, long-term employees, it's important to offer employee health benefits. As job seekers look at potential opportunities, they will look to see what the total compensation package looks like. For those employers who aren't offering employee health benefits, you just might be skipped over. The job market in virtually all sectors has morphed to favour job seekers. To stand out as a top tier employer it's foundational to offer employee health benefits.
Then of course it's important to have an employee health benefit program as a way to retain the great people you already have on your team. Offering a traditional health benefits package sets the foundation as an organization that cares about its peoples' health and welfare, but there's other available options that a segment of your team may find more appealing such as a health spending account. These are pools of funds that employees can access for things connected to health and well-being: like a gym membership, buying a bike, or yoga classes. You set the criteria around what the health spending account can be accessed for. For your younger team members, this may be more appealing than a traditional health benefits plan.
Landscape Ontario offers an excellent employee health benefit program through the CNLA HortProtect program, offered by People Corporation. If you haven't met Pamela Cooze at People Corporation, you need to. She will put together an employee health benefit plan that will fit your company, big or small, and it's accessible to everyone within the Landscape Ontario community. Gone are the days of cookie cutter employee benefits plans.
Get in touch with Pamela via 905-470-9840, ext. 5211 or
pamela.cooze@peoplecorporation.com
.
We have recently partnered with EIO Solutions to offer outsourced HR services to the LO community. For smaller member companies, it's difficult to stay on top of the latest developments in employment law, payroll, recruiting, and retention. EIO stands for Employee Investment Optimization. It's a management science that lets you control employee costs, reduce waste, and reinvest the savings to address things like recruiting, engagement, and retention.
The first (and most important) step in the EIO process is understanding your current strengths, weaknesses, and opportunities through an EIO Health Check, which includes:
A 60-Point EIO Audit+Scorecard that will reveal current and hidden costs and liabilities.
A Leadership Team Behavioural Assessment that will profile the right people to hire.
An EIO Action Plan to address your most pressing needs and kick off your optimization journey.
Building a more productive and dependable workforce with a free 1:1 EIO Health Check from EIO Solutions can be the start of significantly improving your organization's culture. If you're ready to start the process, get in touch with Frank Buonpensiero via 1-855-440-3993, option 1, or
landscapeontario@eiosolutions.com
.
Two fantastic ways to level up your profile and organizational culture of caring for the health and well-being of your people, two incredible organizations that can help you get to where you want to be. It's more important now than ever to be focused on the health and well-being of your people. That sentiment, threaded through your company will attract good people who will want to work for you for years to come.
---