August 15, 2013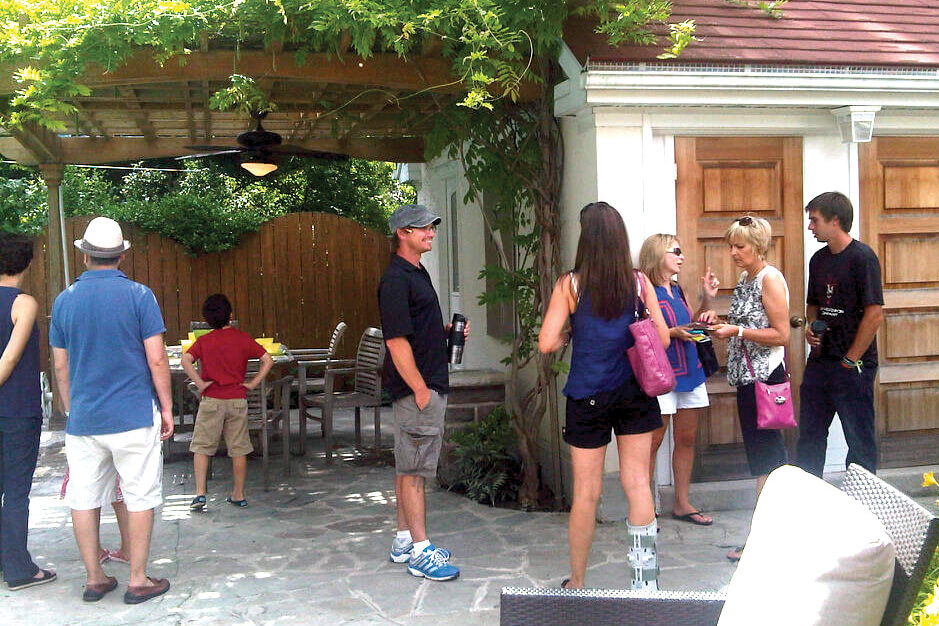 Landscapes of Excellence Tour wows visitors in London
Six London Chapter members had a great opportunity to show off their skills at the July 13th Landscapes of Excellence Tour.

Blessed with a hot and sunny day, the public saw a mixture of landscape features that included water features, pools, built-in barbecues, patios, walkways and pergolas surrounded by lots of beautiful plantings and gardens.

Chapter president Jarrett Woodard of Grand River Brick and Stone said, "We had a decent turnout and the attendees were treated to a great day. Each garden had its own unique feel and attributes."

Woodward noted that all the gardens were professionally installed. "As you would expect, they were top notch."

LO's Denis Flanagan was on site at one of the gardens, along with the Master Gardeners to answer gardening questions from the public.

The six Chapter members displaying their work included Jay McKinnon Company of Strathroy and PGS Landscape, Advance Landscaping, Tender Lawn Care, Tydan Landscape Design and Kimmick Landscaping, all of London.

Proceeds from the event will go to London Chapter community projects and the Veterans Memorial Parkway.