September 2, 2019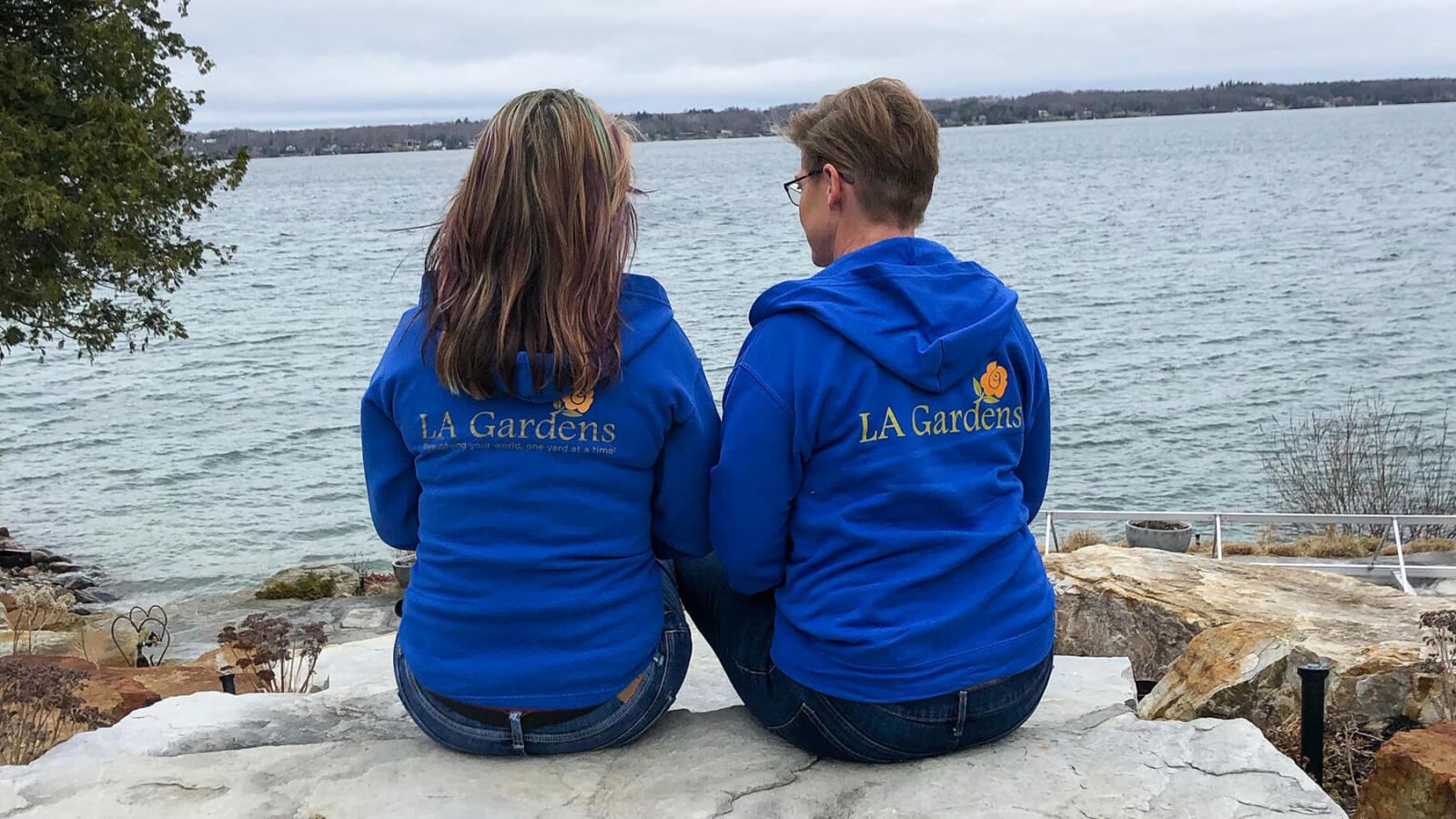 Laurie-Ann Stuart finds her true calling
By Kelli M. Maddocks
Life can be funny sometimes. One day you're in school studying, the next you're a journalist on a popular classic rock radio station, and only then do you find your true calling. For Laurie-Ann Stuart, owner of LA Gardens in Barrie, Ont., that true calling came in the form of a simple request for help.
Born and raised on a farm in southern Ontario, Laurie-Ann's gardening career began as a little girl, gardening alongside her grandmother and parents. "I did come by my love of gardens naturally, however it was never a career aspiration," says Laurie-Ann. "It wasn't until I was asked to work on a friend's garden that my skills were noticed, and soon I was getting regular inquiries about helping out with other garden and landscape projects."
Once she knew this was going to be a long-term profession choice, Laurie-Ann attended and graduated from the Horticultural Technician Program at Humber College, with top marks in the soft-scaping disciplines.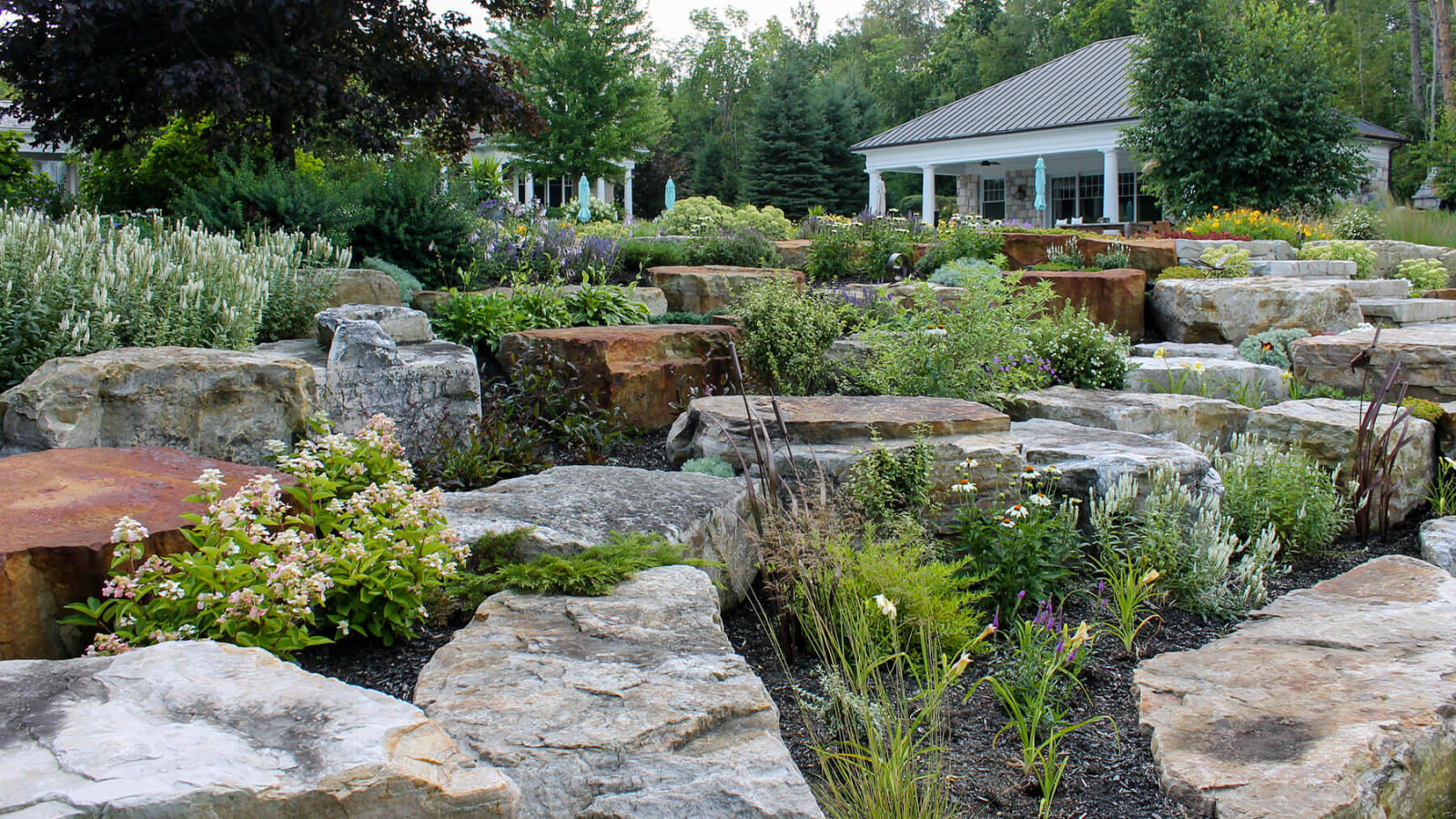 Business strategies
When asked about how she set out to build and grow her business, she had several strategies to share. "First of all, don't try to be everything to everyone. Find one thing that makes you happy, focus on it, and do it with purpose," she says. Good advice, considering gardening is the focus of what LA Gardens is all about. "We listen to their needs and create beautiful gardens that reflect our customer lifestyles. We intend to do this with integrity, commitment, and a dedication to making the world a more beautiful place, one garden at a time," Stuart says.
Another key strategy Laurie-Ann shares is the need to capitalize on the opportunities that government grants can bring to a small business. "There are many different ways to get a small business up and running," Laurie-Ann explains, "they are well worth the investigation, and where you can, definitely take advantage of them."
The team at LA Gardens prides themselves on maintaining very high standards for a client base that is very particular about the work being performed. This is achieved in part by asking questions, forming relationships, and getting to know what each client's garden means to them.
---
Know your clients
A key principle of Laurie-Ann's success is to "know your client base." For LA Gardens, high-end clientele is the demographic they've chosen to work with. "Our clients are particular about the work we do for them, just as we are particular in choosing who we work with," says Laurie-Ann.
LA Gardens prides itself on cultivating relationships, and mission-based on getting to know what their gardens truly mean to their clients. Then they embark on creating that vision utilizing sound horticultural techniques.
Their mantra is "know your client," and each and every project they undertake becomes unique and special. Each design is individual, and a technique used in one landscape may not necessarily work in another. By walking, talking, and asking the right questions, LA Gardens understands exactly what each client wants for their landscape.
When it comes to the staff at LA Gardens, Laurie-Ann settles for nothing but the best. "I have great people around me, and my general manager, Jen Raedts, is exactly that. She understands what needs to be done week-to-week, and will make sure the plants are treated with the utmost care and respect. Jen pays a lot of attention to the safety of all of our staff members, and ensures a safe and friendly work environment. However, Jen's greatest asset to LA Gardens is her amazing ability to work with colour and texture."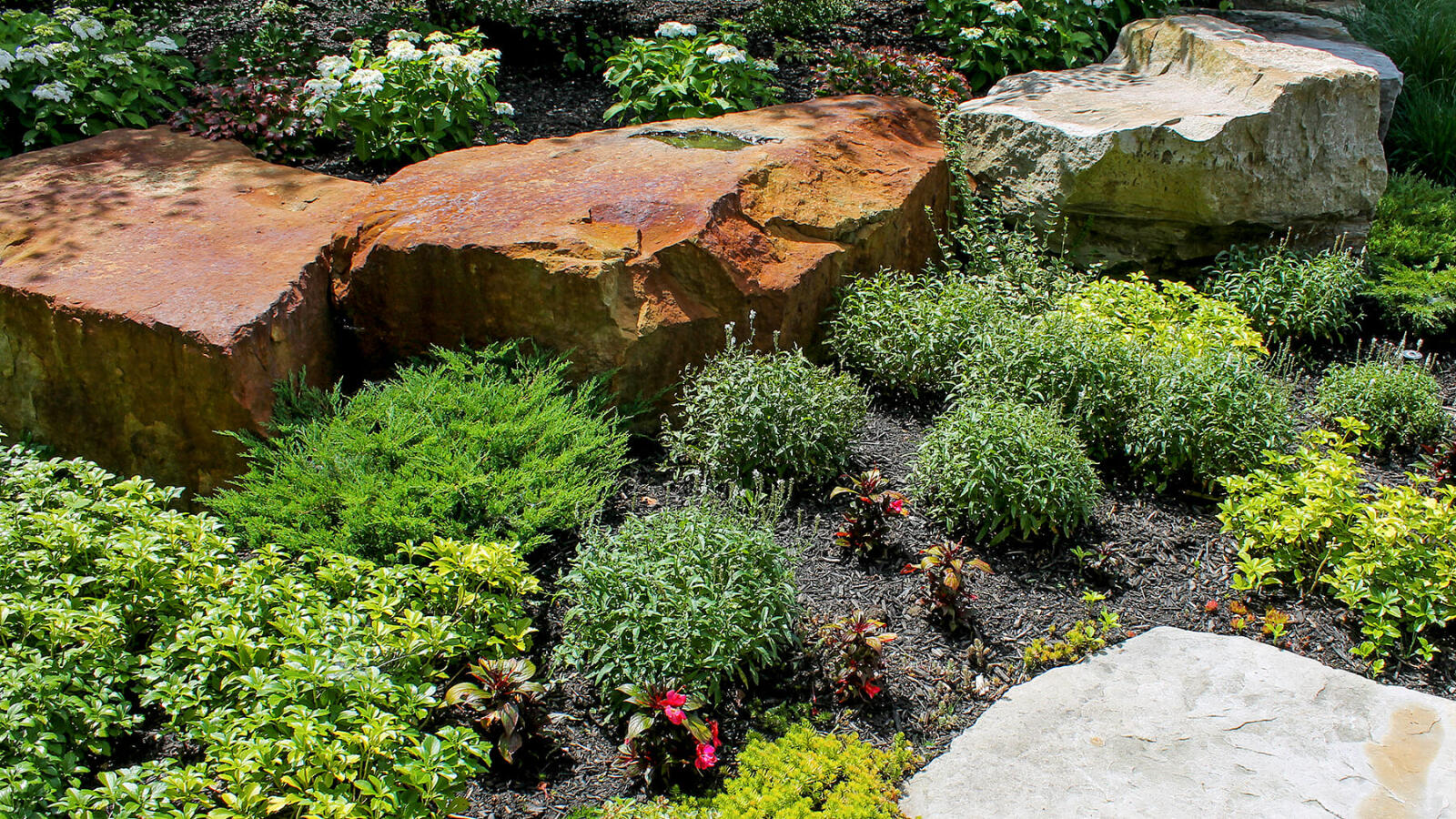 Part of a larger community
Laurie-Ann's partnership with Landscape Ontario has also been a large part of her growth and success. "The networking opportunities within Landscape Ontario are priceless," she says.
"Beyond the fact that there are many events, as well as training, recruiting, and development programs, it's the 'knowledge sharing' amongst members that have been instrumental. You have access to so many smart professionals, that when you come across an issue, need advice, or even just someone to listen, Landscape Ontario and its members are always there."
Laurie-Ann is a volunteer on the association's Georgian Lakelands Chapter board, currently serving as its president. Her sincere enthusiasm toward "everything landscape," and particularly within the Landscape Ontario organization, is infectious. She speaks with exuberance and passion, lending her awesome talent, skills, and training to the ever-growing membership within Ontario's landscape community.