January 15, 2013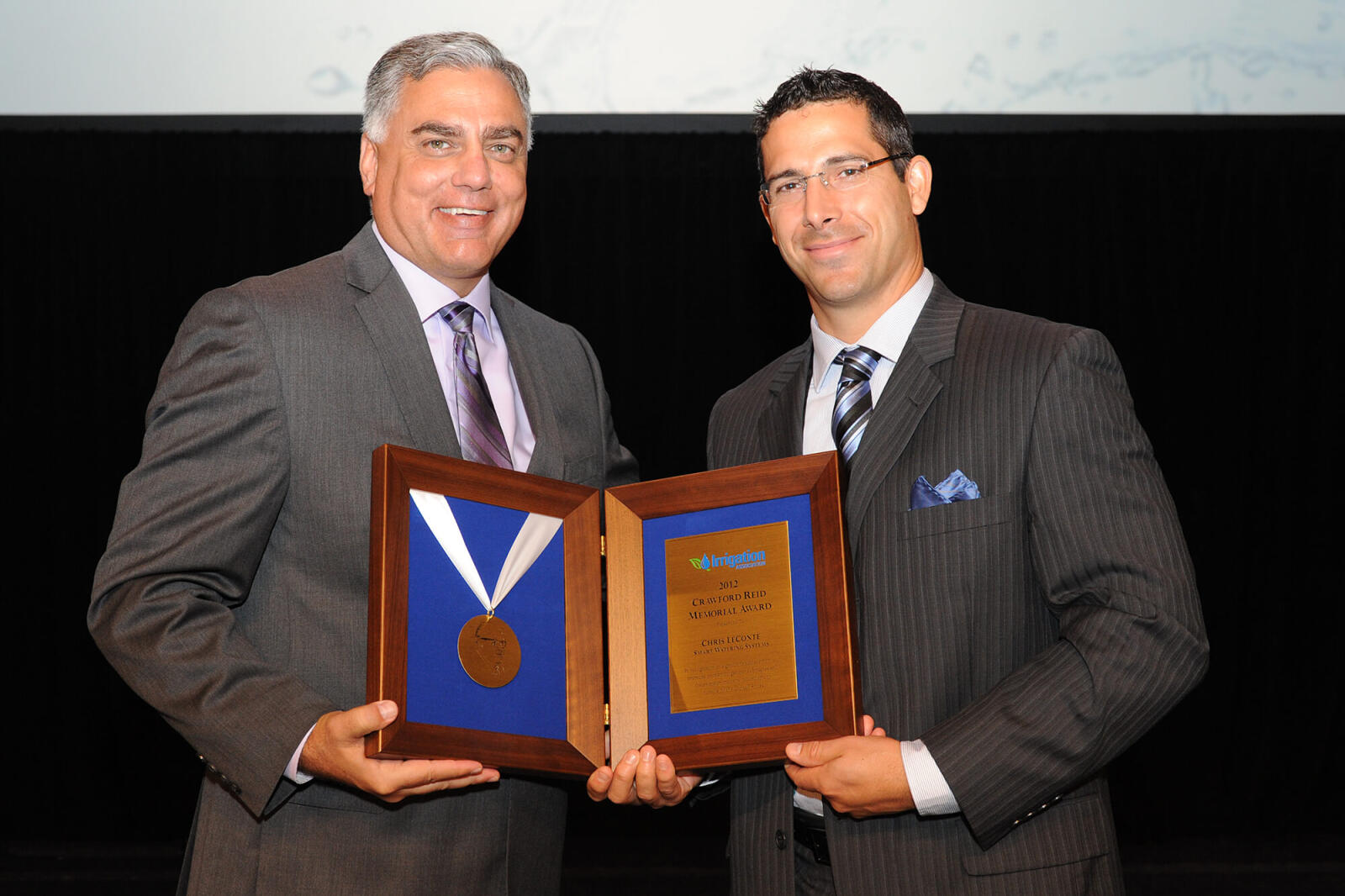 Le Conte receives irrigation award
LO's Irrigation Sector Group past chair Chris Le Conte of Smart Watering Systems in Milton, has been awarded the Crawford Reid Memorial Award.

The award, presented by the Irrigation Association (IA), honours individuals who have significantly advanced both the irrigation industry and proper irrigation techniques and procedures outside of the U.S. The award is named after Canadian Crawford Reid, the second president of the Irrigation Association.

An IA press release states, "It was less than ten years ago that LeConte, recognized a gap between property owners who needed water-saving solutions and irrigation contractors who often didn't prioritize efficiency. He says he set out to convince irrigation contractors of the latest and greatest water saving products."

In announcing the award, Le Conte is quoted, "About two years ago, I just started to get really upset that people weren't trying to be as efficient as possible. We're using treated drinking water on our lawns – and in many cases it's spraying onto sidewalks and parking lots. The least we can do is irrigate efficiently. Basically, I became passionate about saving water."

Le Conte received his award at the Irrigation Show held on Nov. 4 to 5 in Orlando, Fla.