September 15, 2011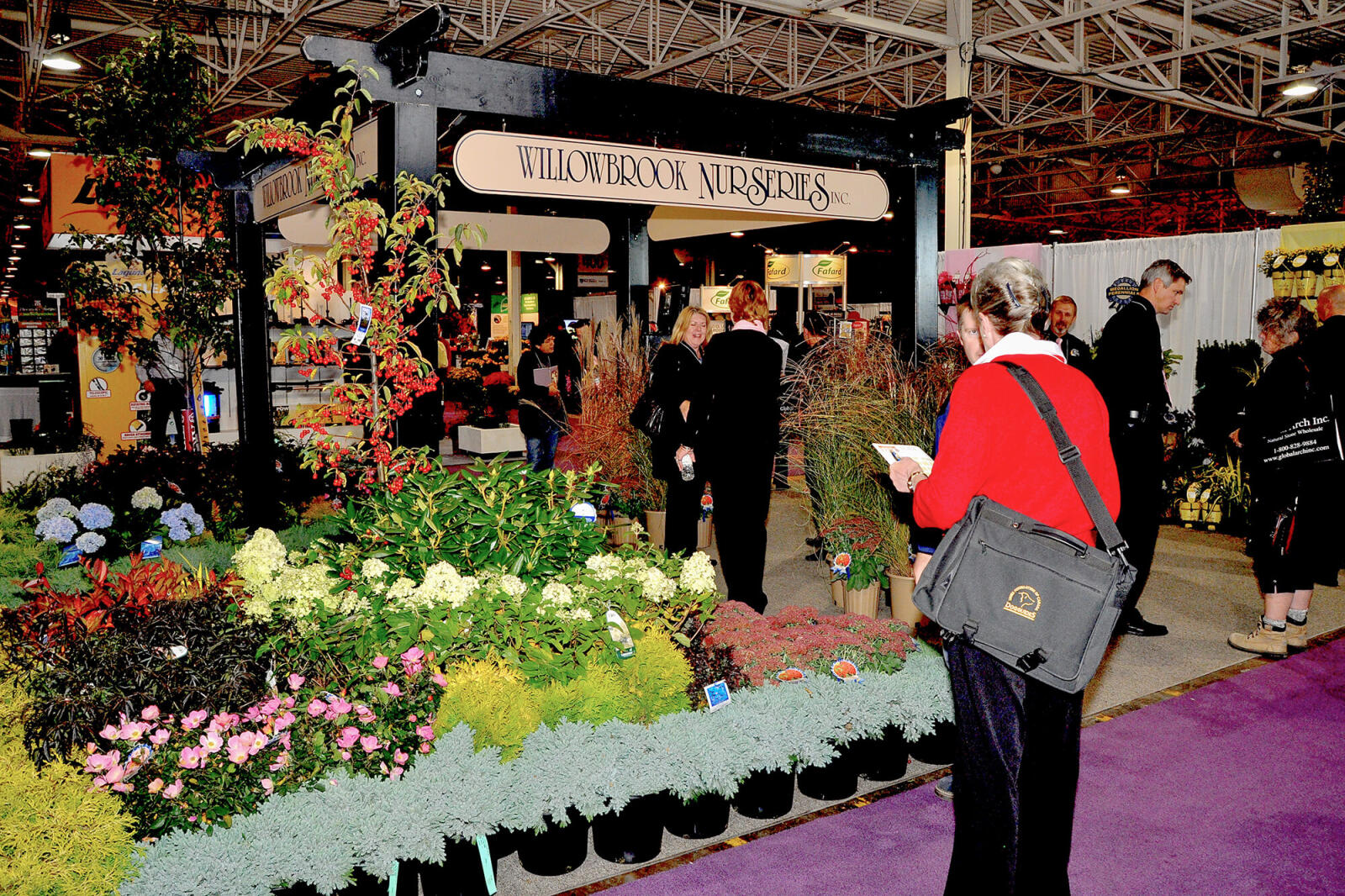 Learn and grow at Expo 2011
For the past few years and through the efforts of Landscape Ontario's volunteer show committee members and staff, Expo 2011 has strengthened its position as Canada's leading show for the garden and floral industry.
Now entering a second decade of success, Expo on Oct. 19 and 20 this year, is housed in the brand new, state-of-the-art Toronto Congress Centre.

Professional development
In collaboration with numerous industry associations and organizations, the show provides learning opportunities and professional development. Many of the conferences focus on those with a passion for gardening, floral design, retail and other green initiatives.
Kristen McIntyre, who has taken on a new role as conference and event coordinator, says, "Every business owner and retail employee can benefit from furthering their knowledge base and keeping current in their chosen profession."
There are some exciting opportunities to boost your retail professionalism. Best of all, they are reasonably priced, so that you can't afford to leave your team at the store or office.
Here's a rundown on what is being offered:
Taking a Good Garden and Making it GREAT
with Karl Stensson of Sheridan Nurseries. Hosted by the Garden Centre Sector Group on Wed., Oct. 19 at 7:30 a.m.
Living Walls at Longwood Gardens
presented by Dr. Casey Sclar and Lorrie Baird, Longwood Gardens, on Wed., Oct. 19 at 1 p.m., hosted by Landscape Ontario's Interior Plantscape Sector Group.
Are You Hooked-Up?
is a technology seminar, open to everyone and hosted by Flowers Canada (Retail). Ryan Freeman of Strider Search Marketing is the speaker on Wed., Oct. 19 at 4 p.m.
The landscape designers will host the breakfast session,
Close More Business and Have Happy Clients
, with Rory Sheehan of Positive Strategies. It will start at 8 a.m. on Thurs., Oct. 20.
Plus, there will be live interactive demonstrations,
Create Excitement with Your Window Display
. Retail designers will create window displays for all four seasons. Suzy Caiger of Ada's Flowers will coordinate the demonstrations on Wed., Oct. 19, at 11:30 a.m. and 3:30 p.m., and again on Thurs. at 11:30 a.m.
Award ceremonies
Everyone in the industry is invited to the awards ceremonies taking place during Expo. Landscape Ontario's Awards of Excellence Ceremony for Garden Centre and Grower programs is scheduled for Oct. 19, at 8 a.m. The Canadian Academy of Floral Art's (CAFA) Induction Ceremony is also on Oct. 19, starting at 6:30 p.m., while Communities in Bloom — Ontario's luncheon and provincial awards are set for Oct. 20, at 1 p.m.
The LO sector groups and partners have put together an outstanding lineup for Expo. Start your Expo experience with a fabulous keynote breakfast and awards event, hit the trade show floor, soak up some useful information on technology applications for your business and then network and schmooze at the welcome reception. And that's all just the first day.
On day two, enjoy a delicious breakfast with a dynamic sales presentation, followed by a stroll on the show floor, learn to create four seasons of exciting window displays, watch Communities in Bloom award winners take a bow, or do some more networking on the show floor.
Conferences and special events are all ticketed and individually priced. Admission to Expo 2011 is free with a VIP Pass available from exhibiting vendors. General admission is $10 for Landscape Ontario and Flowers Canada members and $15 for non-members until Oct. 7. After that date, prices increase to $15 for Landscape Ontario members, or $20 for non-members. Visit
www.loexpo.ca
for details or to register for the Expo 2011 education program.