November 15, 2010
Lessons learned from a successful year
By Mark Bradley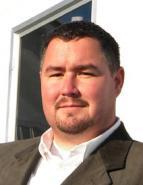 In this month's article Dan and Bill look back over Danscaping's past year.
Dan had a smile when he met Bill for their annual review meeting. It was a well-earned one. After three consecutive years of no profit, Danscaping had the best year on record.
"It's meant the world to me, my family, and my business," stated Dan. "A year ago, I was ready to get out of this business… really. But after this year, something feels different. For the first year in a long time, some of the things we wanted to do actually were accomplished. Most years we get fired up over the winter, but it's all out the window by the second week of May."
"So you had a great year?" asked Bill. "Sales were way up?"
"Yeah, sales were up," said Dan, "but it was the rest of the operations that really came together."
"So you're more excited about your operations than your sales? That's not something you hear much in this industry. What was so much better than last year?" asked Bill.
"Profit!" exclaimed Dan. "We had our best year on record. Ever. We haven't made money for four straight years, until this year, when we churned out one of our best years we ever have. And, we still feel like we're just scratching the surface."
"That's great news," said Bill. "So let's hear it – what changes do you think had the biggest impact on your success this year?"
Dan and his wife had already spent a few nights discussing some of the biggest differences they had seen this year. They were determined to keep doing what had worked for them, and keep working to improve what hadn't.
Price work based on budget
"First and foremost was our budget," Dan explained. "For the first year ever in our business, we actually priced our jobs following a system. Before that, I priced everything from the hip. Our hourly rate was something we'd stuck with for years, otherwise, we used a system for pricing materials that just seemed to work, but we didn't know why.
"This year really showed us how much our old pricing system was actually harming the company! It wasn't that we just raised prices across the board; some of our prices went up, and some of our prices went down.
What it did do was the change the way we priced specific types of jobs. This year, we won more of the right-fit jobs — our jobs were more profitable jobs than ever, and we walked away from problem jobs because we knew our price and stood our ground.
"At the end of the day we priced jobs right, and it showed. We knew — to the dollar — where we had to be on every job, and it made a big difference, especially when it came to saying, 'No.' Now I'm convinced that saying yes to those jobs in previous years was killing us. But, I had no way of knowing for sure where we needed to be on any specific price.
"And, for the first year in our business, I actually budgeted a fair wage for myself, and I paid myself like an employee. Personally, the difference was night and day for me and my family. The overhead recovery system calculated by our budget ensured our prices covered our expenses, and we received a fair profit. We stuck with the pricing system all year and it paid off on our bottom line.
Project packages for the crews
"Taking your advice Bill, this year we gave our crews job packages that let the foremen know:
Amount of hours estimated for each task.
That equipment was estimated for the job.
Materials and specifications required for the work.
"Our foremen worked to beat the goals. In previous years, we just felt we were too busy to prepare sheets for the crews. It wasn't like I wanted to hide the information from them, I just didn't have the time to put the plan on paper. The result was that our foremen put their heads down and worked – they didn't know times that were expected, couldn't properly manage their crew, and relied on me to coordinate all the material logistics.
"I got busier preparing the work, while my life was much easier once the project began. I wasn't running around doing work for other people anymore. My people knew what was expected and started to bring jobs in on time, on budget, and best of all, on their own.
Reduced non-billable hours
"We've always had way too many payroll hours last year that weren't billed to customers. This year, the job packages forced efficiency on the foremen, and they responded. They did a great job of bringing in the jobs at, or below the budgeted hours. The bonus side effect of this effort was a reduction in non-billable hours. Crews got out in the mornings faster, stayed on task at sites, and kept the work lean and mean.
"Through training and through the budget, company success became more of a team responsibility. I didn't feel like I had to be on top of every detail or decision.
"First, we implemented a bonus system which rewarded the crews directly for beating sales targets. Combined with the work packages, our foremen had the information they needed to bring jobs in on time, and the motivation to do it.
"Then we pushed training hard, with everyone involved in eliminating every wasted minute and making small, every day improvements. The results were better than any of us ever expected. Our productivity was up, we rewarded some of our key people, and we're all gearing up for next year. This year, we improved as we went along. Next year, we're starting off way further ahead than where we were last year. If the economy holds up, we're going to beat the pants off this year — for everyone's benefit."
Bill smiled, "Sounds like you're well on your way. You guys have done a great job this year but, as I'm sure you know, it can get even better. Keep building on what you've done — and don't go back!"
"No chance," said Dan. "I almost gave up on this business. Now my heart's back into it. We're going to keep improving, keep moving forward, and keep changing to stay ahead. For the first time since I can remember, I'm excited to own my own business again. But you'll still be around to help, right?"
"Give me a call," said Bill. "We'll talk."
---
Mark Bradley is the president of The Beach Gardener and the Landscape Management Network.