March 8, 2022
Leverage Landscape Ontario to manage your expenses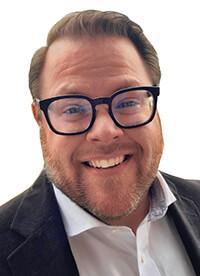 We've all heard the advice that business owners need to know their numbers to make real improvements in their business. So, how well do you know yours? You may not know your finances down to the last penny, but you do need enough financial awareness to make quick and effective decisions.
When we're intimately connected to our businesses through our finances, we can see the critical levers we can pull to make course correcting adjustments at the right time. Driving revenue is tremendously important, which is why so often we focus on how we can maximize sales opportunities. But what about looking at our costs and finding creative ways to reduce the flow of cash going out the door?
This is where membership with Landscape Ontario becomes more like a business partnership. Together with the Canadian Nursery Landscape Association, Landscape Ontario makes significant savings available to you on regular overhead expenses. Among the biggest and more popular offerings is the truck discount that provides a savings of $10,000-$15,000 off new Chevrolet, GMC, or Dodge pickup trucks. Landscape Ontario members saved nearly $7.5 million when buying vehicles last year alone.
It seems the pandemic has accelerated the use of technology for many businesses and one of these is the onset of contactless payments. Many independent garden retailers had this well sorted beforehand, but for some contractors this was new ground they were breaking. Credit card processing comes with difficult to understand fees. Among the very long list of discounts available to you with your membership is a preferred merchant services provider with transparent fees.
From equipment, vehicles, tires, fuel, work wear, office supplies, and training, to HR services, insurance and merchant processing — Landscape Ontario and the Canadian Nursery Landscape Association continue to work toward getting the deepest discounts available so you can run the most effective and efficient business possible.
So, the next time you're taking a deep dive into reviewing your overhead costs, I challenge you to stay connected to the impressive list of expense savings immediately available to you through Landscape Ontario.
For more details, visit
HortTrades.com/member-savings-programs
.
---