March 15, 2011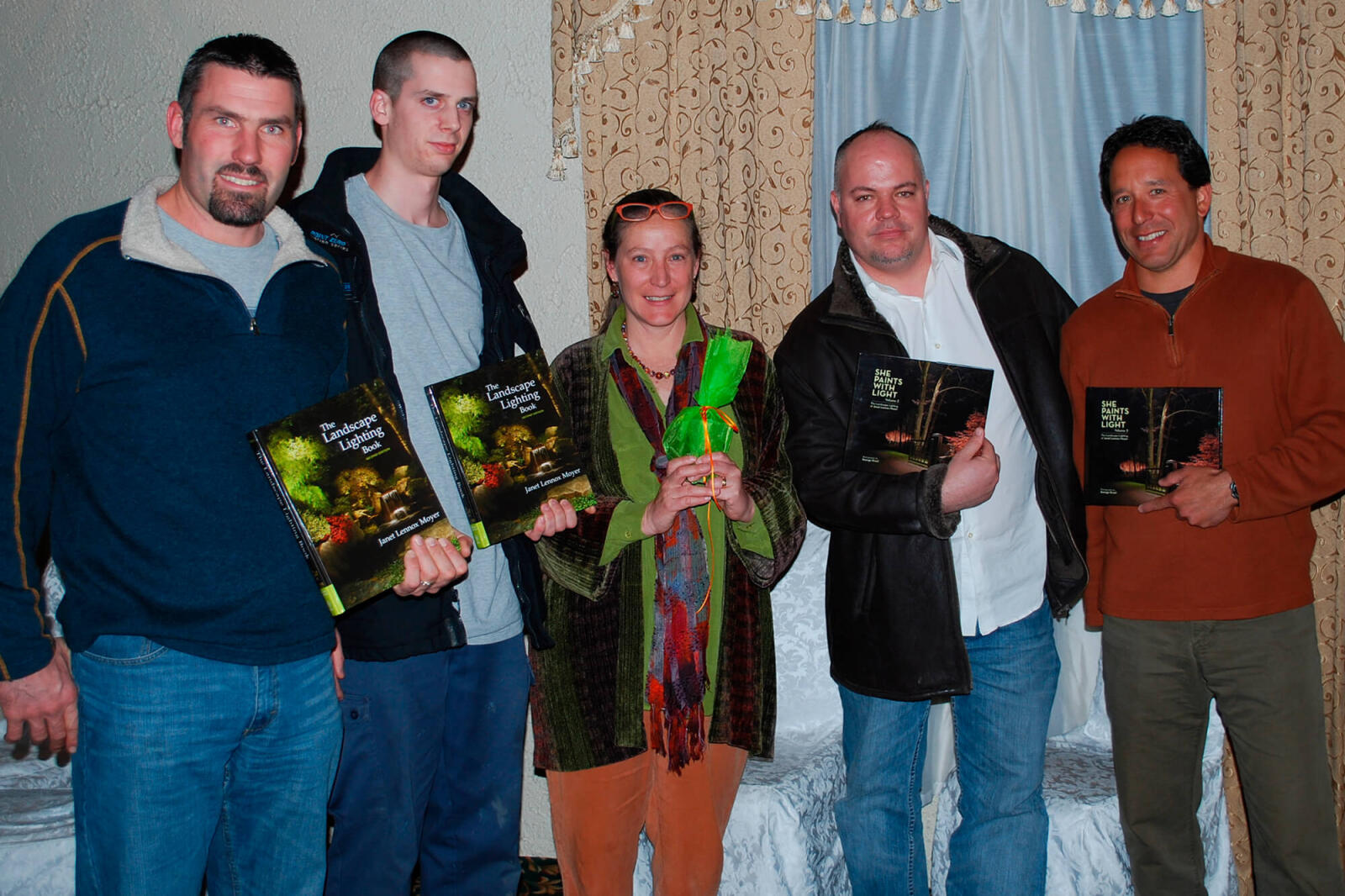 Lighting Symposium considered great success
In just its second year, Landscape Ontario's Lighting Symposium was considered a great success.

Held on Feb. 24 at Grand Chalet in Milton, just over 100 people attended the event organized by the Lighting Sector Group.

This year two guest speakers highlighted the program. They included internationally-known lighting designer Jan Moyer, along with her husband George Gruel, a professional photographer. She covered the topic of LEDs in Landscape Lighting, while Gruel spoke on photographing lighting projects correctly.

In the afternoon, the attendees participated in five round-table discussions on subjects such as transformers, marketing/awards, LED's, control technology and job costing. All proved to be a great networking opportunity with other professionals in the room, and provided new perspective and knowledge to those taking part.

John Higo, chair of the Lighting Sector Group, said, "The symposium was a resounding success. I felt attendees left with a renewed and reinforced passion for lighting, a new perspective on LED, design and photography, and a richer education in landscape lighting." He went on to say, "The show was very well organized, and our sponsors were very pleased and looking forward to next year!"

"As a first time attendee, the 2011 Lighting Symposium was a great experience. Jan Moyer and George Gruel are amazing for this industry," commented one of the attendees.

The symposium was made possible through generous sponsors: Illumicare, Lite-Scape Lighting, Kichler Linzel Distributing, Cast Lighting, Vista Professional Outdoor Lighting, X10 Pro, F/X Luminaire, Solutions Aquasol and Copper Lighting. Company representative were all available to meet with the attendees at the mini-trade show following the sessions.

The event was very well received and committee members are looking forward to putting together yet another fantastic line-up for next year.