February 15, 2015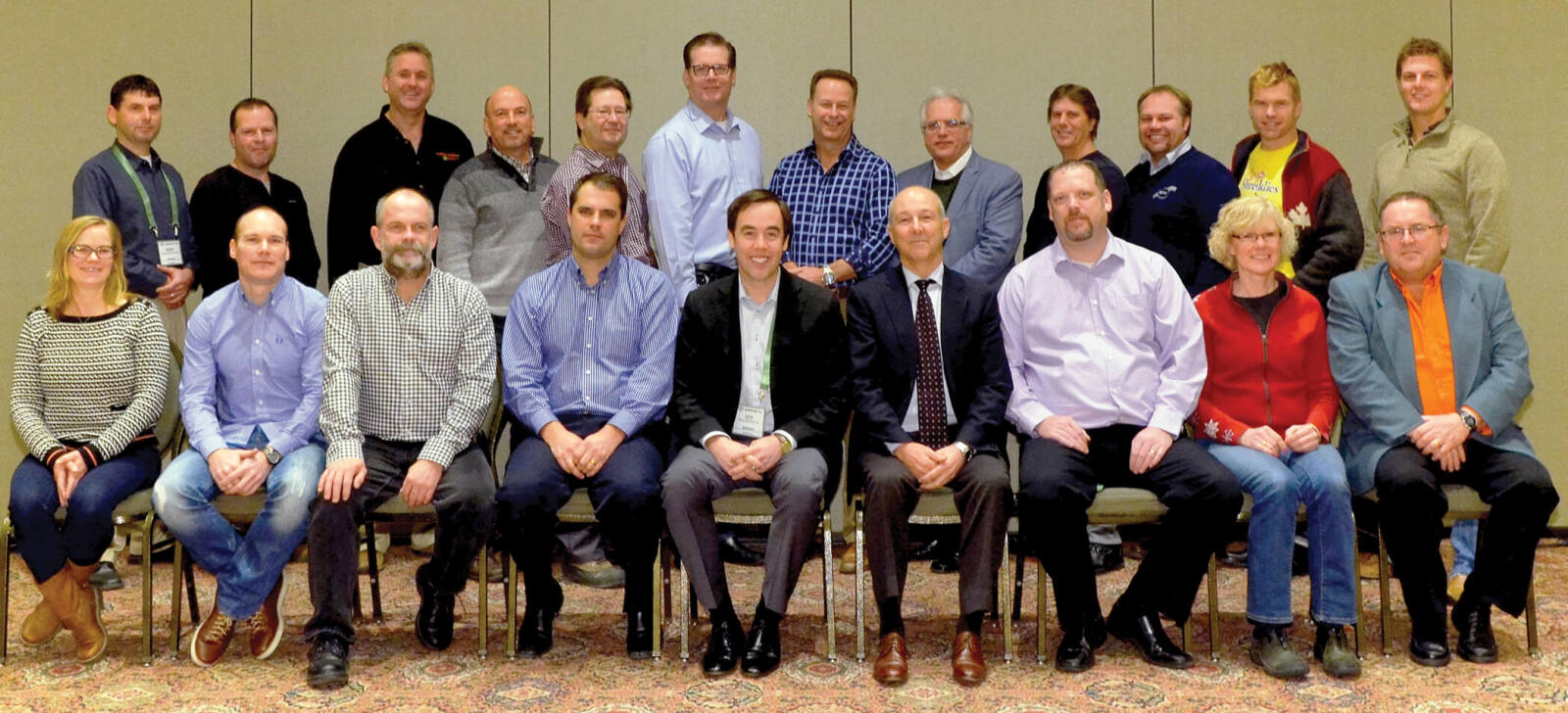 Listening Tour announced at AGM
Engaged members of Landscape Ontario gathered for the association's Annual General Meeting on Jan. 7.

President Dave Braun stressed the importance of hearing the quieter voices within the association family, and announced a 2015 Listening Tour; he plans to visit every LO group.

In his executive director's report, Tony DiGiovanni gave a proud recap of association initiatives. Inspired by sales motivation writer Daniel Pink, he said LO's success has both enhanced lives and made the world a better place.

Treasurer Dave Wright reported on LO's sound financial footing. The Executive and Board of Directors for 2015 were introduced, and Gregg Salivan and Tim Kraemer were again elected to serve as Members-at-Large.

Members of the 2015 Board of Directors are: Dave Braun, President; Warren Patterson, 1st Vice President; Paul Brydges, 2nd Vice President; David Wright CLP, Treasurer; Phil Charal, Past President; Brian Baun, Durham Chapter; Margot Byers, Georgian Lakelands Chapter; Tim Cruickshanks, Golden Horseshoe Chapter; Peter Vanderley CLP, London Chapter; Bruce Morton CLP, CIT, Ottawa Chapter; Lindsay Drake Nightingale, Toronto Chapter; Terry Childs, Upper Canada Chapter; Thomas Blatter, Waterloo Chapter; Donald Tellier CLT, Windsor Chapter; Michael Van Dongen, Garden Centres; Brian Marsh, Grounds Management; Gerwin Bouman, Growers; Steve Macartney CIT, Irrigation; Stephen Schell CLT, Interiorscape; Peter Guinane, Landscape Contractors; Chris Mace, Landscape Design; Alan White, Lawn Care; James Solecki, Lighting; Mark Humphries, Snow and Ice; Tim Kraemer and Gregg Salivan, Members at Large.