July 15, 2010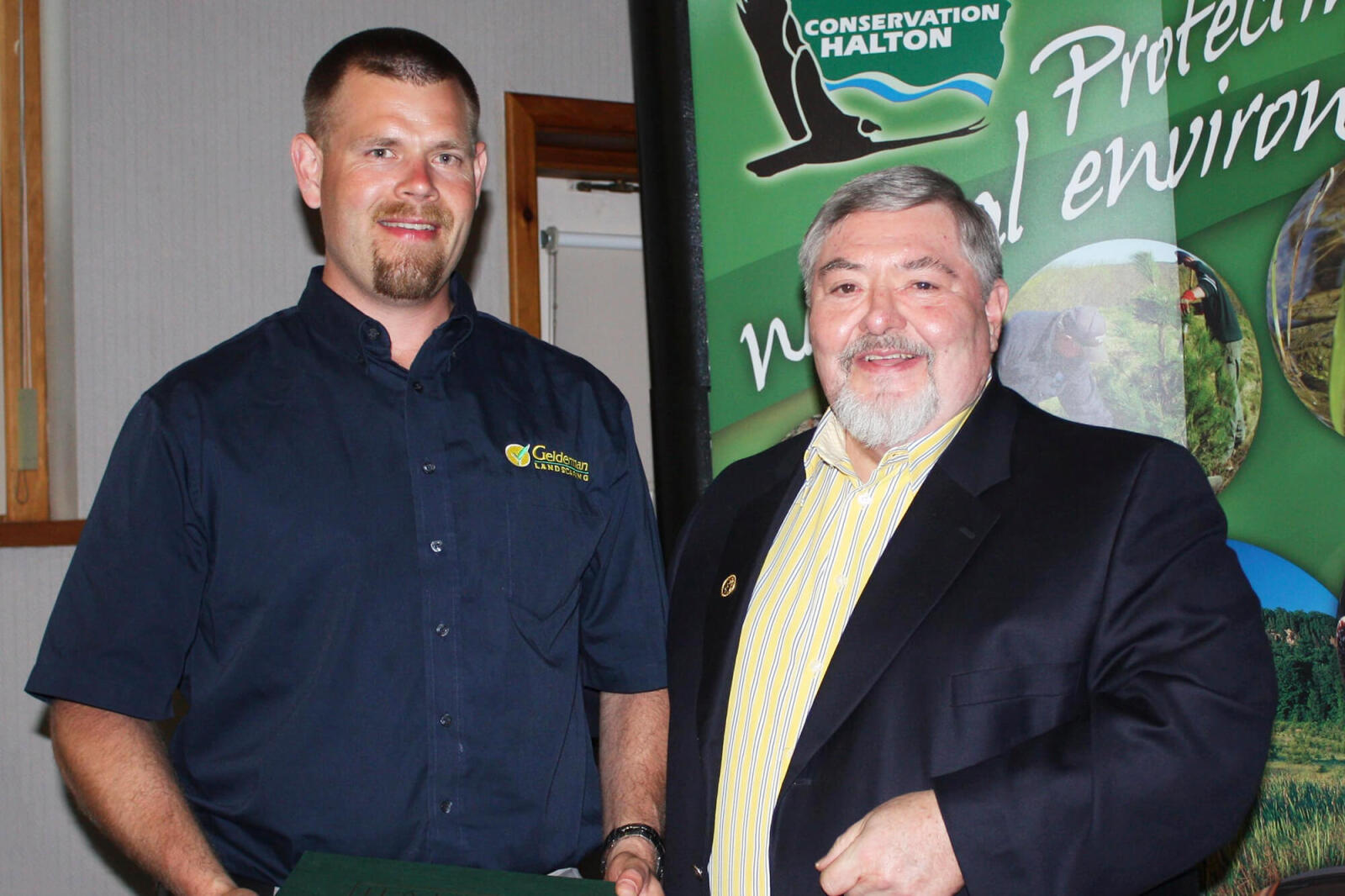 LO member wins conservation award
Nathan Helder and his company Gelderman Landscaping received a 2010 Conservation Award, in the stewardship category.
The award is handed out annually by the Conservation Halton program to recognize those who help protect the natural environment within the Halton watershed. Helder, president of Gelderman Landscaping, was presented the award in a ceremony on June 3 in Burlington.
Conservation Halton presented the background on what lead to Helder receiving the award, stating that when Helder purchased the company's property in 2007, he was not aware it contained a natural wetland adjacent to Lake Medad Valley Swamp and Grindstone Creek Watershed, which is deemed provincially significant.
Hassaan Basit, director of communications services for Conservation Halton, stated, "Within your industry you have taken a leadership role with your position as chair of Landscape Ontario's Environmental Stewardship Committee. On your business property, a number of steps were taken, including the removal of a mulch pile, the planting of native shrubs, and grass seed to encourage natural erosion control, and other measures to prevent physical and human damage to this wetland on Grindstone Creek."
Helder plans to erect signage on the business's property to inform visitors of the partnership with Gelderman Landscaping and Conservation Halton.
Categories of award winners include citizen, community, education, corporate, and stewardship.
New name for Gelderman
In other company news, Nathan Helder announced a name change of his company from Jan Gelderman Landscaping to Gelderman Landscaping.
"We created a new logo and graphic look to stay fresh with our customers. After 55 years, we thought it was time to do some designing of our own, stated Helder, president of the company.
As well, Gelderman completely redesigned its website,
www.gelderman.com
.