August 22, 2017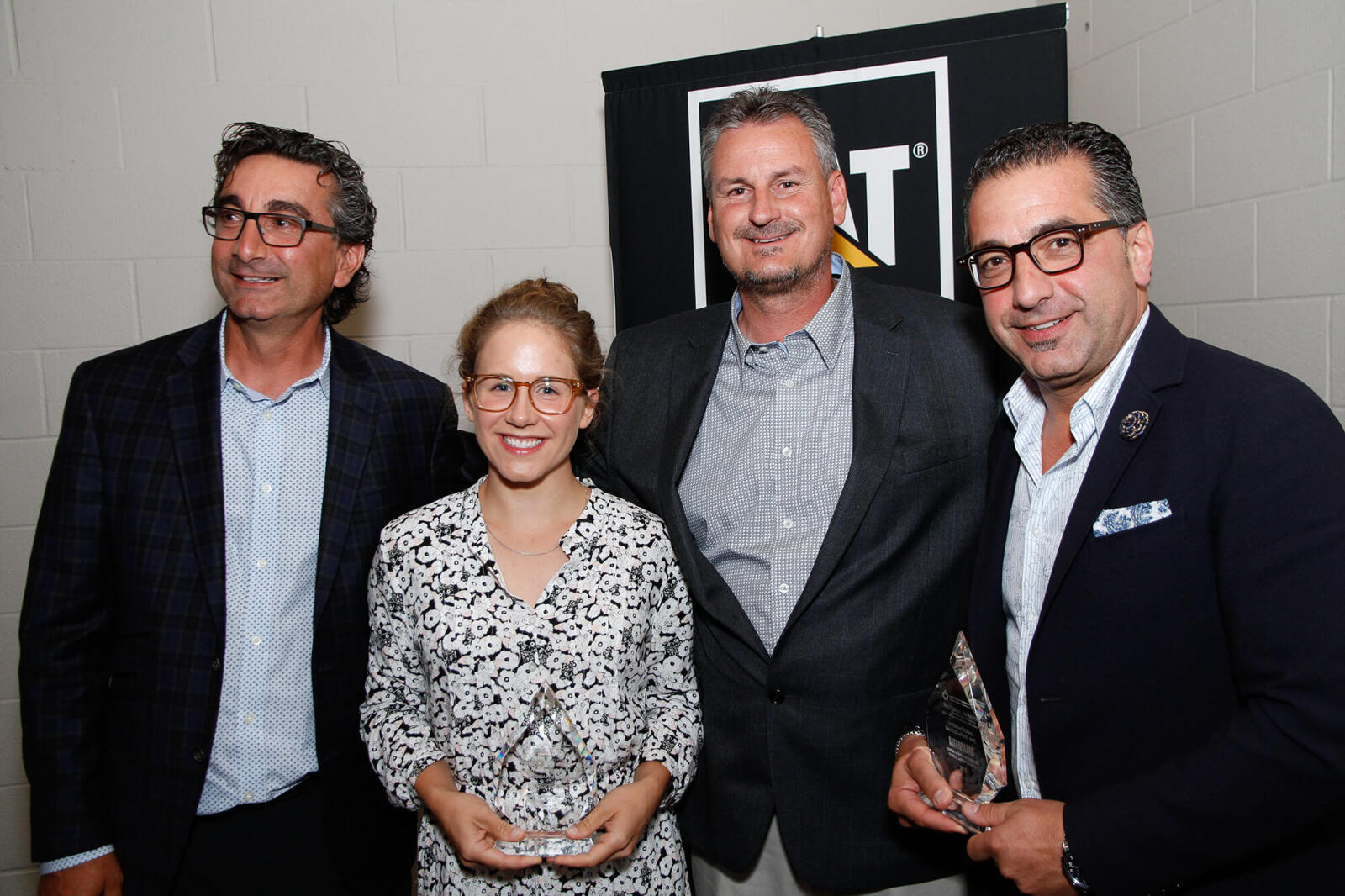 LO members win National Awards in 2017
Two Landscape Ontario members were among the winners announced at the 14th annual National Awards of Landscape Excellence ceremony held in Olds, Alta., on Aug. 16.

Garden Grove Landscaping of Waterdown, Ont., was awarded the National Award of Excellence in Commercial Construction, and International Landscaping of Milton, Ont., won National Awards of Landscape Excellence for both Residential Construction and Residential Maintenance.

Nearly 100 people attended the prestigious event to celebrate the 2017 winners, whose projects demonstrate the best-of-the-best in landscape horticulture. Each province nominates winners from provincial awards of excellence competitions who are then juried for the National Awards.

Held at the Olds College Alumni Centre, attendees had a chance to connect with the entire Canadian Nursery Landscape Association (CNLA) Board of Directors, while visiting one of the top horticultural colleges in Canada.

Other winners from across the country included: Airo Landscape Design of St. John's, Nfld., for Landscape Design; Surface Pro Services of Calgary, Alta., for Commercial Maintenance and Green Haven Garden Centre of Lethbridge, Alta., for Outstanding Retail Achievement.

The Green for Life awards recognize significant contributions made to the ornamental horticulture sector by an individual, corporation, or community.

The Green for Life Distinction Award was presented to John van Roessel of JVR Landscape in Calgary, Alta., in recognition of his lifetime achievement in the horticulture industry, as well as the lasting legacy he will leave.

Caterpillar was presented with the Green for Life Industry Award for the significant contributions it has made, not only to CNLA and the provincial associations, but to the industry and environment. Sherrie Williams, Product Application Specialist for Caterpillar Building Construction Products, accepted the award.

The final award of the evening, the CNLA President's Award, is not presented every year. It is only awarded to a member who, in the opinion of the Executive Committee, has demonstrated beyond question, a sustained personal commitment that has contributed beneficially to the enhancement of the industry at a national or international level. This year, the prestigious award was presented to Michael Murray, president of Murray's Garden Centre and Horticultural Services, Portugal Cove, N.L. Murray has served the profession for many years as a business owner and volunteer. Murray is a Past President of CNLA, and has also served as the Environment Chair, Landscape NL representative, Human Resources Chair and currently sits as the Government Relations Chair. His years of service have been invaluable to the industry on a local, national and global scale.

Next year's ceremony will take place in St. Andrews, N.B.