June 15, 2010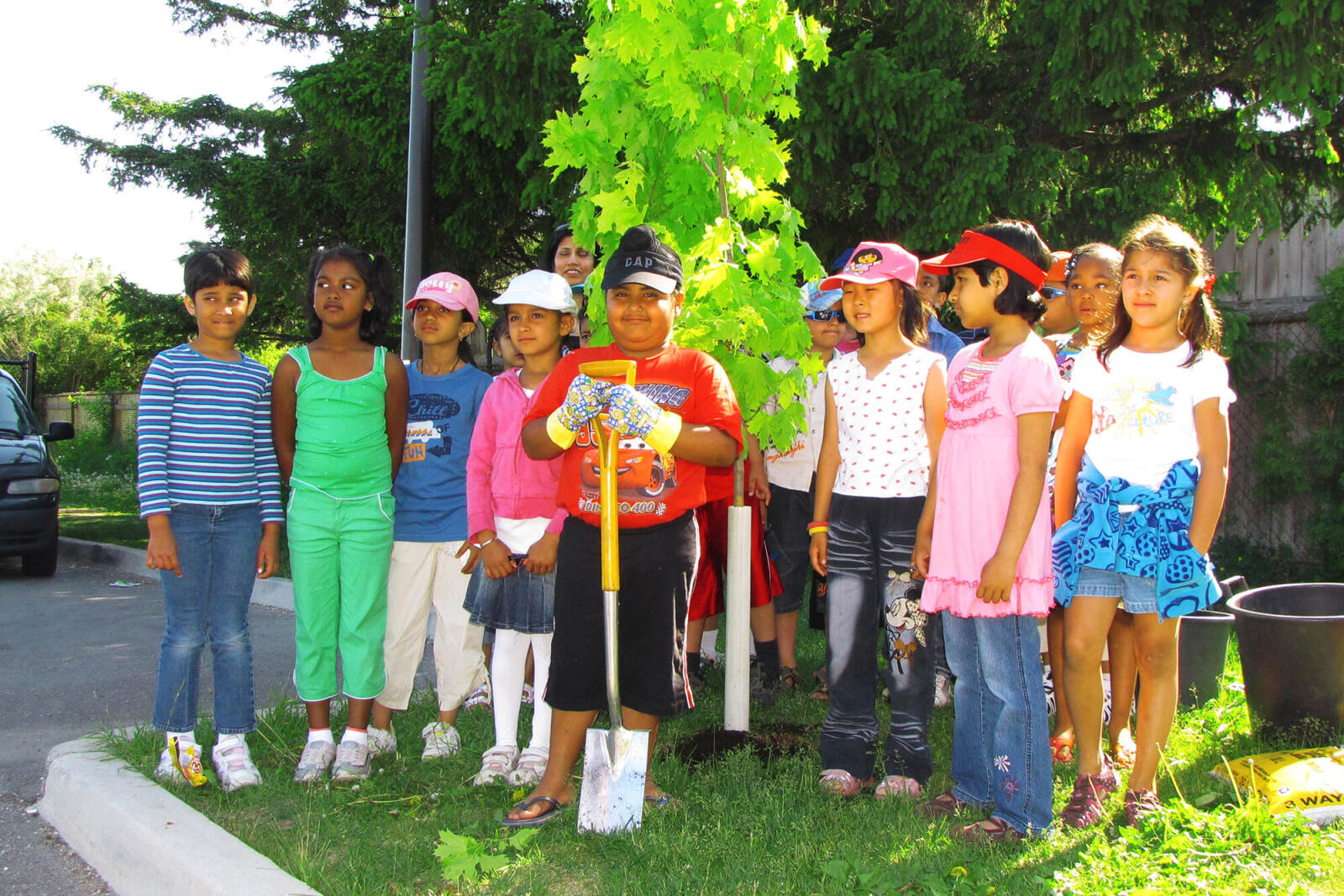 LO rewards school for sun safety message
Lancaster Elementary School in Mississauga was honoured with a tree planting ceremony from Landscape Ontario in celebration of the school's winning poster design for the Canadian Cancer Society's sixth annual SunSense Poster Contest.

Over 600 creative entries were received for this year's competition, involving grade one students across Mississauga. The contest is designed to educate the children about the need to wear sunscreen and to seek shade from the sun when playing outside.

As part of the celebrations leading up to National Sun Awareness Week (June 7-13), an assembly was held at Lancaster School, where Gursiman Singh received a plaque featuring his winning poster design. After the assembly, the winning class went outside where LO's Denis Flanagan greeted them with tips and information on the benefits of trees, followed by the planting of a Princeton Gold maple on the school grounds.

Landscape Ontario thanks Canadian Cancer Society volunteer Heather Allen, daughter of LO past president Bob Allen, for her continued coordination of this event.