March 15, 2011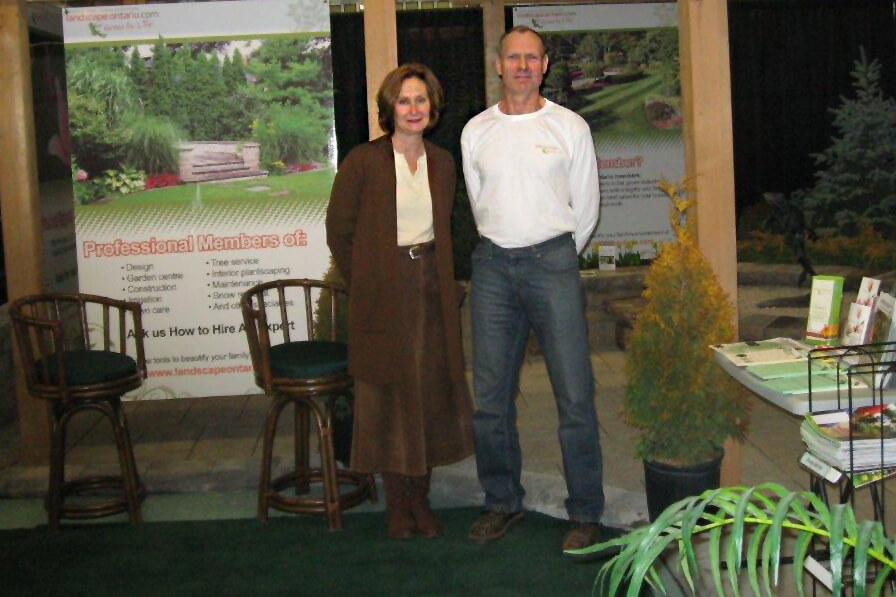 London Chapter garden showcased at home show
By Daryl Bycraft CHT
London Chapter Correspondent

The London Chapter's involvement in the 18th annual Lifestyles Show was front and centre this year.

Approximately 15,000 visitors attended the show from Jan. 23 to 25, put on by the London Home Builders Association at the Western Fair Grounds in London. The show included 350 booths, 11 of them filled by LO members.

Volunteers designed and built an oasis garden and booth, which created a great showcase to promote LO members and the Chapter garden tour on July 9. The garden was also used as an entrance for the Saturday evening Lifestyles Show gala, Party in the Garden, which was a fundraiser for the Cancer Survivors' Garden being constructed in McKillop Park, in London. The official opening of the gardens is this fall. For more details on the Cancer Survivors' Garden, follow the events on the London Home Builders' Association website www.lhba.on.ca.

The London Chapter has donated money toward the Cancer Survivors' Garden, and some of members have been involved in constructing the gardens.

Thank you goes to Nicola Kamp for designing the garden, Derek Geddes of Coldstream Land Escape Company for constructing the garden, along with many volunteers and local suppliers who donated materials: Canadale Nurseries, Delaware Nursery, Grand River Stone and Fisher Landscape Supply.

Denis Flanagan CLD, Landscape Ontario's director of public relations, was on hand at the Landscape Ontario booth to answer gardeners' questions. Flanagan highlighted new plants for 2011 and talked about gardening trends.