February 25, 2016
2011 London Gardens of Distinction Tour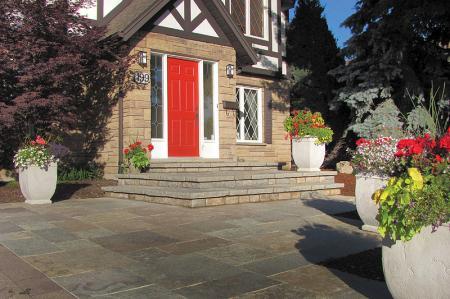 Back by popular demand, The London Chapter of Landscape Ontario is holding their annual "Gardens of Distinction Tour" on July 9 from 9 a.m. to 4 p.m.
This year's tour features over 10 gardens in and around the London area that have been designed and installed by professional members of Landscape Ontario. The unique part of this tour, over traditional garden tours, is that attendees have the opportunity to meet and ask questions with the professionals who designed, created and installed each of the gardens on the tour. These professionals can bring your garden oasis to life and think beyond traditional garden ideas with their creativity and planning.
Each garden on the tour is unique and will have a different size, budget, theme, feature, obstacle and use of hardscapes. This variety is great for generating ideas for people touring the gardens.
Attendees of previous years were not your typical flower lovers, but instead were people in the market for ideas, inspiration and the chance to meet the people who could bring it all to reality. As Nicola Kamp, one of the garden participants, said, "Flowers are like the pillows of a room; you can't depend on them, or use them for structure; they are there just to add a little something extra."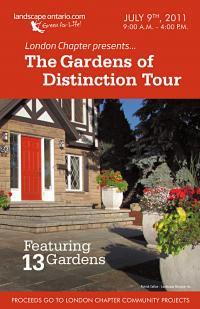 Along with a lot of wows, some of the comments from attendees were, "Who would want to leave home?" and, "How can I get that in my garden?" and, "I have a similar back garden, but I never dreamed how much I could do with it™
All proceeds from this year's tour will go to future community projects as selected by Landscape Ontario London Chapter. Past garden projects have included: Banting House National Historic Site of Canada Global Garden and Alex's Butterfly Garden - London's Children's Hospital.
Passports for the tour are $10 (children are free). Purchase your passport now at any of the following local garden centres:
Baseline Nursery
Canadale Nurseries
Moore Water Gardens
Parkway Gardens
Springbank Gardens
Von Horik's Greenhouses
Click here to view/download a flyer for this event
.