June 15, 2012
By Helen Hassard
Membership and Chapter Coordinator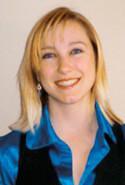 Have you ever noticed that when you're looking to buy something, or suddenly take an interest in something particular, you begin to see it everywhere?
This is something I find happens many times. When I wanted to buy a house, I saw for-sale signs everywhere. And, when I wanted a dog, there was a puppy parade outside my door.
I recently learned that this phenomenon is actually a real concept. According to the marketing experts, the term 'perpetual vigilance' means consumers are more likely to become aware of stimuli that relate to their current needs. Otherwise, when you want or need something, you will see it EVERYWHERE.
Promoting your business
So how does this relate? Well, it's that time of the year again where I get to harass everyone about utilizing our member resources website which promotes your business.
There are great benefits available to you, and if you're not using them then I'm not getting my job done. LO has a ton of great resources for you to use, including our online search engine where consumers can find members. There are also promotional materials to display your membership and our Green for Life branding.
In order to take advantage of these benefits, all you have to do is create or update your member profile on our website and use the decal order form. LO's popular Green for Life bumper stickers are now available in two versions:
landscapeontario and
landscapeontario.com
. For instructions on how to update your member profile go to www.horttrades.com/how-to-update-your-member-profile. To download the order form for free LO promotional materials, go to
www.horttrades.com/green-for-life-decals-now-available
.
Free service
For those of you who don't think it will work and you won't get any referrals, I ask, what have you got to lose? There is no fee for any of this, and with all the great community projects LO members are doing to raise the profile of LO, you want to make sure that when a consumer takes notice of the brand and is looking to hire, you're the one they see.
---
Call at 1-800-265-5656, ext. 354, or email
helen@landscapeontario.com
, or tweet me about it at
@LOMembership
. I would like to hear your thoughts and feedback.