December 15, 2008
Make safety a priority in 2009!
By Sally Harvey CLT, CLP
Education and Labour Development Department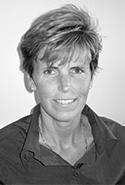 The Safety Groups Program (SGP) is an innovative initiative the WSIB has implemented to help eliminate workplace injuries and illnesses in Ontario. This five-year program is voluntary, and rewards firms that implement effective health and safety programs and return-to-work measures.
Landscape Ontario's Safety Group met six times at the Milton head office in 2008 to discuss strategies to help each member company become compliant with the Ontario Health and Safety Act, as mandated by the Workers Compensation Board and the Ministry of Labour.
These companies continue to be leaders in the industry, creating a safety culture, and simultaneously elevating the level of professionalism in our industry. Once again, this group achieved fantastic results. Both companies that were audited (10 per cent of Safety Group members are randomly audited each year, which contributes to the rebate score) received 100 per cent on their scores. This certainly boosted the group's rebate cheques this year. I am pleased to announce that the Safety Group will receive over $60,000 in rebates, recognizing the success of this group and the reduction in lost time injuries. This is certainly cause for celebration.
We encourage every member to register for this opportunity. Companies are welcome to develop their safety program with the support of the Landscape Ontario Safety Group for a five year period, and with special permission may continue to attend afterward to remain up-to-date. Members are now registering for next year. Please go to
www.horttrades.com/c?c=994
to complete the registration form and remit payment. Please take note of the meeting dates in 2009. We look forward to your attendance and participation.
How the group works
At the beginning of each year, your firm selects five safety elements that it will initiate or improve upon from the Safety Groups' achievement list that is provided by the WSIB. Your firm will learn how to implement these initiatives by attending five meetings, sharing ideas and pooling resources. At the end of the year, your group can receive a rebate based on the entire group's success in implementing the selected safety elements. In each subsequent year, firms are required to maintain their elements from the previous year and pick five new ones.
Landscape Ontario encourages five-plus safety group members to join our group again to receive the many new and improved policies to bring your present system into a compliance level once again. My company was involved in the safety group for many years, and after reviewing the documentation for this year, I quickly came to realize that our in-depth program in many cases is obsolete. WSIB has greatly improved the program, and thus this year, firms that have completed five years in the program previously will be eligible to re-join in 2009 and complete the plus-five year program requirements. Please note that completed years do not include years a firm withdrew, was removed, failed, or changed account numbers.
The design of the plus-five year member program extension has been developed due to the expectation that there will be an accreditation program coming in the future. The design is aligned to the accreditation program and allows plus-five year member firms to prepare for accreditation while participating in safety groups in 2009.
The safety group's program has had amazing results to date. I believe we are well positioned to take advantage of this recommendation to help the plus-five year member firms take their programs to the next level.
Another option for our members to guide them towards generating a safety program is to register for the Safe Communities Incentive Program (SCIP). In 2009, WSIB will host this opportunity across the province. To view the SCIP site go to
www.wsib.on.ca/wsib/wsibsite.nsf/Public/SCIP
.
Many other benefits to program
Although the rebates are a pleasant perk, they are not the only motive that brings these companies to the Safety Group table. There are other opportunities, such as: to comply with regulations, to qualify for projects that require a safety program to manage risk intelligently, to develop a safer work place for all and to retain employees. Studies have shown that employees will remain with employers who want to ensure their safety. I speak first-hand, as our staff revealed this when we embarked on the journey. This was not an expectation initially, however, it is a wonderful bonus. As you progress to incorporate a safety culture into your business, the return on investment is measurable. Your company will realize cost savings through a reduction in injuries, which translates into lost time savings, as employees are productively on the job. I ask you, can you really afford not to develop and maintain a safety culture?
Please join us next year in Milton at the Safety Group, or at one of our regional SCIP programs.
---
Sally Harvey can be reached at
sharvey@landscapeontario.com