August 15, 2011
Make them never forget how you made them feel
Tony DiGiovanni CHT
LO Executive Director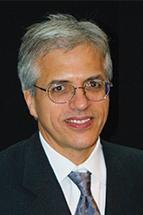 Many times, I have heard or read the following quote: "They may forget what you said, but they will never forget how you made them feel."
These words are usually associated with the retirement, or at a celebration of someone's lifetime achievement, or acceptance of a prestigious award where the honoree is sharing a life lesson.
My own memories reveal the truth implanted in this simple quotation. The school teachers whom I remember are the ones that truly cared about their students. The experiences I remember are the ones that were filled with positive emotion.
This seemingly universal truth is a double-edged sword. I also remember those teachers who made me feel inadequate or stupid.
If we look for ways to reflect positive feelings in our personal relationships, we will generate a legacy of goodwill. The same is true in our business life. The more we make our customers feel like we care about them, the more the relationship will be cherished.
We make people feel good
We are in a very fortunate business, because the products and services of horticulture make people feel good. We are in the "feeling" business. Our work can stimulate feelings of joy, wonder, awe, reflection, pride, contemplation, creativity and many other emotions. Our work very rarely generates negative feelings (unless we do a bad job).
As an example, I remember the very first Canada Blooms at the Toronto Congress Centre. The traffic was at a standstill, because of the size of the crowds. There were fights in the parking lot. Everyone came angry and frustrated, however, something magical happened as soon as they strolled through the entry garden and into a building filled with beautiful plants and incredible gardens. Fifteen years later people are still talking about the beauty and the scents. They remember the individual gardens. They also remember who built them. Often in a discussion about Canada Blooms, the conversation will inevitably turn to specific gardens built by various garden builders or sponsors. They remember because the gardens communicated at an emotional level and left them with a positive emotion.
Stimulate emotions
I am convinced that the best way to promote our industry is to design, build and maintain gardens at a level that stimulate emotions. Our work must communicate beyond the physical realm. All of us can point to examples when this has happened, but it is not easy. It takes commitment, experience, practice, knowledge, volition, craftsmanship, enthusiasm and passion (and sometimes a proper budget) to work at an emotional level. It is a worthy pursuit to aspire to communicate at this level.
Canada Blooms offers one of the best venues to make an emotional connection and communicate the benefits of our industry. Visitors are met with thousands of creative and inspirational ideas. Many of those ideas will be translated into reality. It is the one place where we can showcase our very best.
As everyone knows by now, Canada Blooms and the National Home Show are co-locating next year. As one of the largest indoor events in North America, it will generate more attendance and more resources. The co-location will allow us to improve the level of the garden experience. We will have more opportunities to leave an indelible impression and stimulate an emotional connection with thousands of visitors.
Garden builders wanted
Do you have the talent, creativity and aspiration to build a garden at Canada Blooms next year? Do you want to take your team to the next level? Do you have awe-inspiring ideas that you want to share with the public and trade? If you do, please contact me. We are currently looking for a few select landscape professionals to build "wow" gardens at Canada Blooms. The space, material handling, sand and bark are free. In addition, you will be given a plant budget, advertising and cash support. We will even work with you to find sponsors. No other festival provides so much support to the select group of garden builders.
Canada Blooms offers a great venue to create lasting memories. Visitors "will never forget how you made them feel."
---
Tony DiGiovanni may be reached at
tonydigiovanni@landscapeontario.com
.