November 1, 2016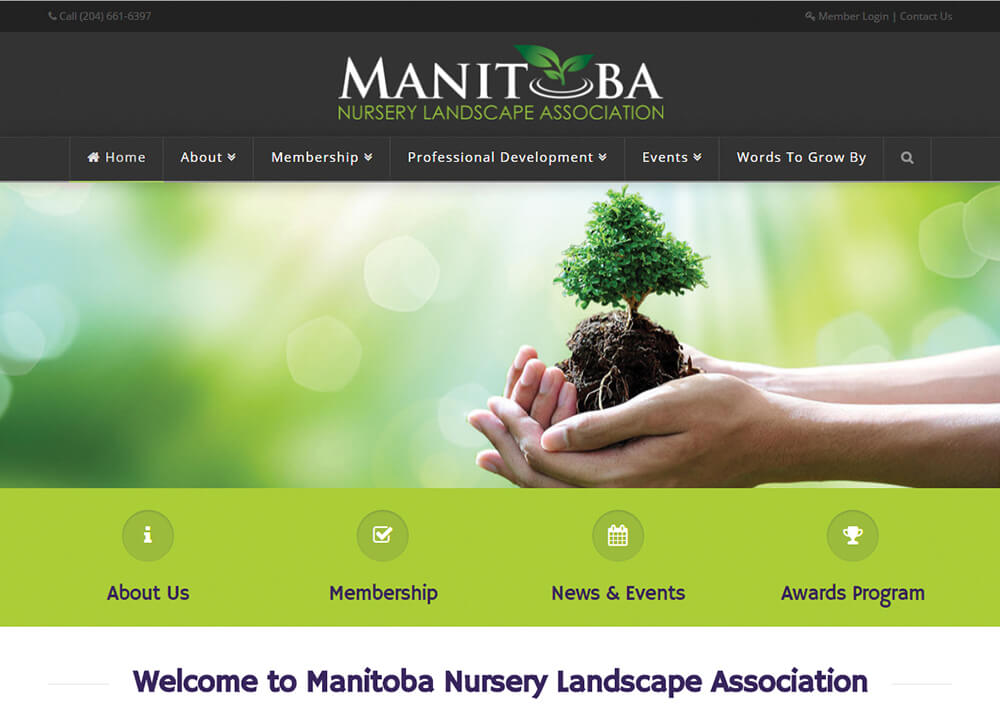 Manitoba Update November 2016
Landscape Trades
devotes space in each issue to provincial association news. This issue features an update from Manitoba Nursery Landscape Association.
MBNLA launches new logo and website
The Manitoba Nursery Landscape Association (MBNLA) has a new logo and look. The clean typeface and simple colour scheme puts the focus back on where we all come from — Manitoba! The green leaf icon is truly representative of what we all do — Grow!
The association has operated as Manitoba Nursery Landscape Association since 1962 when the Manitoba Nurserymen's Association reorganized to include landscape gardeners. It remained the same until it adopted the name Landscape Manitoba and 'Green for Life' logo. Recognizing this name does not represent all sectors of the industry, we went back to our roots and proper name, Manitoba Nursery Landscape Association. MBNLA for short.
MBNLA also redesigned its web presence at mbnla.com. Sub-sites that manage association projects continue to be developed. Check out the Awards of Excellence program at awards.mbnla.com.
---
Grow16 format revitalizes annual conference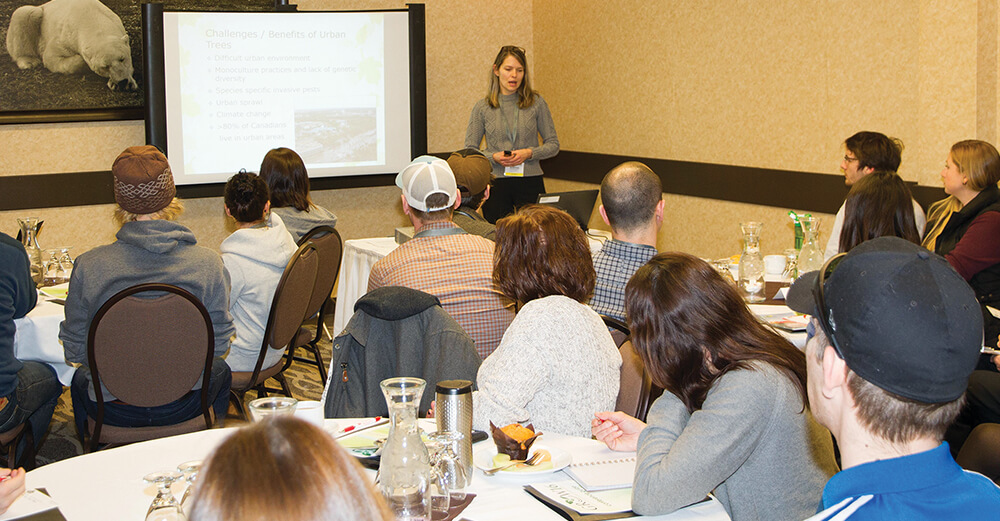 Grow16 brought a change in venue, date and a fresh one-day format that drew attendees anxious to network and connect with those in the industry.
For years, members of the Manitoba horticulture and landscape industry came together at the Manitoba Green Show: two busy days in early February filled with a trade show, conference sessions, awards ceremony, live auction and the annual general meeting (AGM). In 2016, the MBNLA broke with tradition and changed the event, venue and date. The MNLA launched Grow16, a one-day event jam-packed with educational sessions and networking opportunities on Feb. 23, 2016. With four sessions featuring 32 speakers, there was something for everyone. The day was capped off with the Grow Social, a true Manitoba event that allowed industry members the chance to connect with business partners and colleagues.
---
Fun in the sun at annual golf event
Green professionals gathered Sept. 1, 2016 at Rossmere Golf and Country Club for a great day of golf. MBNLA member and CNLA provincial representative, David Hinton, and teammates, Michel Roy, Bob Langdon and Michael Ducharme, took home top price with the best team score. Prizes were also awards for the Most Honest Team, Longest Drive-Men, Longest Drive-Women and Closest to the Keg. The putting contest was so competitive it included a 'putt-off!'
---
Pesticide ban in Manitoba
In June 2014, the provincial government passed a law that affected what Manitobans can use to control weeds on their lawns. In May 2016, our newly-elected PC government announced it would be reviewing this legislation, and opened the topic up for discussion with the general public and stakeholders. MBNLA member David Hinton represented the association and its members through media interviews and provincial government meetings throughout the year. The request for public opinion closed Sept. 12, 2016, and is now being reviewed by the provincial government.
---
MBNLA strategic plan underway
MBNLA is currently working on a strategic plan for the nursery and landscape sector in Manitoba that will facilitate a direction and focus for industry development. This will help guide industry and government investments and ensure opportunities are fully realized. This project has included surveys and interviews with MBNLA members and key industry stakeholders. The final steps of this strategic plan are being completed and will be presented to the members at the next AGM scheduled for Nov. 24, 2016.
---
Team Manitoba brings home bronze
On June 6 and 7, 2016, Team Manitoba converged on Moncton, N.B., for the 22nd annual Skills Canada competition. Sponsored through the Landscape Manitoba Horticultural Foundation, two current students from the Landscape Horticulturist program at Red River College, Tonya Northage and Troy Barkman, worked hard and proudly brought home bronze in the Landscape Gardening Competition.
For those in Manitoba who have never seen a national Skills competition, 2017 is your chance. Manitoba will host the event in Winnipeg for the first time since 2004. Skills Canada competitions will be held at the RBC Convention Centre from May 30 to June 2.
---
Awards of Excellence program winners
The MBNLA Awards of Excellence winners were presented during the Awards Luncheon on Feb. 25, 2016 in conjunction with Grow16. Winners include Kindret Landscaping for Commercial Construction, Dowhy Design and Landscaping for Residential Construction and Kindret Landscaping for Multi-Residential Maintenance. These projects will be proudly entered in the 2017 CNLA National Awards of Landscape
Excellence.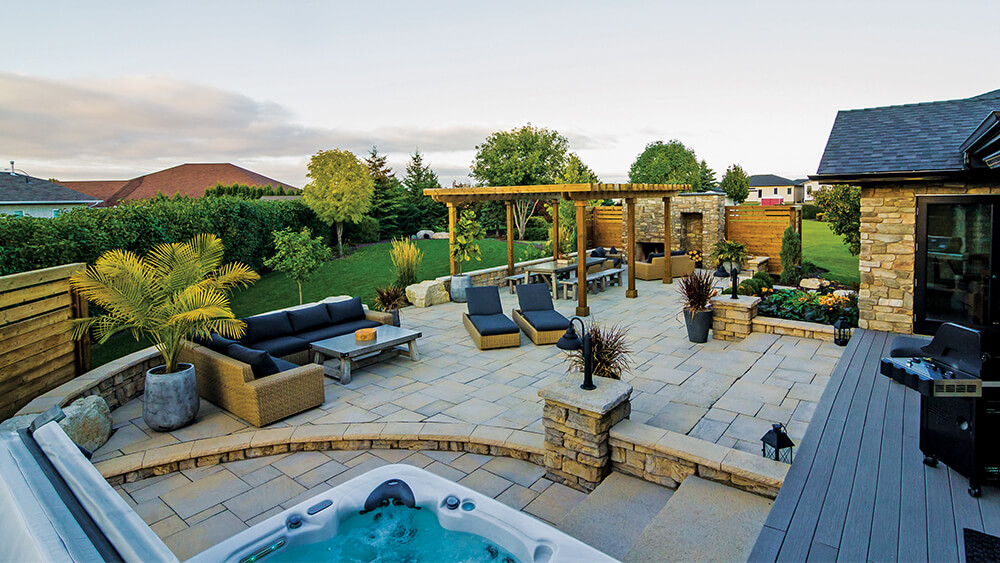 Paisley Oasis, Dowhy Designs and Landscapes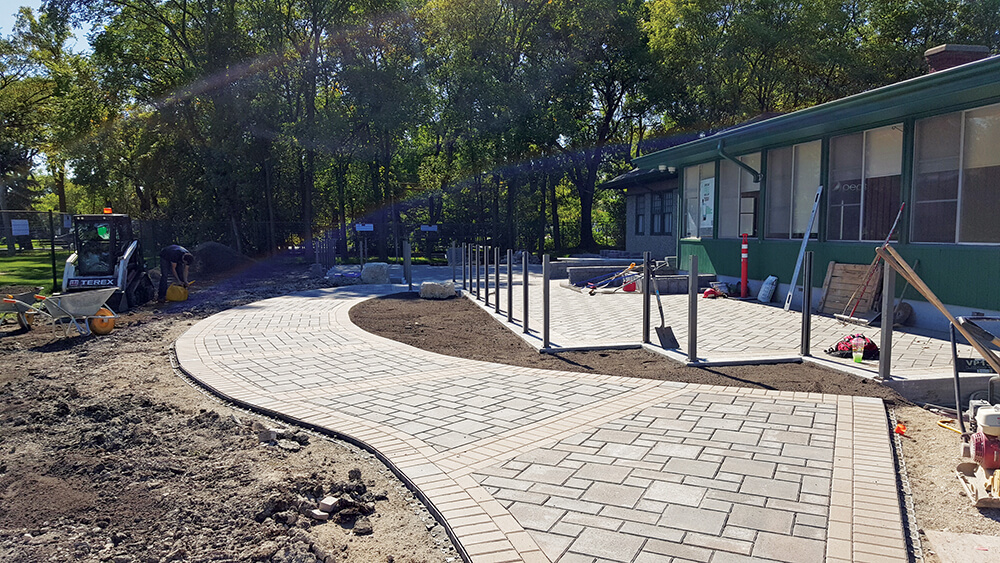 Kildonan Park, Kindret Landscaping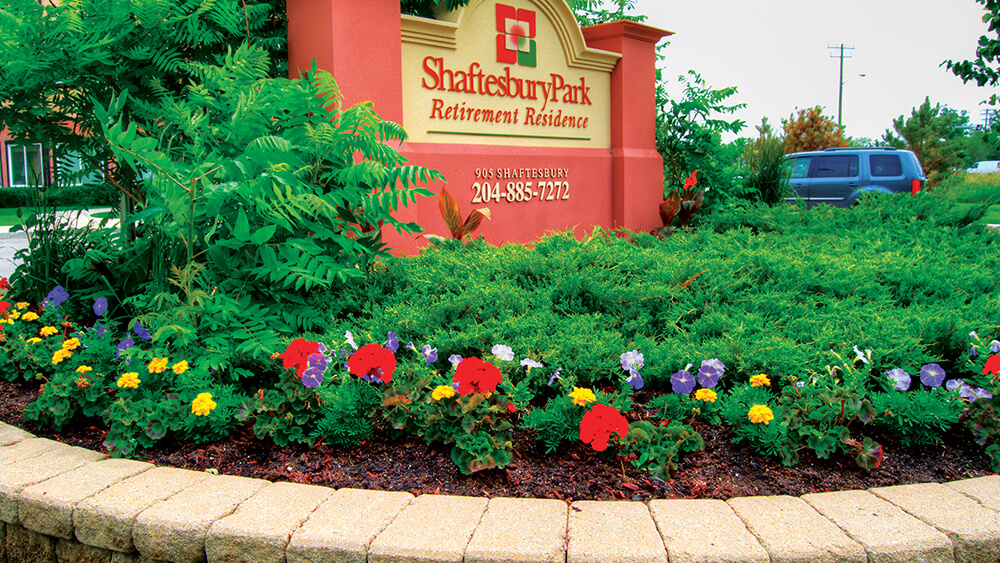 Shaftsbury Park, Kindret Landscaping